Gender equality
We work alongside all colleagues to enact change and make improvements for women employed at Newcastle University.
Athena Swan Charter
We're proud to be a member of the Athena Swan Charter, which is committed to gender equality in higher education.
As a member of the Athena Swan Charter, we are committed to adopting its Charter principles to focus and structure our gender equality work.
We are one of only a few UK universities to hold an Institutional Athena Swan Silver award. Our Silver Application and Action Plan evidences the impact of our activities and our commitment to developing a gender-inclusive culture that values all colleagues.
Our Faculty of Medical Sciences also holds a Silver Athena Swan award, and 12 of our academic units hold a Bronze Athena Swan award.
Embedding our commitment in university practice
We are proud of our maternity policy, which gives colleagues 18 weeks of leave at full pay from the first day of your employment.
We're also in the process of developing a menopause policy. This policy recognises that the menopause is an equality and occupational health and safety issue and that women may need appropriate flexibility, support and adjustments before, during and after the menopause.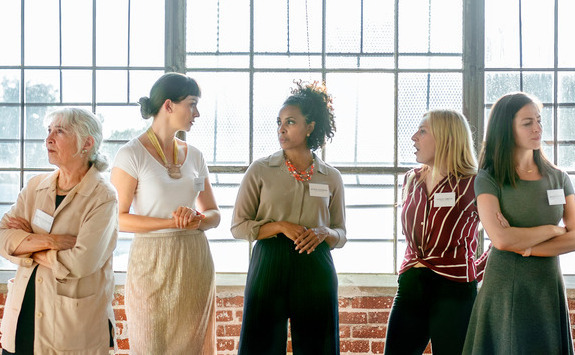 Join our network!
NU Women supports anyone who presents as female employed at Newcastle University. The network is open to anyone who works at the university, and provides a voice for colleagues at every level and in every department.
Our NU Women strategic aims are:
to support women working at Newcastle University in their careers
to be a voice for female-presenting and advise on policy changes throughout the university
to raise awareness around gender and diversity issues
to build active communities and support networks
At Newcastle University, we partner with other networks across the university to ensure we promote awareness of all relevant issues impacting female-presenting colleagues.