LGBTQIA+ inclusion
We are finding even more ways to ensure Newcastle University is LGBTIQIA+ and nonbinary-inclusive.
Stonewall Global Diversity Champion
We joined the Global Diversity Champion Programme in 2016 to ensure this commitment extends to all colleagues and students across all of our locations in Singapore, Malaysia and the UK. Stonewall membership provides us access to a vast bank of information, experience and knowledge, helping us to ensure that all LGBTQIA+ colleagues are treated equally, without exception, in the workplace.
We're working towards applying for the Stonewall Workplace Equality Index in 2023.
Embedding our commitment in university practice
Our new Colleague Transitioning at Work Policy and Managers Guidance documents were developed in collaboration with our Rainbow@NCL LGBTQIA+ network. They provide a framework to support trans, transitioning and non-binary colleagues at the university and provide managers with a better understanding of the needs of transitioning and trans colleagues, and to steer them through the support process. It is also for trans colleagues to understand the university's responsibilities towards them and how other colleagues can offer their support.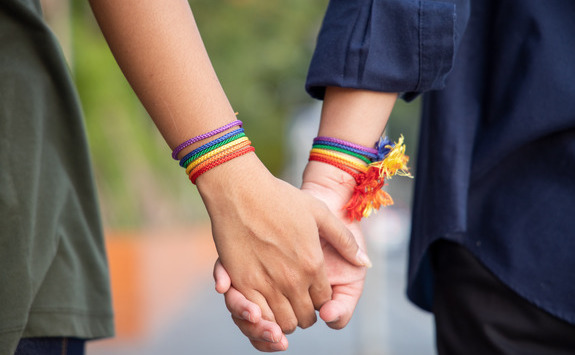 Join our network!
Our colleague and PGR network, Rainbow@NCL, was established by and for members of the University community with the purpose of:
providing peer support to LGBTQIA+ colleagues and students

challenging heteronormativity

promoting inclusion of people of diverse genders, sexualities and relationships

embedding LGBTQIA+ equality in university policies
Rainbow@NCL is open to colleagues and postgraduate students of all genders and sexualities, across all grades and job roles. We engage in and provide advocacy, education, celebration and promotion of diversity and inclusion, whilst influencing policy on all matters relevant to LGBTQIA+ inclusion.