Newcastle Centre for the Literary Arts
Home of creative writing, literary events, teaching and research in Newcastle and the North East.
NCLA is the UK's major centre for Creative Writing, including an outstanding free literary events series that is open to students and the public all year round. We programme the best in contemporary writing in all genres across prose, script, poetry, and journalism, while our annual Newcastle Poetry Festival offers a packed programme of readings, workshops, interdisciplinary performances and panel discussions by pre-eminent poets from across the world. 
NCLA also holds significant and growing literary archives that are open for all. These include audio and video of our entire events series to date, the complete archive of Visual Verse, the online anthology of art and words which ran from 2013-2023, the Bloodaxe archive, and the papers of leading contemporary poets which can be accessed below.
We look forward to welcoming you to our events, and to helping you develop your creativity via our degrees and short courses all supported by Newcastle University's world-class practising and published writers. We invite you to use our research materials to inspire, create and enjoy as part of our vibrant and inclusive literary and artistic community.
Preti Taneja, Director, NCLA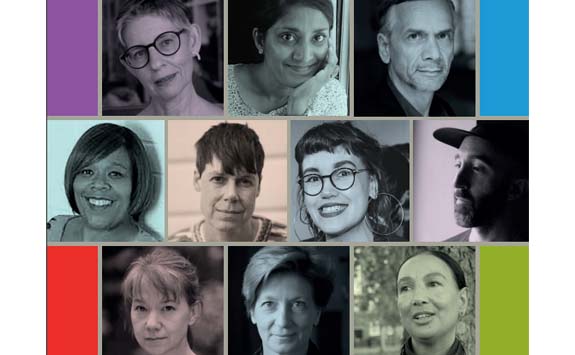 Buy our books
A selection of limited edition centre publications are available for purchase on the Newcastle University webstore.
View and buy publications on the Newcastle University webstore.
Alternatively, you can enquire about purchasing publications by contacting us using the details below:
Melanie Birch
School of English Literature, Language and Linguistics
Percy Building
Newcastle University
Newcastle-Upon-Tyne
NE1 7RU
United Kingdom
Email: melanie.birch@ncl.ac.uk
Telephone: +44 (0)191 208 7619