Collect BRP and Smartcard
Collect BRP and Smartcard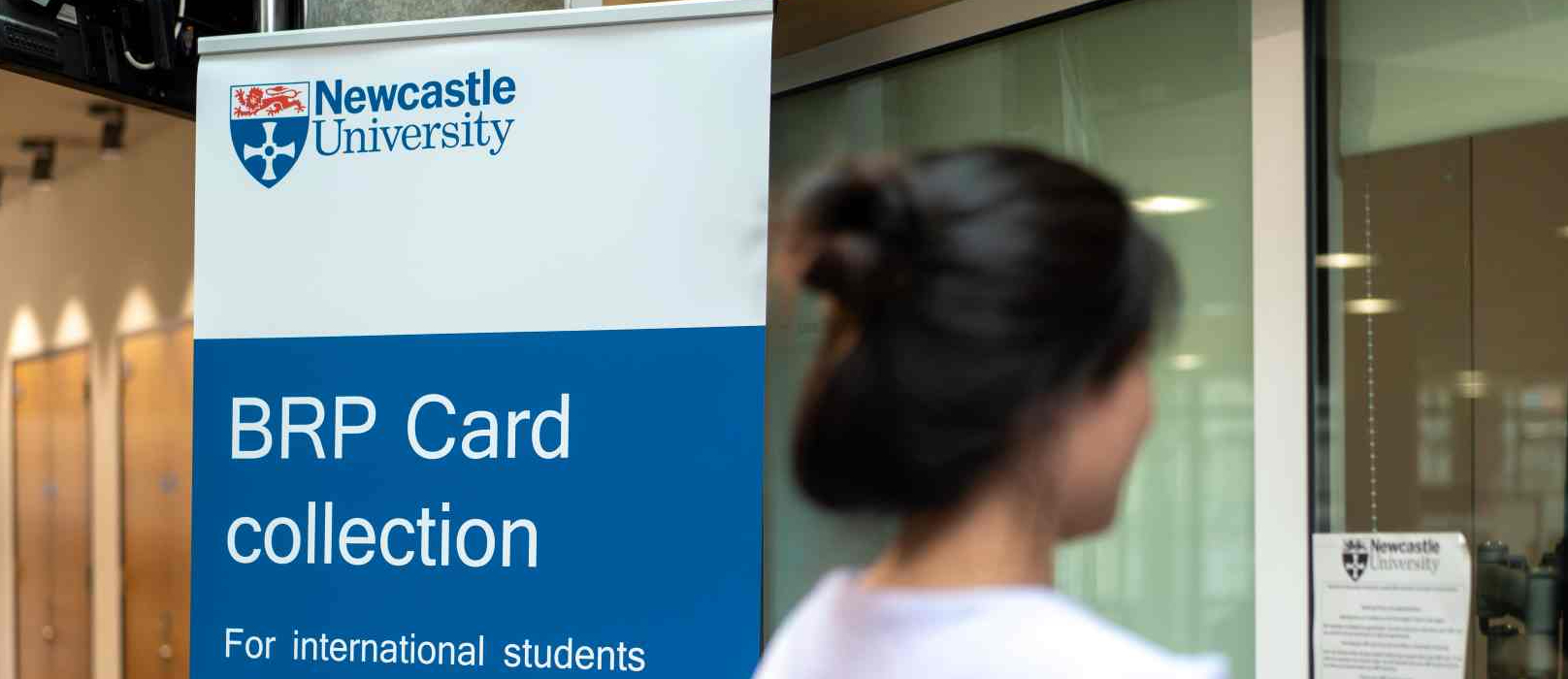 Collect BRP and Smartcard
When you apply for your visa outside of the UK, for a programme longer than 6 months, you will be issued with a 90-day vignette in your passport to allow you to enter the UK. You will then need to collect your BRP card on your arrival in the UK.
If you an EU, non-EU EEA or Swiss student, you will not need to collect a BRP card. If you have a digital immigration status (EU/EEA students and BNO visa holders), the Visa Support Team will e-mail you to ask you to provide your share code.
Collecting your BRP card from Newcastle University
Newcastle University will be operating as an Alternative Collection Location (ACL) for BRP cards. This means that you can collect your BRP card from the University.
If you chose this service during your visa application process, please note the University Visa Support Team will contact you when your BRP card is ready to collect.
Collecting your BRP card from a local Post Office
You can also choose to collect your BRP card from a local Post Office.
Further information for this and other collection services can be found on the Visa Support webpage.
Right to Study
Before you can fully complete your registration on your programme, the University will need to check that your immigration permission permits you to study in the UK. This is a Home Office requirement.
If you have collected your BRP card from the Post Office, or you have another form of immigration permissions, such as a vignette in your passport or evidence of a visa application, you will need to present these documents to be checked and scanned.
To do so, you should attend a right to study session as advertised on this page.
It is very important that you provide documents which prove your right to study. If you fail to do so, your registration is at risk.
Smartcard Collection
You can find details on how to collect your smart card on this page.
You must ensure that you have registered online and uploaded your photograph via the University app before we can issue your Smartcard.