Reunions
Reconnect with old friends and classmates to relive your student days and catch up on life since.
Help to get back in touch
Your student days are a defining period in life, full of new and unforgettable experiences. Unfortunately, it's easy for the connections and friendships to slip as time passes.
Well now's your chance to reconnect with your old friends and course mates. Our reunion services do much of the work for you, making it easier to make contact and get people together.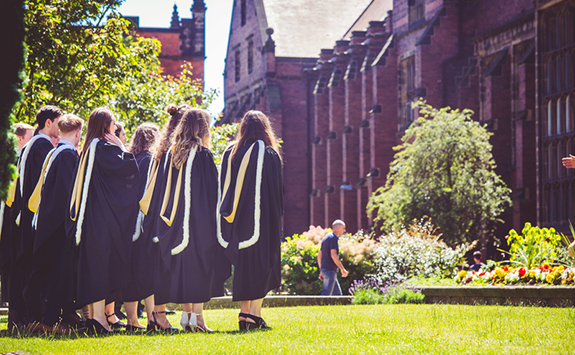 Support to make your reunion happen
We can help you organise your reunion by:
Contacting your long lost friends and former classmates
Sending messages and invitations on your behalf
Promoting your reunion through our web event listings and social media channels
Recommending venues, accommodation and activities in Newcastle.
Where possible, treating you and your guests to a one-hour campus tour with a Student Ambassador – available 9am-5pm, Monday to Friday. (You can also find more information on self-guided campus tours here.)

Get ready for a nostalgic meet up with plenty of trips down memory lane.
Your reunion, your way
From formal dinners to low-key gatherings, or even Zoom get-togethers, there are many ways to reunite with old friends. We're here to help you organise an event that ticks all your boxes.
Whether or not you need support, we'd love to stay in touch with your reunion plans. Don't forget to share news and photos of your celebrations with us.