A new theatre production in collaboration with Newcastle University which is built on the experiences of older people from VOICE
The partnership between the University and Alphabetti Theatre has led to the development of "Sucking Eggs" by esteemed North East writer Steve Byron. Directed by Karen Traynor, Sucking Eggs is a kitchen sink drama about what it means to grow old.

Peter (starring Steve Hawksby) is in his late sixties and has accepted his ageing with grace. He is kept busy caring for his mother and his ever-growing obsessions with the "state" of the "bloody" world. His slightly younger sister Maggie (starring Jacqueline Phillips), however, is kicking and spitting about getting old and determined to do so as disgracefully as possible. The siblings often nip and scratch but in times of trouble know that blood is thicker than tea.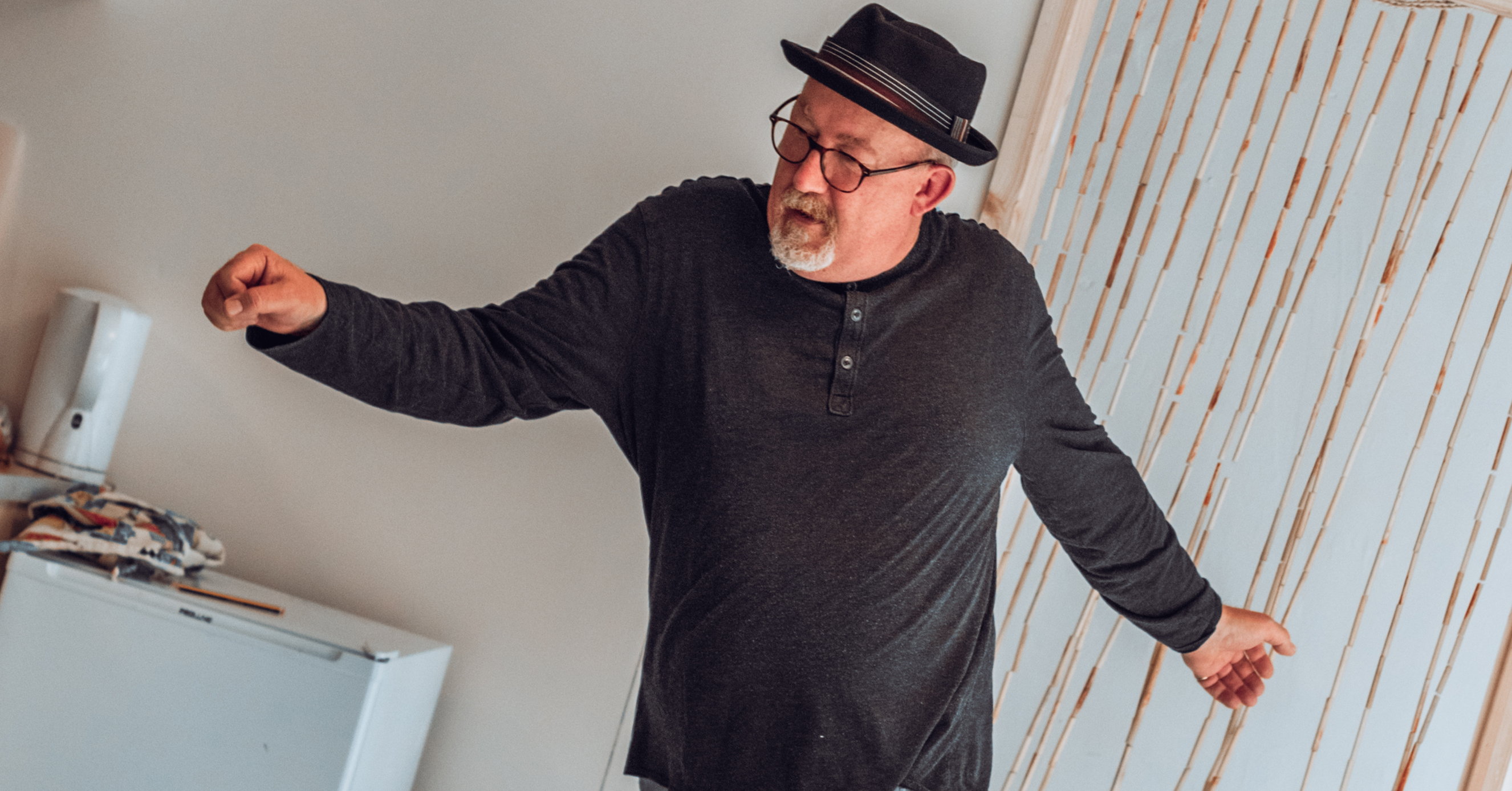 The production has been created in collaboration with participants through Newcastle University's VOICE organisation and is supported by a series of thought-provoking panel discussions echoing the word of the character Maggie who exclaims: "Some days I just want to shout to the world that I am still here and I have something to say."
The panels feature experts from Newcastle University, the UK's National Innovation Centre for Ageing and VOICE which is based at the University, Equal Arts, and the Elders Council Newcastle, as well as the creative team behind Sucking Eggs. They will explore some of the themes of ageing that have emerged from the play; Care, Housing, Creativity, Innovation and the Global Challenge of Ageing.
A full list of participants can be found on the Alphabetti Theatre website.
Professor Lynne Corner, Director of Engagement at Newcastle University and Director of VOICE commissioned the production and said: "Often we hear the voice of older people as interpreted by those much younger, so this was an opportunity for our talented and passionate members of VOICE to express and capture some of their own experiences in their own words, share their wisdom and contribute to co-developing the scripts.
"To see it turned into a stage production and at this time when we are finally allowed back into the theatres, is thrilling.
"The themes that came out of their varied experiences and the discussion that it will provoke around housing, creativity, care are issues that we can take back to the University and the National Innovation Centre for Ageing and look at whether there are opportunities for innovating and co-developing real solutions."
Hearing the real voices of ageing
In a series of workshops members of VOICE, ranging from 18- 80 years old, worked with theatre company Alphabetti to discuss their experiences of ageing across the decades – the highs, the humour, the challenges and the frustrations. VOICE is a passionate community of members of the public, patients & carers who contribute their unique individual experiences to improve research & innovation. From these, Alphabetti Theatre the award winning, intimate producing house located on St James Boulevard in Newcastle developed the theatre piece.
Participants enjoyed the process as Irene explained: "It's certainly been very interesting to be a part of the Alphabetti project and in the script, there might be a word or two, a line or two, that belong to me! We've really enjoyed the conversation and there are so many stories in us all and it goes to show that we are all fascinating people!"
VOICE member David added: " I've got so much from working with the VOICE play group. The discussions and exercises we took part in to facilitate the identification of themes to be explored and examined in drafting a play script really got me thinking. As a result of taking part in this activity I've now started to consider how I may use creative writing and other art based methods to deal with a wide range of issues I'm currently working on."
Performance and panel discussions - booking information
PANEL DISCUSSIONS - Sucking Eggs: Conversations on Ageing
When: 2pm on Weds 23rd June, Friday 25th June, Weds 30th June, Thurs 1st July & Fri 2nd July 2021
Online Audience: Every panel discussion will be live streamed
Tickets: Pay What You Feel - booking is essential. (scroll down to Conversations on Ageing section)
THEATRE PERFORMANCE – Sucking Eggs
Venue: Alphabetti Theatre
When: 15th - 26th June 2021 (excluding Sundays & Mondays)
Time: 7:30pm | 1:00pm (relaxed Saturday matinee)
Tickets: Pay What You Feel (booking essential, instructions at the end of the performance)
Live Audience: Socially distanced tickets are available and are selling out fast, audience numbers vary depending on restrictions. Captioned Performance will be available for live audience on 15th June (Wed) while Audio Described performance will be on 22nd June (Wed). All performances are wheelchair accessible.
Online Audience: Every performance from Tues 22nd June will be live streamed.
Tickets from the Alphabetti Theatre website