Film Practices students nominated for RTS Student Awards
14 June 2021
'AB by AB' a short documentary by BA Film Practices graduate Alec Boyd, has won the award for Best Film in the non-scripted category at the Royal Television Society North-East & the Borders Student Television Awards. 'Gone with Nature' by Melynda Juni Kesuma, also a BA Film Practices graduate, was nominated in the same category. Alec's film now goes forward to compete in the National Final RTS Students Awards.
Alec's film is a beautifully understated and poignant personal film about father and son.
AB by AB is a reflexive and heavily personal short documentary by Alec Boyd (AB), depicting the relationship between himself and his own father (also AB). Utilising the contrast between the traditionally masculine activities of his father and the creative practice of documentary filmmaking, Boyd portrays the similarities anddifferences in both his own and his father's characters in an exploration of not only family relationship but also of the self.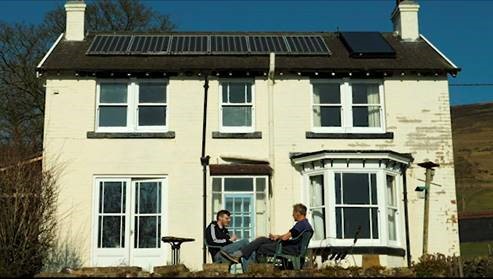 Melynda's documentary is a heart-rending trip through her own village in Indonesia, two years after it was struck by a massive tsunami.
Gone with Nature is a film about the impact of the earthquake and tsunami that hit the Sulawesi Island in Indonesia, Palu, about two years ago. The film expresses how the incident still scars the landscape today, and comments on the lack of support for reconstruction in countries like Indonesia. Through personal testimony, the film explores what exactly happened during the earthquake and tsunami, as well as the emotional trauma that followed afterwards.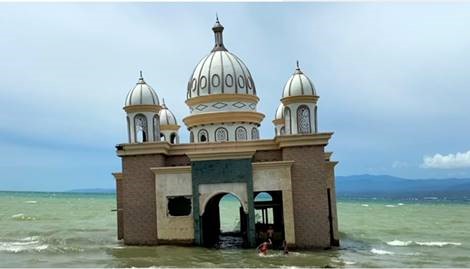 You can watch clips from both films on this RTS award show-reel. The non-scripted category starts at 2 min 50 secs.
https://rts.org.uk/event/rts-netb-student-television-awards-2021-winners-announcement
Alec's and Melynda's films were made for their Final Year Film Practice Project, the film equivalent of a dissertation on the BA Film Practices programme. The success of their films is even more remarkable as they were made as solo-filmmakers, following the abrupt abandonment of their crew-based films due to restrictions related to Covid-19 last year. Both films are part of an impressive set of documentary films produced by BA Film Practices and BA Film & Media students last year, and that were showcased at the Star and Shadow cinema in July at a Final Year Show designed and curated by the students themselves called A World Turn'd Upside Down.