ESRC Impact Acceleration Account
Impact Acceleration Account
Impact Acceleration Accounts (IAAs) are block awards of funding made by the Economic and Social Research council (ESRC) to research organisations.
The broad aims of these funds are to accelerate engagement and knowledge exchange activities, showcasing the interesting and valuable work of Newcastle social scientists on a local, national and international level. IAA funds also create opportunities to foster interdisciplinary collaborations, helping create and achieve impact across a number of diverse stakeholder groups including charities, businesses, NGOs and local government. Through these funds we also work with different internal partners too and we have joined up with colleagues in the Engineering and Physical Sciences Research Council (EPSRC) IAA and our Newcastle challenge-led academies to help extend the reach of research in the HaSS Faculty.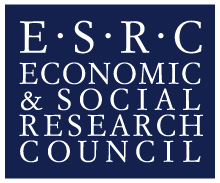 Objectives
The ESRC initially awarded IAA funds to Newcastle University from 2015 – 2019. We funded a total of 119 projects over four years that were as innovative as they were engaging. Researchers staged theatre productions, wrote multi-lingual field guides, held interactive workshops and exhibitions, built community parks and created innovative apps: all to meet the needs of external partners and the wider community. For more details on some of the projects funded in the previous IAA, click here.
Following on from the first IAA, we were awarded a second round of transition funds by the ESRC to continue responding to new challenges and fund new activities from 2019 – 2022.
Alongside funding for researchers to utilise, the IAA enables what we call 'capacity building': training, knowledge exchange workshops and networking events involving internal and external participants. Since 2015 these different events have covered a broad range of subject areas with eclectic themes including: with ageing and society, digital technology in the rural economy, working with policy makers, how to run effective impact projects in schools and best practice when engaging local and global partners.
Funding schemes
Working with External Partners
External research users are at the heart of our IAA: from sitting on our working group, guiding our strategic decision making, to assessing our funding applications. We currently have eight partners across different sectors including:
Voluntary and Community Organisations
Local Government
NHS
Business and Industry
Social Enterprise
We are always looking to widen this user group. If your organisation would be interested in becoming involved with our IAA please contact Angie Scott for more details.