ESRC Impact Acceleration Account
Impact Acceleration Account
Impact Acceleration Accounts (IAAs) are block awards made to research organisations to accelerate the impact of research.
To accelerate the impact of its social science research, Newcastle University has been awarded an Impact Acceleration Account (IAA) by the Economic and Social Research Council (ESRC), worth £691,824 over approximately four years.
The Newcastle University ESRC IAA, managed within the Faculty of Humanities and Social Sciences, allows us to respond to knowledge exchange opportunities in more flexible, responsive and creative ways than centrally administered schemes.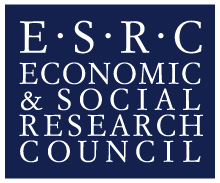 Objectives
Through the IAA, we aim to:
enhance the capacity of our staff and postgraduates to undertake social science research which has beneficial impacts
increase the range, quality and impact of knowledge exchange activities with external partners
enhance Newcastle University's experience of and reputation in undertaking 'excellent research with a purpose'
enhance our expertise and involvement in co-produced research
enhance our contribution to social renewal
contribute to wealth creation, to the development of policy and professional practice and to civil society
Funding schemes
Activities supported by the IAA include:
spreading a culture, across our social science staff and postgraduates, with help from Durham University, of:

engagement
knowledge exchange
impact maximisation

a programme of inward and outward secondments
a flexible and responsive funding scheme, Newcastle ESRC Impact Accelerator Fund, for:

facilitating external engagement with social science users
building knowledge exchange networks
generating and accelerating the impact of social science research

a smaller scheme, North East ESRC Societal & Economic Impact Accelerator Fund, to support similar types of projects, but involving collaboration between Newcastle and Durham researchers
a funding scheme to support a small number of pilot co-production projects
an innovative 'open chair' funding scheme to experiment with participative action research
See funding schemes for more details.
Governance structure
The ESRC IAA will be governed and managed by a number of committees, whose members will be drawn from both the University and external stakeholders from a range of sectors.
Our ESRC IAA Governance pages provide more information.
More information
For more information about the ESRC IAA, please contact: