Our Research
Our vision is to help change the world through high quality, often interdisciplinary research.
How we carry out research
Research in the Faculty of Humanities and Social Sciences ranges from creative arts to laboratory-based sciences. Our researchers are based in the 10 academic Schools that comprise the Faculty, but we strive to combine disciplines in radical ways to address some of today's major challenges.
We have a vibrant research community that includes both staff and postgraduate research students. Colleagues work together to understand and tackle global challenges in new ways.
We aim to make a positive difference in the world. We want to create a supportive and inclusive research culture, based on a clear set of research vision and values.
Our collaborative, interdisciplinary research is supported by our Institutes, Centres and Groups.
Our research projects
The Faculty is home to many research projects that vary in size and duration. Amongst the largest projects currently running are:
The £15.3 GCRF Living Deltas Hub
The Living Deltas Hub project brings together educationalists, historians, economists and climate scientists. It aims to transform understanding, practice and policy on delta change in South and Southeast Asia.
The £8m Hub for Biotechnology in the Built Environment
The project unites architects, designers, engineers, and bio-scientists. The goal is to create built environments which are life-sustaining and sustained by life.
Centres of Research Excellence  
We deliver important forward-facing research missions through a growing portfolio of Newcastle University Centres of Research Excellence (NUCoREs).
The Faculty of Humanities and Social Sciences leads on several of these Centres.
The Centres of Research Excellence drive research and impact. They enable collaboration between multidisciplinary groups across our University, and through their extensive networks of partners.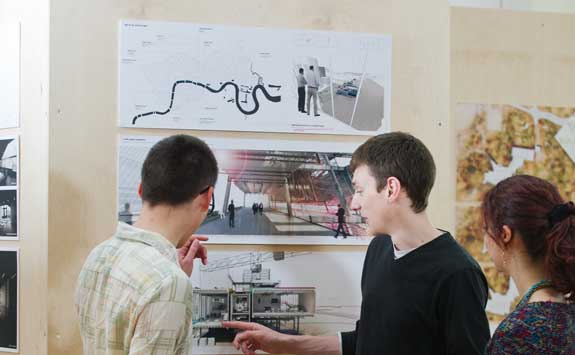 Research Excellence Framework (REF) 2021 
In the latest REF exercise, 751 researchers were submitted from the Faculty of Humanities and Social Sciences to 16 Units of Assessment.
85% of the Faculty's research was assessed as either world-leading or internationally excellent in terms of originality, significance, and rigour (4* and 3*).
These outstanding results show:
the strength of the Faculty's research across a wide range of disciplines
the robustness and innovation of our research environment
the value of our arts, humanities and social sciences research in tackling society's challenges
Our research impact
Our research projects are helping to make the world a better place. We are very proud to work in partnership with a variety of colleagues to make this happen. Read our blogs to learn more about the research projects that are focussing on societal impact in the Faculty of Humanities and Social Sciences.
ESRC Impact Acceleration Account
Newcastle University has secured a £1,250,000 ESRC Impact Acceleration Account (ESRC IAA) grant for 2023-2028. This funding will be used to maximise the social and economic impact of social science research.