Postgraduate Education
We support our postgraduate students and researchers in the next stage of their career.
Are you continuing your studies after completing an undergraduate course, or returning to higher education? At the Faculty of Humanities and Social Sciences, we have many methods of study to choose from. We offer both postgraduate taught and research study options from a variety of high-quality subject areas.
We are 23rd in the UK for Arts and Humanities, and 26th in the UK for Social Sciences and Management (QS World University Rankings by Subject 2022).
Postgraduate taught programmes
Our ten Schools offer a diverse range of taught courses that lead to postgraduate qualifications.
A postgraduate course can enhance your career prospects or lead you towards further research and study.
Newcastle University offers a world-class learning experience. You will study in an inclusive and welcoming environment. You will be taught and supervised by experts across a wide range of subjects.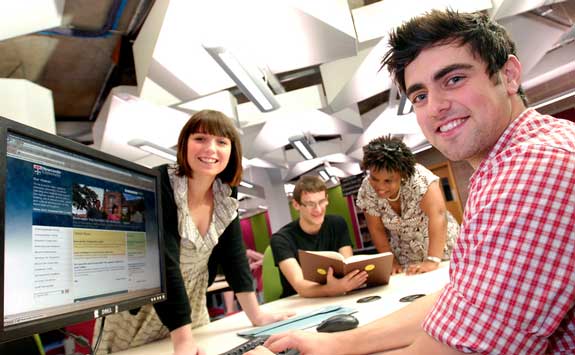 Postgraduate research
If you decide to carry out postgraduate research with us, we will support and encourage you to excel in your original research.
Throughout your time with us, you will join our thriving research community. You will develop your own research across a range of core skills in order to become an expert in your chosen field.
Your experience will be shaped and supported by our Doctoral College. Here, you will network with other researchers and have access to information on potential financial support for your studies. It will also help you develop as a researcher.
You will also be trained by our specialist team of researchers as part of the Researcher Education and Development Programme.
Postgraduate funding
Depending on the type of Postgraduate route you would like to follow, you will have different funding options. At the Faculty of Humanities and Social Sciences, we have several funding pathways for postgraduate research candidates.
Our Postgraduate Fees and Funding page offers information on funding opportunities available to all postgraduate applicants.