Study Abroad
We invite students from across the globe to join our community for a semester or year abroad

Why Newcastle?
Why Newcastle?
Welcome to Newcastle University – a world-leading academic institution located on England's North-East coastline. We invite students from all over the globe to come and study with us for a single semester or a full academic year.
With its remarkable blend of modern city and timeless countryside, traditional and contemporary architecture, rich history and heritage, vibrant entertainment and impressive transport connections, Newcastle is a great option for students looking for a world-class British education and a Study Abroad experience they will remember forever.
You'll enjoy getting to know our stunning campus and accessing all of the brilliant services we offer. In addition to world-class facilities to support your studies, there are lots of social areas to meet friends and unwind. With a strong sense of community, it won't be long before Newcastle feels like home.
We offer Study Abroad students:
Discover more about Life in Newcastle.
What Can I Study?
What Can I Study?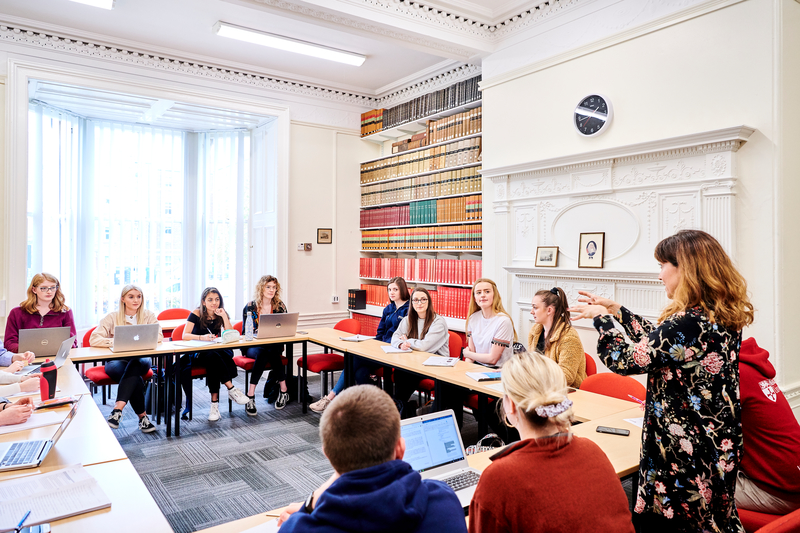 Study Abroad students have the luxury of choosing from nearly a thousand different modules (classes) in subject areas such as International Business, Animal Science, Fine Art, Marine Technology, Music, Civil Engineering, Anthropology and Exercise Science.
Students are granted the freedom to customise their academic selection, allowing you to take required modules that fulfil home university requirements or simply to delve deeper into an area of interest such as Social Justice, Sustainability or British History.
Study Abroad students can:
Choose to take modules from one subject area, for instance, Architecture
Choose to take modules from a variety of very different subject areas, for instance, Geography, English and Chemistry
Choose our specialist Pre-Med Program which involves some core subjects and some free choice
To make the module selection process easier, we've divided the modules up into different 'pathways' to help you find what you are looking for. Typically, a student will take between 3 to 5 modules in one semester and often, students will make selections from different 'pathways'.
Alternatively, students are welcome to browse our full Module Catalogue to find classes that interest them.
Students will benefit from visiting the Module Guidance page before they start the selection process. This will ensure you choose modules of the right level and credit value.
Please contact us if you'd like advice or information on selecting modules. We understand it can be a complicated process and we are happy to help you with any questions. You may also want to consult with your advisors at your home university as well.
Read more about the Learning Experience at Newcastle.
How to Apply
How to Apply
Eligibility
To be eligible for the Study Abroad programme you must:
have studied for at least a year at your home university prior to enrolment at Newcastle
be currently enrolled at your home university
have a minimum GPA of 3.0 (or equivalent)
have IELTS level 6.5 or higher (or equivalent certificate) if you are a non-native English speaker
Applications
Applications for the Study Abroad programme are made via our secure online application portal. To be given access to this portal email Global Opportunities.
Please prepare the following items as part of your application:
Certified copies of your academic transcripts
An IELTS test score, or equivalent certificate (non-native English speakers only)
Colour copy of your passport (valid for at least 6 months after the end of your programme at Newcastle)
Preferred list of modules you wish to take at Newcastle (module registration will take place on campus)
To apply for Fine Arts or Architecture you will also need to include a portfolio of your work.
To apply for Music you will also be asked to submit a recording of a musical performance.
Application process
If you are applying to join us in semester 1 (Fall) please complete your application by May 31st

If you are applying to join us in semester 2 (Spring) please complete your application by October 31st
Once you've submitted your application we will keep you updated on our process of assessment. Normally, this takes between 2 and 4 weeks and we will communicate the decisions by email. Once you've been formally accepted to Study Abroad at Newcastle, we can help you prepare for your upcoming overseas experience by supplying valuable pre-departure information and advice.
We strongly advise you not to make travel or accommodation plans until you have received confirmation of your offer at Newcastle University.
Credit Transfer
Credit Transfer
Most home institutions award credit for the time spent studying at Newcastle.
Modules are the basic units that make up a degree programme at Newcastle. Each module is given a credit value. Study abroad students usually follow a programme based on 60 credits for a Semester, or 120 credits for a full academic year.
Credit equivalencies
60 credits at Newcastle are approximately equivalent to:
Australia – 12 credits
Brazil – 40 credits
China - TBC
EU - 30 credits
Hong Kong - 15 credits (HKU 30 credits)
India - TBC
Japan - TBC
Korea – 19-22 hak-jeom
Norway – 30 ECTS
USA – 15-18 credit hours
Transcript of Study
Study Abroad students at Newcastle complete the same assessments, assignments and examinations as full degree students. When you have completed your studies at Newcastle, your home university is sent a transcript stating:
the modules you have studied
the credit value of each module
Newcastle grades you have been awarded for each module
Your home institution may have their own grading equivalencies scale - please ask your home institution about this.
Financial Information
Financial Information
Tuition Fees
If your home university does not have an exchange agreement with Newcastle University, then you can 'direct enrol' and pay tuition for the semester or year of study.
Single-Semester Tuition Fees
STEM and Medicine: £8,750

Humanities and Social Science: £8,250
Full Academic Year Tuition Fees
STEM and Medicine: £16,000

Humanities and Social Science: £15,500

Pre-Med programme with placement: £17,500
Additional Costs
Students will also be responsible for other fees and costs including insurance, accommodation, travel and living costs. Non-EU students who attend Newcastle for the full academic year will be responsible for Tier 4 visa costs plus a healthcare surcharge to cover eligibility for NHS medical services for the duration of their studies.
Other financial information, on banking, currency converters and insurance requirements, is available on our Services for Students page.
Scholarships
Scholarships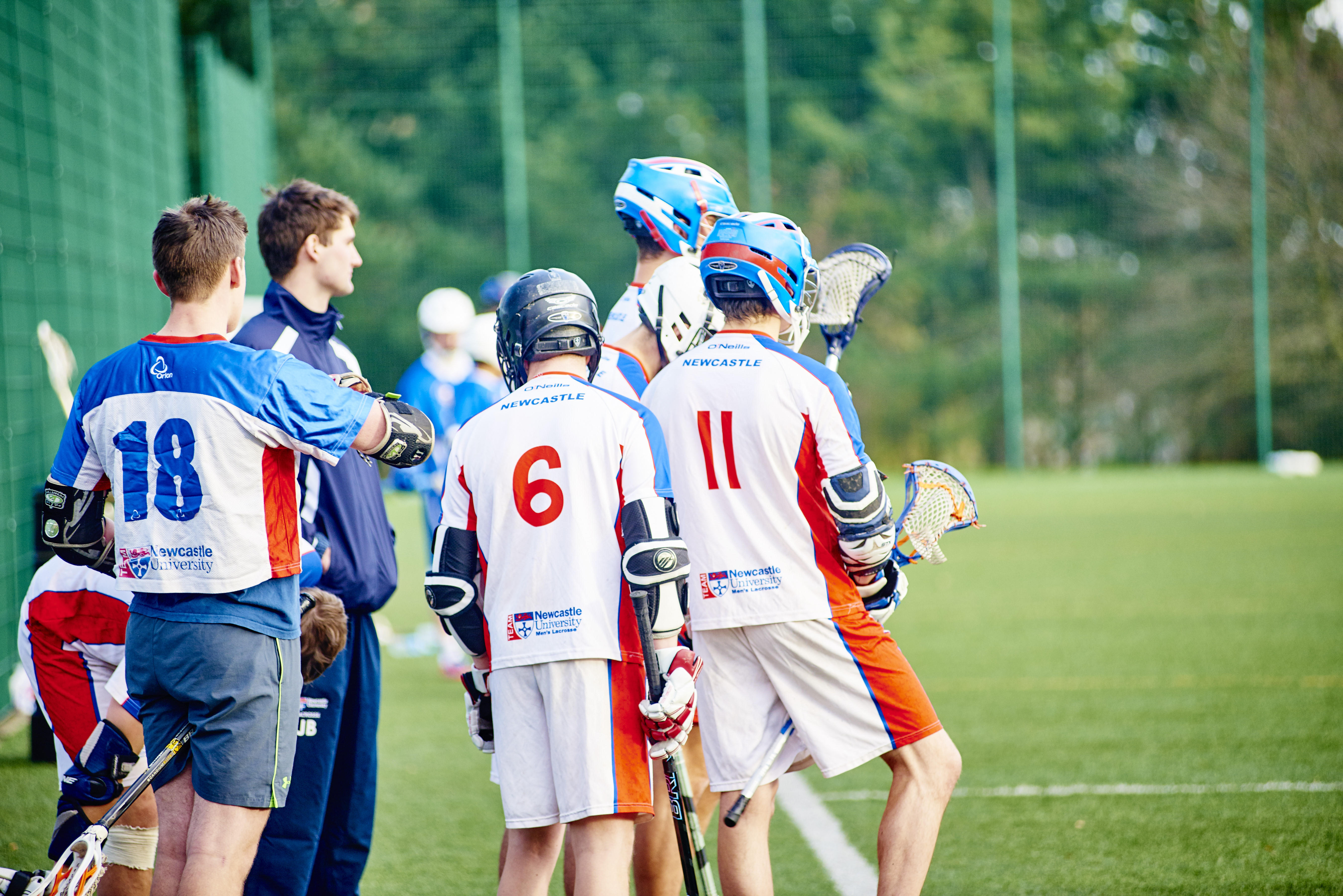 Some Study Abroad students might be eligible for certain scholarships that will help fund your exciting semester or year abroad:
Sports Scholarships
Newcastle University offers varying scholarship awards (up to £500) to encourage Study Abroad athletes to continue participating at a competitive level during their time at Newcastle University.
Our comprehensive benefits support package includes:
Free gold gym membership
Strength and conditioning support
Professional coaching
Physiotherapy and sports massage
Lifestyle support and mentoring
Access to the sport scholars' workshop programme (covering topics such as sport psychology strategies, nutrition, rehabilitation and recovery)
Applicants should ideally have NCAA D1-D3 playing experience in one of the following sports: Basketball, Lacrosse, Volleyball, Tennis, Golf, American Football, Women's Soccer, Rowing. Other sports may be considered. NAIA and Collegiate Club student-athletes may also be considered. They must also be:
registered as a Study Abroad student at the Newcastle University for the 2020/2021 academic year
competing in First Team fixtures during their time at Newcastle University
Scholarships for US Students:
Benjamin A. Gilman International Scholarship
The Benjamin A. Gilman International Scholarship offers funding to thousands of US students who are eligible for Federal Pell Grants at their home institution. These scholarships can help fund your Study Abroad experience.
BUTEX International Scholarship
As an affiliate member of BUTEX, we are able to offer students the opportunity to apply for the £500 BUTEX International Scholarship. International (non-EU) Study Abroad students who are not funded by an ERASMUS grant are eligible if they have already been offered a place to Study Abroad at the university. The deadline for applying for this scholarship is mid-June every year.
Study Abroad with English
Study Abroad with English
Combine English language study with the chance to take academic modules at Newcastle University. Study Abroad with English is ideal if you want to spend time in the UK developing your English skills, with the opportunity to gain university credit.
Find out more about the programme on the INTO Newcastle page.