International Welcome
Find out about our International Welcome Programme and how to learn all about your new city!

We offer our International Welcome Programme to help support international students' adjustment to Newcastle University and living in the UK. We're delighted that you will be joining us in Newcastle and look forward to welcoming you to the University!
Airport Meet and Greet Service
Our 'Meet and Greet' service will be running on Wednesday, January 25th 2023 at Newcastle Airport. Our friendly International Arrivals team will be there to welcome you and help you get to your accommodation.
For more information please see our Airport meet and greet pages.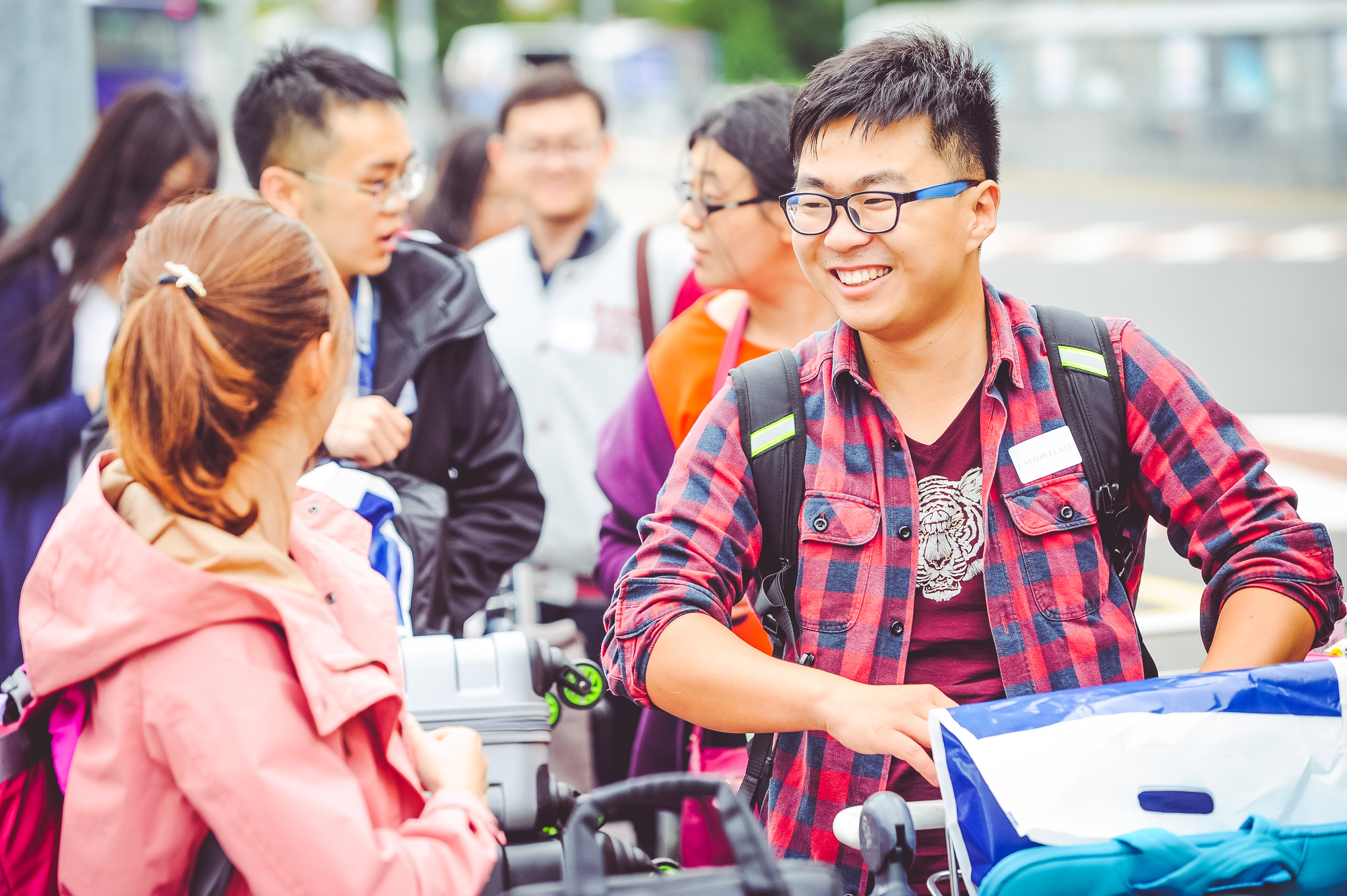 Welcome Programme
Our International Welcome Information Sessions and Fair will be held on the 26th and 27th January 2023 from 10am to 3pm.
Information Fair
Drop in to the Information Fair between 10am and 3pm on the 26th and 27th January in the Herschel Building. Chat with representatives from services across the university and city and get more information about:
Library Services
Sports Centre
Language Resource Centre
NUSU (Students' Union)
Nexus (local transportation)
Northumbria Police
HSBC (for general banking queries)
Information Sessions
Attend the Information Sessions to hear more about living in Newcastle and preparing for your experience and studies. Below is a provisional schedule for the January Welcome Information Sessions. Please be aware this is subject to change.
26 January
10am Global Opportunities Session (Exchange students only), Herschel Building, Lecture Theatre 2
1:15pm Introducing Wellbeing Services, Herschel Building, 4th Floor, Teaching Room 2
1:15pm Personal Safety, Herschel Building, Lecture Theatre 2
2:15pm Introducing the Careers Service, Herschel Building, Lecture Theatre 2
2:15pm Welcome to Newcastle City! Herschel Building, 4th Floor, Teaching Room 2
27 January
9:30am-11am Humanities and Social Sciences (HaSS) Module Fair, Herschel Learning Lab (HERB.1)
11:15am Banking in the UK, Herschel Building, Lecture Theatre 2
11:15am Personal Safety with Northumbria Police, Herschel Building, 4th Floor, Teaching Room 2
12:15pm Exploring the North East, Herschel Building, Lecture Theatre 2
1:15pm Newcastle University Students' Union, Herschel Building, Lecture Theatre 2
2:15pm Adjusting to Life in the UK/British Culture, Herschel Building, 4th Floor, Teaching Room 2
Refreshments will be provided - chat with other new students over a tea or coffee!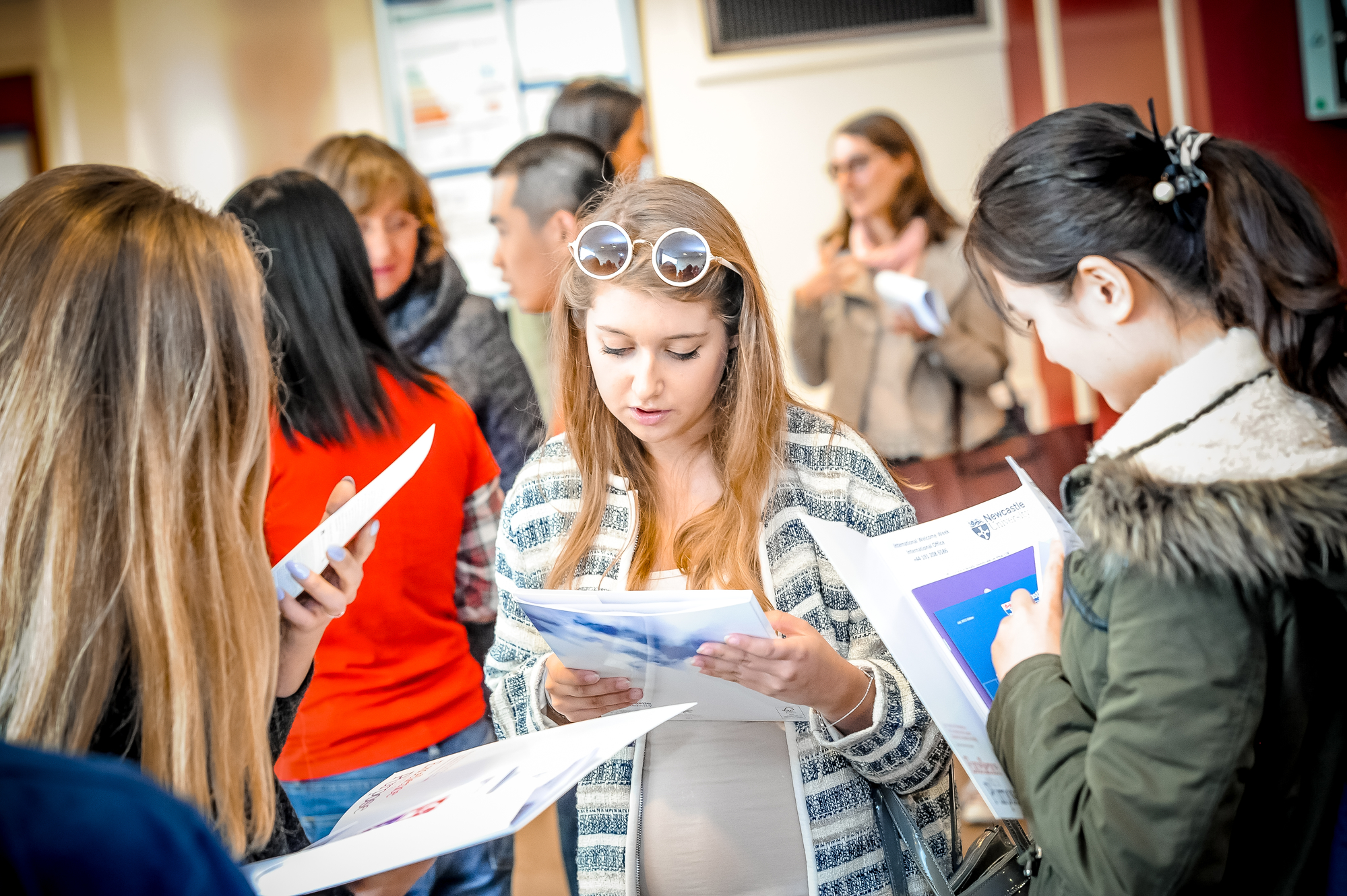 Social Events
In addition to the Information Sessions and Information Fair, our Newcastle University Students' Union (NUSU) will also be running a range of social events and activities during January Welcome which provide great opportunities to get to know the campus and city, and to meet other students.
Some of the events coming in January include campus and city tours, crazy golf, and a social walk.
Check out our Social Events page for more information.
Helpful Information
Preparing for Life in Newcastle
We've pulled together a handy guide giving you some examples of what you can expect living in Newcastle, check this out for handy hints and tips!
iNCLude App
Newcastle University have a free app called iNCLude. It is the essential guide for new students. Get information and support to help you prepare for life as a student at Newcastle University. With information and advice on transitions, preparing for University, student life at Newcastle, finances and freshers' events – Download iNCLude today! You'll find everything you need in one place. Download through iOS or Google Play.
Accommodation
If you are staying in University accommodation, please check when your tenancy agreement starts. If you wish to arrive before the tenancy agreement starts, then you will need to arrange alternative accommodation. If you have any questions, please contact us. For information regarding University accommodation please visit Accommodation Arrival Information.
You will find additional pre-arrival and registration information, applicable to all students at Newcastle, in Student Welcome.
If you require any further information please contact us.