Study Abroad Student Profiles
Hear from some of our past Study Abroad students!

Sarah, Indonesia
My experience in Newcastle has been so memorable and it still feels like a dream come true for me. Indeed, I learned a lot from my study abroad period, and it helped me to seek wider perspectives and aim for higher goals for my future career and study.
In terms of my studies, it was unprecedented for me to learn from seminars, workshops, Virtual Exchange and field trips in addition to simply attending lectures. These different methods of learning enhanced my ability to comprehend the taught material in a variety of interesting ways. 
The class About Architecture: Cities, Cultures and Space opened up a new window to architecture as a broader and multidisciplinary field. Discovering architecture through spaces, cities, and (mostly) western and eastern cultures helped me to see broader perspectives about the urban, society, gender and ecological thinking. I really enjoyed our 'tour lectures' around the city and conferences with guest lecturers from various fields and expertise deepened my understanding of architecture in a greater context.
Also, something I valued in my Comparing Cultures class was the virtual exchange with students from Indiana University - Purdue University Indianapolis. I was excited to learn about both British and American cultures and see how diverse and unique they are. And as a student from Indonesia, I also got to introduce classmates to my own culture!
I could not ask for a more satisfying Study Abroad experience. Everything was organized, from the preparation and arrival, until we departed from Newcastle. It was such an amazing experience with great opportunities for visiting students.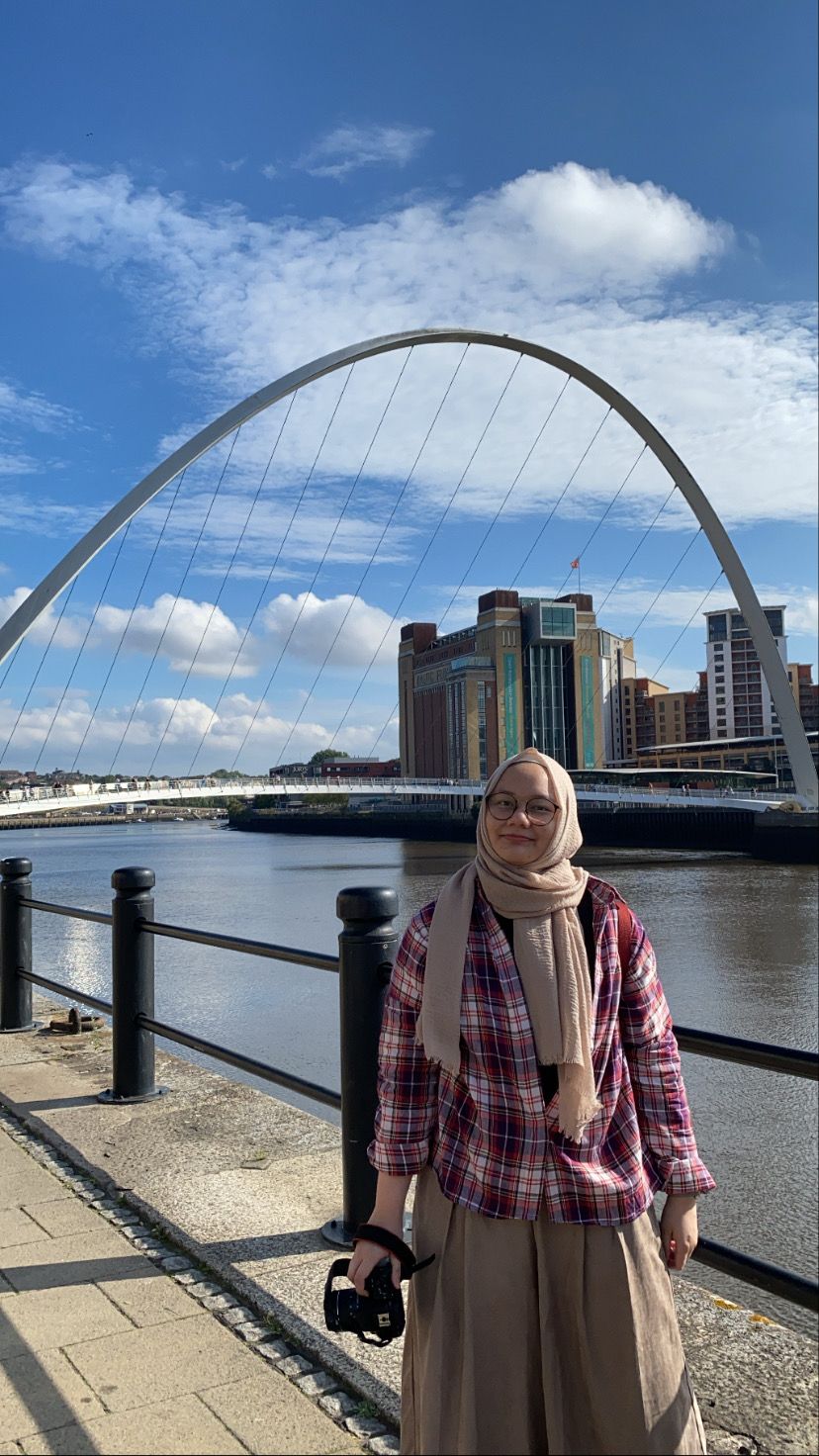 Natsuko, Japan
I really enjoyed studying agriculture at Newcastle University for the year – our professors were very attentive to every student in the class - including international students like me - and this made me less reluctant to ask questions.
Over the academic year, I have gained excellent knowledge about the various systems and policies that support sustainable farming in the UK. I also enjoyed visits to local working farms. Spending a year in England has helped to improve my English speaking skills and many new friends from Britain and other countries have taught me about different cultures. In my spare time, I enjoyed hanging out by the quayside (eating ice-cream and chatting with my university friends) but I also volunteered at Ouseburn Farm just a mile away from the university.
My professors and the advice they gave to me, will provide lasting memories. A senior professor who taught us about genetic modification plants in the Food Supply Chain class told us, "My career as a biologist is about to end, however, your career will start from now, and you can change the world." I appreciate the trust that our professors have in their students – they believe that we can make the world a better place.
My recommendation to any new student is that they try to attend lots of social events provided by Students' Union and also to get involved invaried events/activities. Volunteer work is also a great way to expand your community. Finally, try to make use of fantastic services offered from university such as Careers Advice, the library, and the sports centre.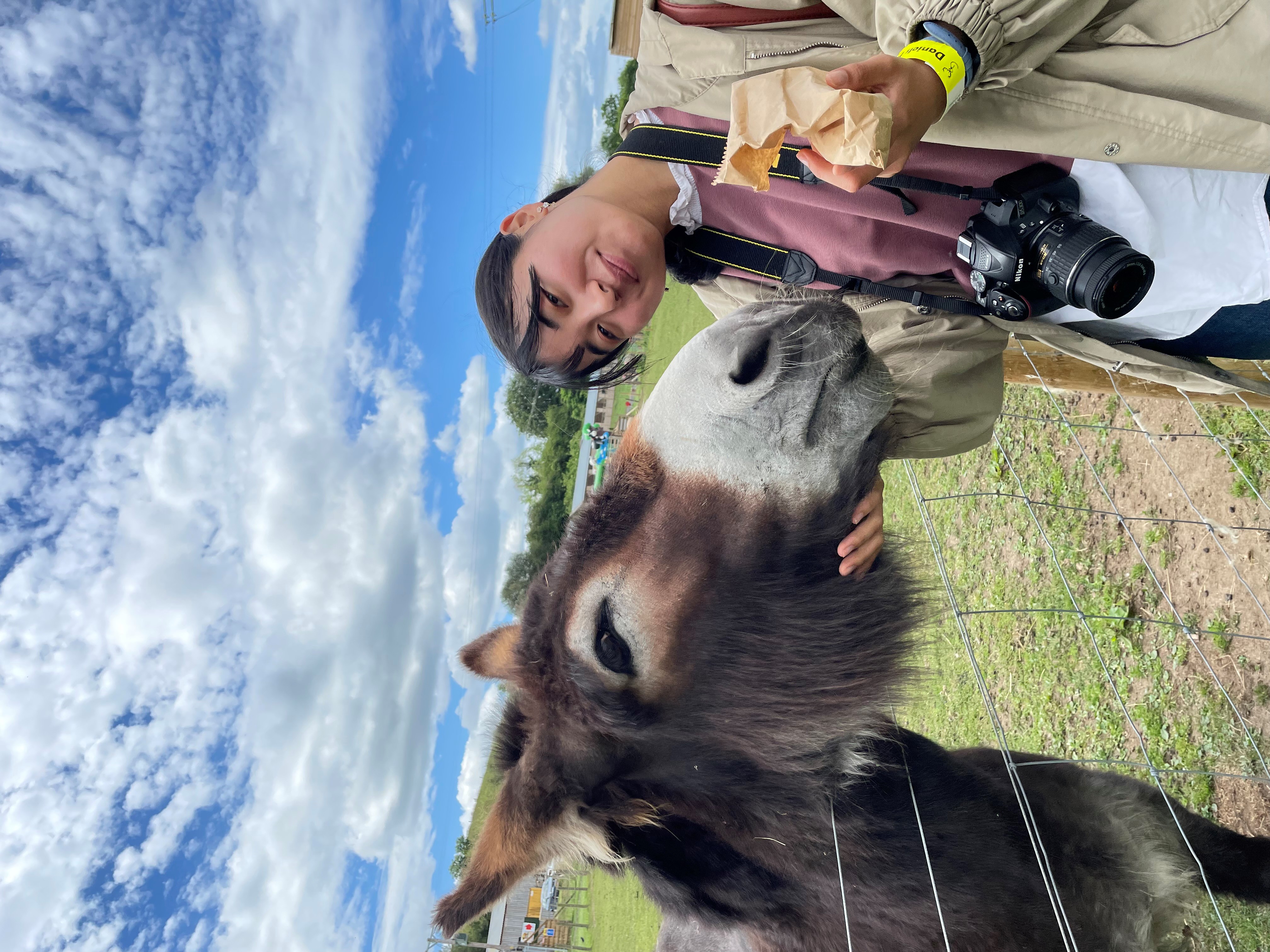 Matthew, USA
Newcastle is a vibrant, exciting city with things to do for people from all walks of life. From the greenery of Jesmond Dean to the nightlife in the City Centre, you'd have to go out of your way to be bored. The university campus itself is spectacular. There are two different sections: the main campus, and the Helix, its more modern counterpart. Each area has its own perks, but I will say that I enjoyed the "classic" feel that the main campus gave.
Personally, my favourite spot in Newcastle was Grainger Market. Having lived in multiple cities for all of my life back in the US, farm-fresh produce wasn't often accessible anywhere nearby. However, I had the privilege of buying fresh fruits and vegetables weekly from Grainger Market, along with fresh cuts of meat and fish from butchers and fishmongers.
My favourite class during my time in Newcastle was Data Visualization. I enjoyed learning about principles of design that aren't typically included in many computer science curriculums, so learning how to make data representations really "pop" can make you stand out in your future endeavours.
Through my Study Abroad experience, I feel that I've gained insight into how to perform better research. In the US, most of our curriculum is test-based, where we are graded solely on our performance on several tests that take place throughout the semester, ending in a summative final exam. In Newcastle, all but one of my classes had grades fully based on projects. I enjoyed tactile learning as it is necessary for projects, whereas I had been accustomed to rote (repetitive, memorization-based) learning.
I would advise any new Study Abroad student to explore as much as you can! You're in a completely new setting, with new people, food, and places to experience. Find a "travel buddy" and get to know the area together. Don't restrict yourself to just Newcastle either, the train system in the UK is excellent and relatively cheap. Take a train up to Edinburgh, down to London, or out to the Lake District during breaks in the term. Enjoy yourself!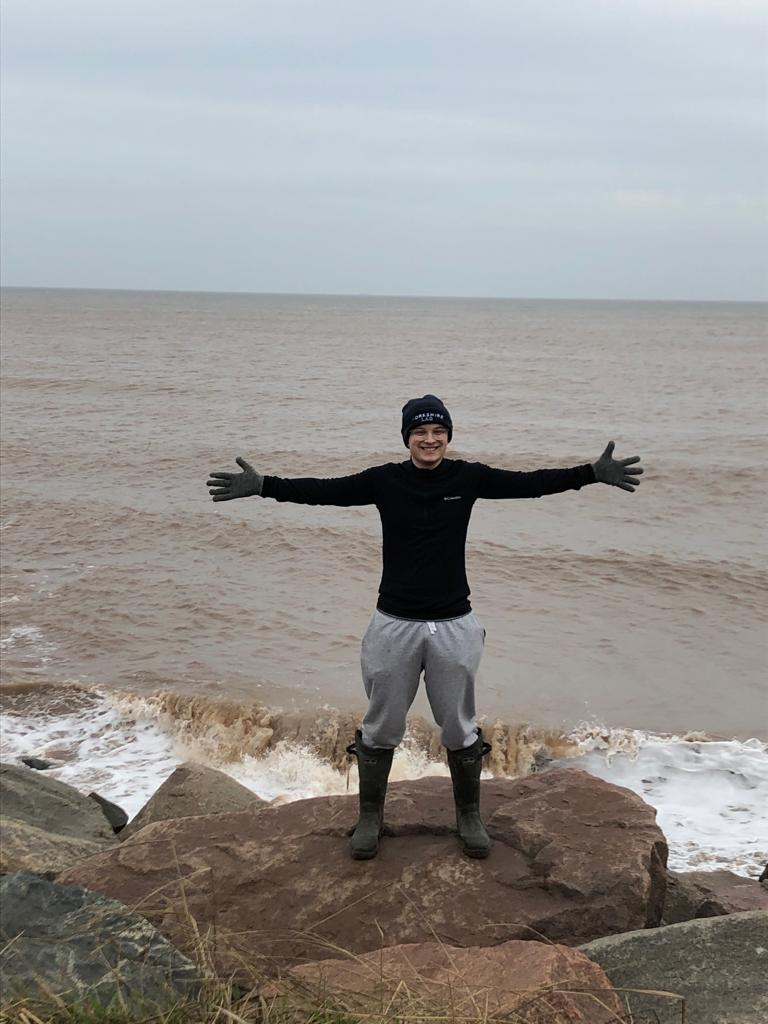 Muthia, Indonesia
I would say that studying at Newcastle University was an eye-opening experience, where I managed to discover new sides of myself and my surrounding communities; personally, culturally, academically, and professionally. The city is just the right size for students to have a good environment to study with numerous different attractions to explore. I would like to thank all the Newcastle staff for the huge amount of support and warm hospitality given to me and other visiting students.
At first, I didn't know Newcastle has an artistic hub, but the area known as Ouseburn Riverside instantly became the most memorable part of my Newcastle experience. It is where Newcastle's community-driven, creative economy industry thrives, with a small river surrounding it. As an author myself, the Seven Stories, the National Centre for Children's Books was my #1 place to visit in Newcastle and I really loved spending time there and enjoying the interactive exhibitions.
In terms of my studies, Sustainable Solutions, offered through the School of Natural and Environmental Sciences, was my favourite class. What I particularly valued in this class was creating solutions based on real-life cases of well-known companies - mine was Nestlé. Together with students from various natural science disciplines, we explored sustainable solutions with the companies' representatives; presenting ideas in a unique way. Coming from a social science background, I was afraid I would not be able to contribute as much as other students in the class but I was actually able to bring new ideas and perspectives to the table!
This Study Abroad opportunity taught me to seize the moment. I was so grateful to be surrounded by welcoming flatmates—we even had grocery shopping and hangout schedules! I think it is essential to learn how cherish the present and to be able to live (and leave) without regrets after the program ends.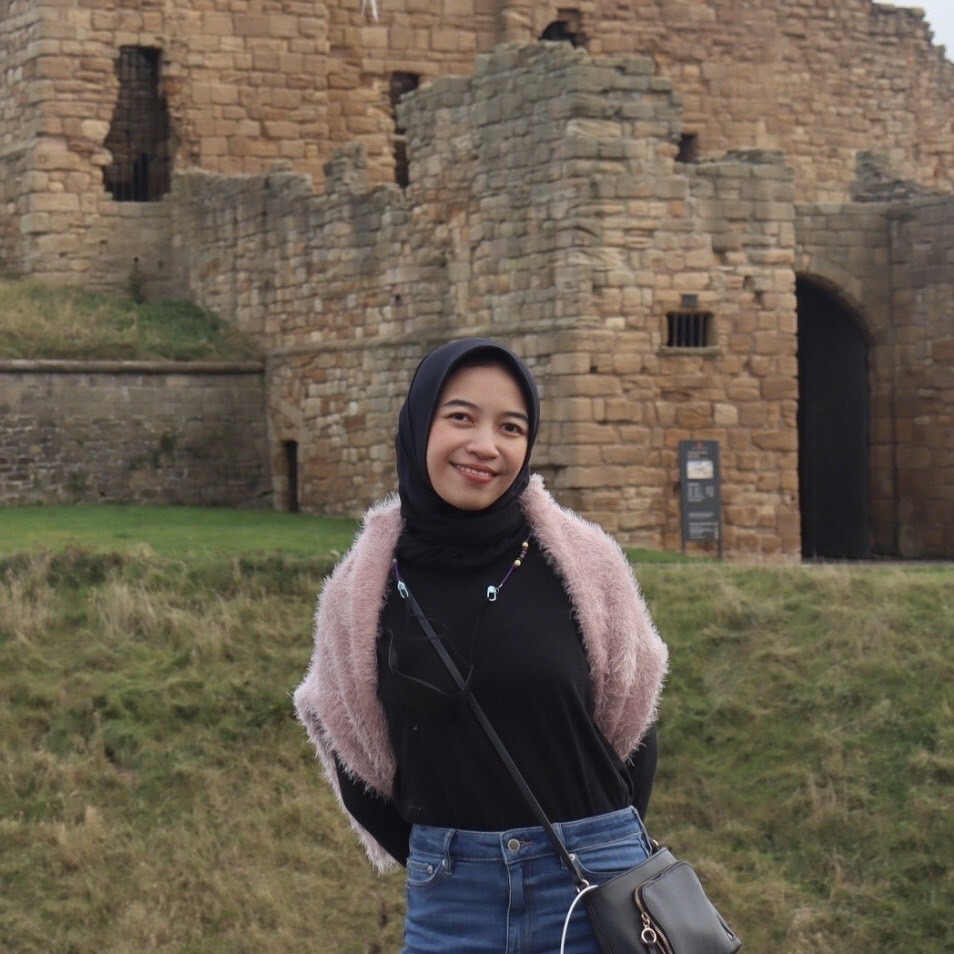 Rena, Japan
Newcastle is such a great place for students to study. The wide range of classes that the university offers is incredible and the campus facilities are all located within walking distance if each other. This made studying at Newcastle very convenient!
Tennis was a major motivation for coming to Newcastle, and being able to play tennis competitively on the university team was incredible.I was really grateful for the superb sporting facilities that I was able to use. Since I have never been part of a university team before, this was a memorable experience for me.
I had several favourite spots in Newcastle but I particularly loved the Town Moor and the Tennis Courts. I cannot count how many times I have walked through Town Moor, as this was my route to tennis practice. I enjoyed feeling close to nature and seeing the cows that roam freely. It was definitely unique to see cows up close as part of my daily life!
In terms of my classes, my favourite was the Psychology class I took – Personality and Mental Health.I have always been interested in psychology so I really enjoyed this class – our chief lecturer for that subject was simply amazing!
My advice to new Study Abroad students is that in the very beginning everything may not go as planned or as expected and this may make you worry . . . . but it will be okay. Eventually as time goes by you will get used to the new environment and you'll feel more confident. I'd encourage new students to challenge themselves and try new things - and most importantly, just enjoy themselves!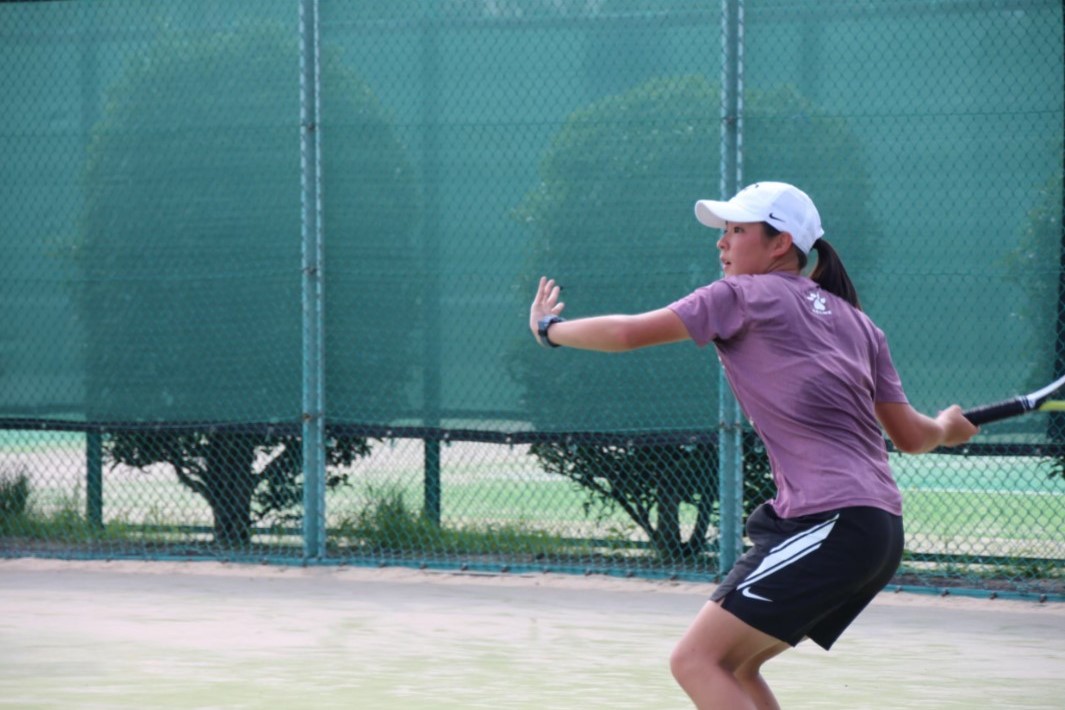 Benjamin, France
Newcastle University is located in the north east of England and has about 27,000 students. In 2022, it was ranked the 122nd best university in the world. At Newcastle, everything is within walking distance - the city centre is close to the university and is very safe. It is possible for students to walk around in the city at night without any problems thanks to a large police presence and a community of local people who are friendly. The architecture is also very nice.
While most things can be accessed on foot, to travel to the coast, there is a subway. There is also a large train network in the UK, so it is possible to travel around the country for a reasonable price. For example, the city of Edinburgh in Scotland is only an hour and a half by train from Newcastle.
At the university, staff are there to welcome foreign students and to help them in the choice of modules. Everything is done to make adjustment simple. Activities are proposed every week by the university such as weekend surfing sessions.
Newcastle University offers accommodation in the vicinity of the university, which is quite convenient. For my part I chose Park View Student Village. I was in a flat share of 8 British students and the price of my housing included all bills – electricity, water, wifietc . . .
In front of Park View Student Village there is a great sports complex with a gym, badminton courts, table tennis rooms and other facilities that can be booked when you want them.
One of the most interesting classes I took this semester was Renewable Energy Systems and Smart Grids. The module explored the relative abundance of renewable resources in the United Kingdom: hydro power, solar thermal, photovoltaics, wind turbines, wave power, electricity distribution, power conversion, environmental legislation, planning, permits required for a project, financing obstacles and costs of a project, etc.), barriers and costs associated with electricity infrastructure, smart grid development and energy storage.
The project consisted of an individual presentation on the development of a renewable energy production plant, the teacher gave a unique location to each student in the module, they had to choose between a photovoltaic plant or a wind farm. The students had to identify the surrounding electrical distribution network, study its maximum capacity, study the abundance of sun or wind, then size the plant and finally make a financial study of the project (expected annual electricity production, profitability over 20 years).