Services for Students
From the moment you arrive, our services are available to you.

Arrival
Welcome to Newcastle University – a world-leading academic institution located in the heart of England's friendliest city!
We can't wait for you to join us in the heart of the beautiful North East - to show you around, help you settle in to the University and city, and discover the many gems that make up this beautiful area!
We offer a 'Meet and Greet' service at the airport during Welcome Week, so you can find a friendly face as soon as you land at Newcastle International Airport. All the information for arriving, settling and joining in will come in your pre-arrival pack.
During our International Welcome, you'll enjoy getting to know our stunning campus and accessing all of the brilliant services we offer. In addition to practical information sessions to support your studies, there are lots of social activities to meet new friends and unwind. With a strong sense of community, it won't be long before Newcastle feels like home.
You will receive an email from the University detailing our full induction programme closer to your arrival time, so please keep an eye out for that.
You'll find more information about preparing to come to Newcastle and our welcome service on the International Welcome pages.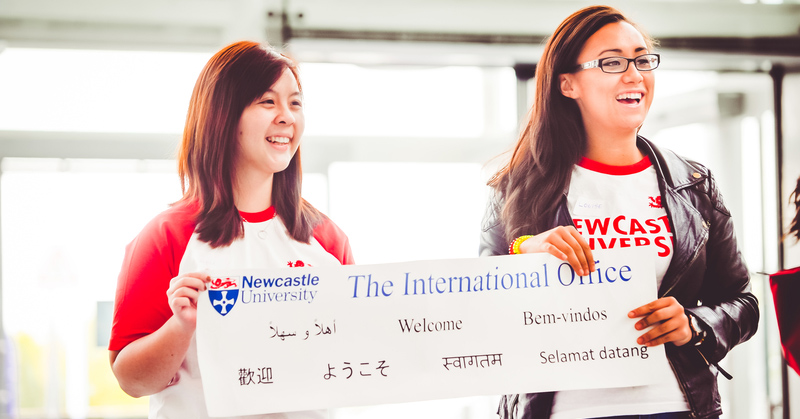 Accommodation
From traditional university halls to modern city centre apartments, your new home from home is waiting for you in Newcastle!
I will never forget the British friends I have made. My flatmates were very welcoming and choosing to spend time with them rather than in my room made my experience so much more enjoyable.
- Nicole, Fairfield University, 2019
From traditional university halls to modern city centre apartments, your new home from home is waiting for you in Newcastle!
This is where you'll experience student life, make your first British friends, and where you'll start making your Study Abroad dreams a reality. Each residence building has its own identity – but all are already home to thousands of unforgettable student stories and a warm Newcastle welcome!
Study Abroad and Exchange Students will be asked to apply for housing once their application has been accepted. This will be in Summer for students arriving in September, and Autumn for students arriving in January. We make every effort to ensure Study Abroad and Exchange students are provided University-managed accommodation and where this is not possible, we help students to choose from a wealth of safe and affordable options just off campus in the City Centre. There is no shortage of housing for students in Newcastle!
Types of Housing
Study Abroad and Exchange students have many housing options to choose from in Newcastle and while the prices very, housing in Newcastle is moderate compared to most other UK cities.
You won't share a bedroom in Newcastle – all of our rooms are designed for single occupancy living and combine sleeping and study space. Each bedroom comes equipped with a bed, a desk, a chair, a wardrobe and shelving for your many books! Some rooms have ensuite bathrooms but if not, you'll share a bathroom with approximately 4-6 other students in your 'flat' . You will also share a communal space and kitchen area with your new 'flatmates'.
Heating, lighting, water and an internet connection are included as standard (up to a set amount in Managed Partnership accommodation).
ResLife
ResLife aims to support all of our students within University-owned and managed partnership accommodation to make your time in University halls the best it can be while you Study Abroad in Newcastle University.
This friendly team help to build a sense of belonging and community through an organised events programme; this includes everything from treasure hunts and inter-hall battles to movie nights and cooking classes.
The ResLife programme also includes an educational curriculum to help students to develop life skills during their stay. Students benefit from free interactive seminars on topics such as healthy living, drug and alcohol awareness, finances and budgeting, consent, safety and security, sustainability, handling difficult dialogues and situations, and cross-cultural competences. These will be facilitated by the ResLife team, RSAs and visiting specialists (i.e. the Fire Service, Council Public Health team), and supported by the Writing Development Service, Student Health and Wellbeing, the Careers Service, NUSU, etc.
Safety
While Newcastle is known to be a very safe city, systems are in place to ensure students feel secure and comfortable in the university Halls of Residences.
Estate Security Officers patrol our campus 24/7 and we also encourage all students to download and 'check in' to the SafeZone app whilst on campus. This is a free app that connects you directly to the University security team should you need help.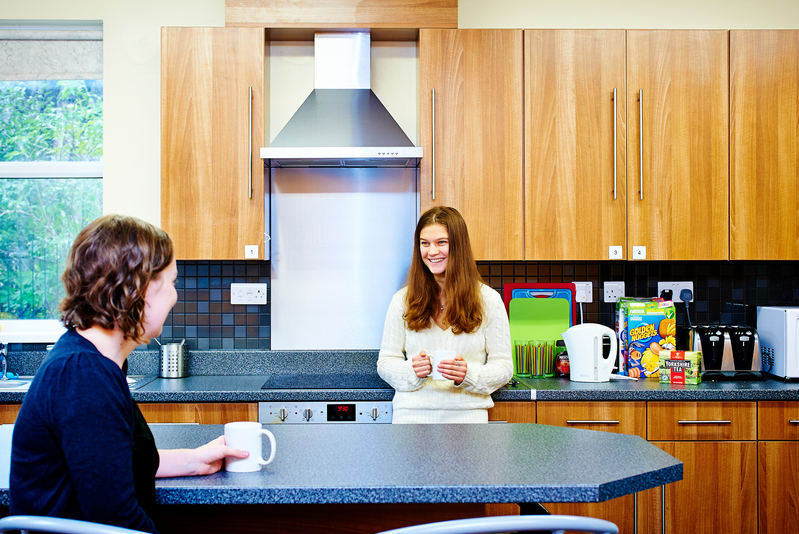 On Campus
Our campus facilities enable you to make the most of your time with us
We've achieved five QS Stars for our facilities from QS Quacquarelli Symonds, meaning you'll have access to a whole range of top facilities that not only support you and help you get the best out of your studies but give you an outstanding experience.
Find out loads more about Our Campus facilities, or click below for overviews of our biggest and best!
University Services
University Services
Library Services
We hope you'll spend a good amount of time in the university's library since our library service is one of the best in the country! We've won multiple awards for our excellent customer service and 92% of our students are satisfied with the library resources and services (National Student Survey 2017).
Our main library, the Philip Robinson, is open 24/7 during term time, so we're here whenever you need us. We also have two specialist libraries, the Walton Medical Library and the Law Library. Students can also use the Marjorie Robinson Library Rooms, with innovative digital learning spaces for individuals and groups. We have over one million print books, six million e-books, a range of specialist resources and knowledgeable librarians who can support students of all disciplines.
IT Facilities
Free WiFi, over 3,000 computers, plenty of printers and helpful IT support staff, are all available on campus. So, whether you want to work on an essay in a computer cluster, surf the web in the sun, or just need some advice, our IT Service is here to help.
Study Abroad students can download the Newcastle University app to view individual class timetables, find a PC, manage your library account and get the latest University news.
Language Resource Centre
If you'd like to learn a new language or keep up your current languages while Studying Abroad at Newcastle, then you can join our award-winning Language Resource Centre. We provide self-study materials in over 150 languages, from Arabic to Zulu, including over 3,000 international films. We run taster and improvement sessions and you can partner with a native speaker to practice your conversation skills.
Study Support
There are lots of different ways we want to support you with your studies at Newcastle University.
Our Writing Development Centre offers academic writing tuition and support for students from any discipline, with workshops, one-to-one tuition and online resources.
You can also visit the Maths-Aid drop-in centre, which provides free 'maths and stats' assistance for students from any subject area.
Our Student Wellbeing Disability Support pages provide specific information on support requirements and study adjustments, including extra time during exams, for students who need it.
Careers Service
Newcastle University's Careers Service is one of the best, largest and most innovative in the UK. Based in the King's Gate building, this award-winning team are keen to help Study Abroad students develop career planning strategies and to provide guidance in a variety of ways. The Careers Service offer and arrange:
one-to-one sessions with a professional careers advisors
cv/resume checking
skills development sessions
information and workshops tailored to your personal needs
networking events
Study Abroad students are invited to utilize NCL Spark designed to connect you to our network of successful alumni living all over the world. Newcastle University alumni act as virtual mentors, offering advice and guidance related to your career path. Study Abroad students can benefit by connecting with Newcastle alumni in their home country and gain valuable insight into a particular industry or profession to help them find their way to the job of their dreams on graduation.
Leisure and Recreation
Leisure and Recreation
Sports Centre
Every sport and fitness activity has an ideal setting and here at Newcastle, you'll find we've covered all the bases. With a recent £30 million investment in our facilities, the university offers exceptional environments for all your sporting needs.
Our on-campus Sports Centre now includes:
a world-class gym
four brand-new studio spaces with audio-visual effects, including a spin cycle studio
four glass-backed squash courts
an eight-court sports hall
a high-performance strength and conditioning suite
With a top-10 ranking in the British Universities and Colleges Sport league for three consecutive years, Newcastle is one of the best places to study when it comes to taking part in sport. On top of that, there's more than 65 sports clubs to choose from.
There's also the intra-mural sport programme, where 2,500 students take part each week in University teams, Campus Leagues, exercise classes, an inclusive sport programme and Give it a Go sport – run by the Students' Union.
Students' Union (NUSU)
Our amazing Students' Union (NUSU) plays a major part in shaping the Newcastle experience! Located in the heart of campus, take advantage of the many services and facilities operating from inside – a large grocery store, coffee shops, concert space, bar, study space, takeout restaurants, an advice centre, and more.
The Students' Union also organise hundreds of volunteering opportunities each year and also run the 'Give it a Go' programme which offers hundreds of discounted activities each term. NUSU also oversee the running of over 160 student societies. Some societies are academic while other societies also cater for interests outside of your degree programmes, like surfing, comedy, Green initiatives or baking.
Cafés and Restaurants
You don't even need to leave campus for a delicious snack or meal in Newcastle. There are 16 cafés and restaurants on campus providing a wide range of nutritious, sustainable and Fairtrade products. Whatever your tastes, you'll enjoy the range of meal options here at Newcastle. Although don't return home without trying British favourites; Fish and Chips, and Sticky Toffee Pudding.
Wellbeing
We understand that coming to live in a foreign country can be a daunting experience and provide a wide range of support and advice to help you while you're here.
We know that most students need a little help at some point during their studies and our dedicated Student Services building, King's Gate, is the place where students go to find solutions. These services are fully available to you as a Study Abroad or Exchange student.
Our large, award winning, Student Health and Wellbeing Service offers expert advice in areas such as:
Our various Student Health and Wellbeing brochures give detailed overviews of all the support on offer through our specialist teams.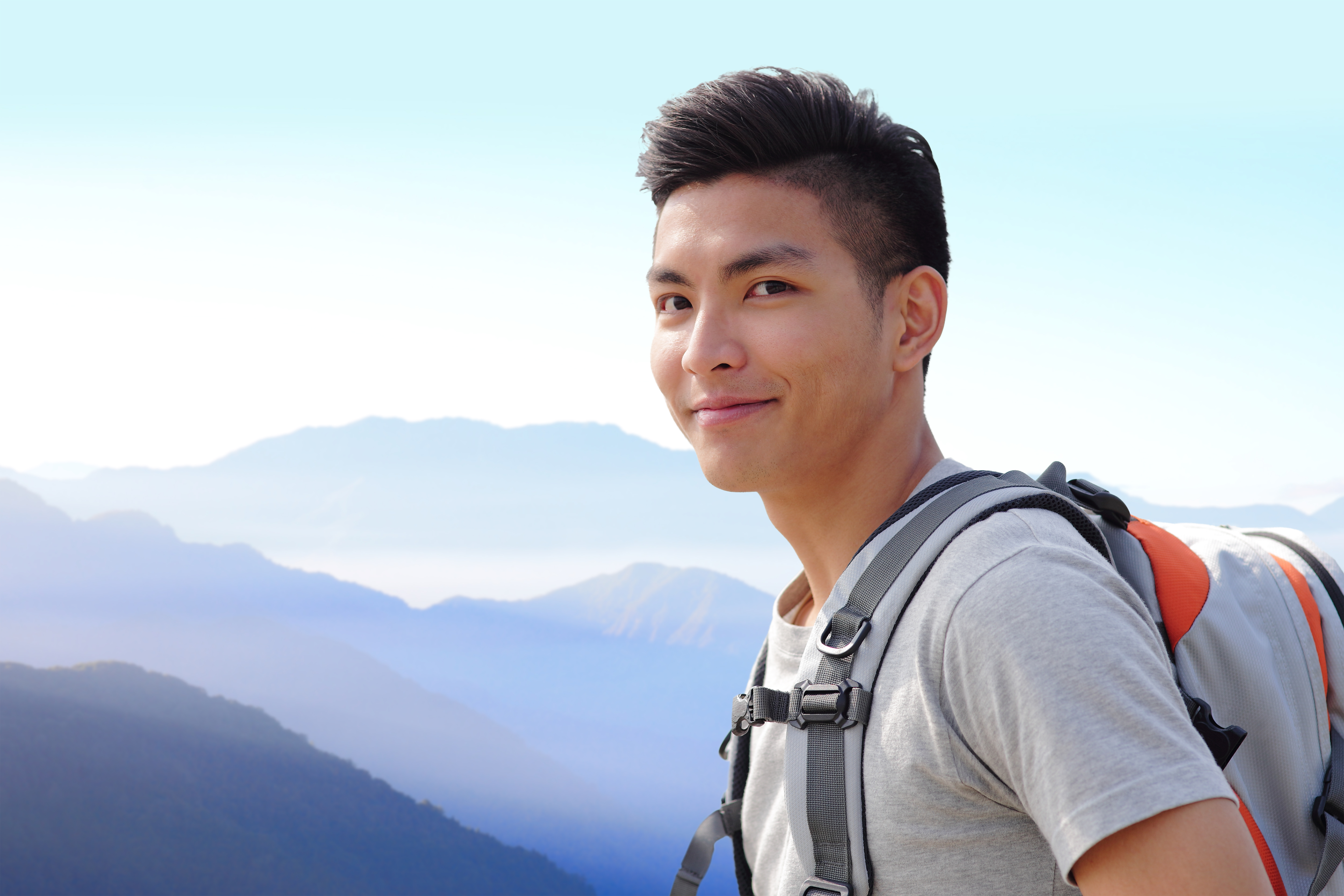 Other Support for you
Other Support for you
Our Student Progress Service offers a helpdesk service to students who have queries about examinations, scheduling and visas. They can provide documents confirming student status, statements of qualification and transcripts of study.
Newcastle University's Students' Union run a Student Advice Centre that offers information, guidance and representation on academic, finance and housing issues, as well as providing legal, consumer, health and employment advice.
New students are also allocated a Personal Tutor who is a member of academic staff and who is responsible for looking after the student's interests throughout your time at the university.
Newcastle University is dedicated to providing support to students of all faiths. The University Chaplaincy regularly organises worship services (currently Buddhist, Christian and Muslim), socials, discussions and talks. There are several prayer rooms on campus, which are open to all students. Find out more by emailing chaplaincy@ncl.ac.uk
If students prefer to build a support network through their peers, we encourage them to sign up for our 'Buddy Scheme' which matches new arrivals with current students at the University. Buddies will provide friendship and support during your induction period, helping new students to adjust to life in Newcastle quickly and easily. Information will be sent via email before the start of your studies.
Other Services
Other Services
Below is just a snapshot of some of our other services to ensure your time with is memorable, safe and supported:
Accommodation Service: residents are supported by on site staff during the day; an emergency out of hours service is provided by Accommodation staff and University Security staff when offices are closed.
Web: www.ncl.ac.uk/accommodation
ResLife: a programme of events to help make your transition to university life a smooth and enjoyable experience. Support for first year students in university accommodation.
Email: reslife@ncl.ac.uk
Visa and Immigration Team: answering visa queries from prospective and registered non-EEA students.
Web: www.ncl.ac.uk/international/visa
Students' Union: includes a team of Sabbatical Officers and Part-time Officers who represent students and offer support on a range of issues.
Tel: 0191 239 3900
Students' Union - Student Advice Centre: advice, guidance, information and representation on academic, finance and housing issues, as well as legal information, employment, health and consumer.
Tel: 0191 239 3979
Nightline: student-run listening service providing emotional support and information, open every night during term time by phone (8pm-8am) and Instant Messenger (8pm - midnight).
Tel: 0191 261 2905 Web: www.nusu.co.uk/nightline
Safezone: a free app that connects you directly to University Security and emergency services.
App: found in your app store for download
Security: available 24 hours a day, 7 days a week for emergencies on campus and if worried about your own safety or a fellow student (including physical and mental health concerns).
Tel: 0191 208 6817
iNCLude: Newcastle University has a free app called iNCLude. It is the essential guide for new students. Get information and support to help you prepare for life as a student at Newcastle University. With information and advice on transitions, preparing for University, student life at Newcastle, finances and fresher's events – Download iNCLude today! You'll find everything you need in one place. Download through iOs or Google Play.
Tuition fees
Tuition Fees
If your home university does not have an exchange agreement with Newcastle University, then you can 'direct enrol' through our Study Abroad program and pay tuition for the semester or year of study. For information on our Study Abroad experience and fees, please see Study Abroad.
Additional Costs
Students will also be responsible for other fees and costs including insurance, accommodation, travel and living costs.
Fortunately, Newcastle is known to be one of the most affordable cities in England. Some information here on living costs should also help you manage your finances. If you would like to speak to a financial advisor at the university you can email the team at: student.fin-supp@ncl.ac.uk
Find out how much things will cost in your local currency with this currency converter.
Insurance considerations
Insurance considerations
We advise that you take out insurance to cover your personal belongings while studying abroad. This can be done either in your home country or with a local company, many of whom offer competitive rates for students.
All students who require a Student Visa and will be studying for 6 months or more will be required to pay an Immigration Health Surcharge as part of their Visa application. This allows you to receive medical treatment through the National Health Service.
If you're a non-EU/EEA national studying here for less than six months we recommend that you take out medical insurance before arriving in the UK.
Banking in the UK
Banking in the UK
Lots of UK banks offer accounts for international students, but only for those who are studying here for longer than a six month period. Accounts can sometimes take a while to set up so it is worth making sure that you have access to funds from your home bank account for the first few weeks.
When you visit the bank, make sure you have two types of ID and proof of your student status and evidence of your new address. Once the bank account is set up, you can withdraw cash from cash machines around campus and the city. Be aware that you won't be able to borrow money through an overdraft facility or apply for a credit card.
For students who won't be able to open a bank account in the UK, your money banked at home should be easily accessible. You might wish to do some research before you arrive in order to find out the cheapest way of withdrawing funds as fees vary.
UKCISA has some useful information on banking in the UK.