Psychology Facilities
The School of Psychology provides high-quality Psychology facilities to all our students, researchers, and staff.
Dame Margaret Barbour Building
The Dame Margaret Barbour Building is home to the School of Psychology at Newcastle University. This bespoke facility is the newest addition to the Faculty of Medical Sciences and offers psychology facilities such as:
forensic interviewing suite
nutrition and food preference unit
media and behaviour lab
medical consultation rooms
psychological testing cubicles
As well as having great access to University facilities like its libraries, student's union and sports centre, the School of Psychology is less than 10 minutes' walk from Newcastle city centre.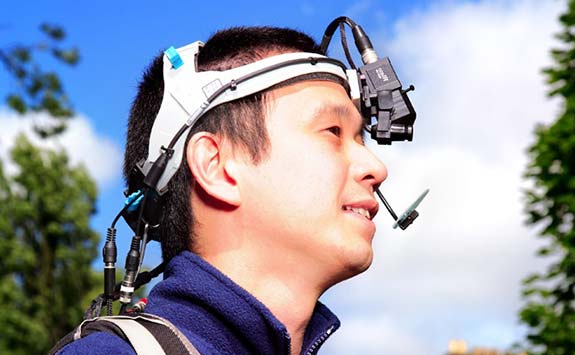 ICT
The University has exceptional computing facilities on campus managed by our IT Service (NUIT). All teaching and learning at Newcastle is supported by CANVAS - our Virtual Learning Environment. Find out more.
Library
Students are free to use any of the library facilities located across the campus. The Faculty of Medical Sciences is served by The Walton Library located on the 5th floor of the Catherine Cookson Building. Facilities include:
single and group study spaces
computers and laptops
print and scan
library resource click and collect
device charging
café and vending
helpdesk
Most psychology journal articles are available online through the electronic journals system. You should get used to using this as soon as possible. It is the quickest way of accessing articles to read.
The library also provides electronic databases to search for articles on a particular topic. We recommend the Web of Knowledge database.