Psychology Research
Our work centres on educating psychologists but is inspired by our ground-breaking research.
Research institutes
There is an extensive range of research in psychology. There are also interdisciplinary areas involving psychology.
Psychology research takes place in academic units or groupings beyond the School. It involves research in other Faculties, the NHS, and elsewhere in Newcastle.
We work with the Faculty of Medical Sciences' three research institutes: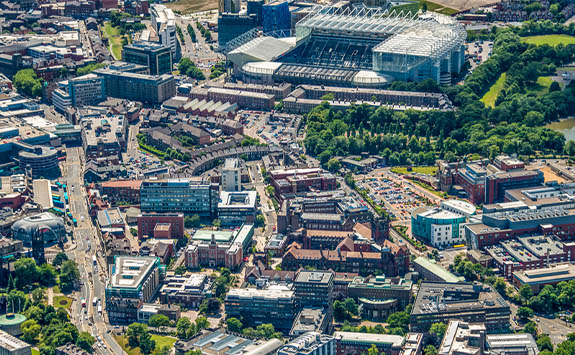 Research themes
The Faculty Psychology research themes represent research focus areas. Themes unite researchers from different disciplines to work together on common topics. Using a 'team science' approach to tackle research challenges. The themes we work most closely with include:
Centre for Research in Linguistics and Language Sciences
Our work also links up with the Centre for Research in Language and Language Sciences. There are research projects in language acquisition and acquired and developmental speech disorders.
A new research grouping in brain and language links Neuroscience, the Centre, and others. For more information, visit the Centre for Research in Linguistics and Language Sciences website.
Interdisciplinary research
We work with the School of Education, Communication, and Language Sciences. Research includes educational psychology (Professor Liz Todd).
Culture Lab links research in computer science, creative arts and others, including psychology research. There are several projects in human-communication interaction there.
Newcastle University Business School has a range of multidisciplinary research centres and projects. These include psychological perspectives on such areas as consumer behaviour and organisational behaviour.