Annual leave and entitlements
You receive a generous annual leave package at Newcastle University, as well as the option to buy additional leave.
Standard annual leave
Our holiday year is 1st October–30th September inclusive, and grades A-E employees get an annual leave entitlement increase after 5 years' service.
All regular colleagues receive eight public holidays and four university discretionary closure days (pro rata for part-time colleagues) in addition to our standard annual leave entitlement:
Grade A - E under 5 years' service = 25 days per annum
Grade A - E over 5 years' service = 27 days per annum
Grade F and above = 30 days per annum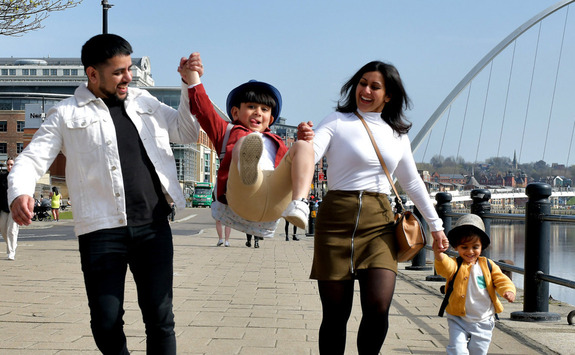 Additional leave
Any colleague, regardless of length of service, can apply to buy up to and including two weeks' additional leave in any one leave year.
Colleagues will have an opportunity to apply for additional leave at two points in the year – before the leave year starts and at halfway through the leave year.
Apply by 1 August for the next leave year – your salary deduction can be taken in one lump sum from your October salary, or in ten monthly instalments starting from October.

Apply by 1 February the current leave year – your salary deduction can be taken in one lump sum from your April salary or in four monthly instalments starting from April.
Part-time colleagues' annual leave entitlement is calculated on a pro-rata basis.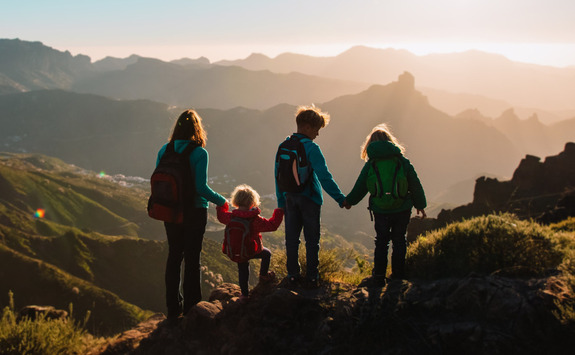 Sabbatical leave
We're a people-focused, world-leading university and employer, and offering sabbatical leave is a fundamental strand of this. Academic colleagues​ can request a period of dedicated time to pursue research initiatives related to education and/or other career development activities, in line with the departmental or university strategy.
Career breaks
We're committed to providing policies and arrangements that promote and support a good work-life balance. We recognise that some colleagues may wish to take an extended break from work for personal reasons, so our career break scheme provides this opportunity.
Unpaid leave
We recognise that there may be times when it's necessary to take a period of unpaid leave. We offer absences of between two weeks and six months to all colleagues, regardless of length of service. Any unpaid leave won't affect your normal annual leave entitlement or any service-related benefits such as additional holidays for years of service.
Family leave
We're a family-friendly employer and are committed to supporting colleagues with parenting and/or caring responsibilities alongside their job. Whether these responsibilities include caring for a child or another dependent, we support our employees and work with them to facilitate a good work-life balance.
Special leave
The University's special leave policy​ includes time off to care for dependents, bereavement, deal with an emergency, attend to public duties (eg jury duty or reserved forces), medical appointments, examinations and exam revision.
Parental leave
Between each of your children's birth and their eighteenth birthday, you're able to take eighteen weeks' unpaid leave. The leave must be taken in blocks of at least one week (unless the child has a disability), with no more than four weeks in any 12-month period. One week will be equivalent to the length of the employee's normal working week.
Premature babies
If your baby is born before 37 weeks gestation (based on your official due date), they'll be classed as premature. If your (or your adopted) baby is born prematurely, you're entitled to compassionate leave on full pay.

For mothers or adopters, this will be for a period equivalent to the time from the date of the baby's birth until the baby's due date. HMRC rules mean that if a baby arrives early, maternity leave must start on the day after the baby's birth. Therefore, Premature Baby Compassionate Leave will be recorded after the end of your Statutory Maternity Pay/Maternity Allowance.
For fathers/partners, you may take up to 2 working weeks of leave at any point from the end of your paternity leave until your child's first birthday. This may be taken in blocks or as individual days and all colleagues, regardless of their maternity, paternity or adoption entitlements, are eligible for premature baby leave.
Adoption leave
If you are adopting as a couple, only one partner can take adoption leave, which is 52 weeks.
Their partner is entitled to maternity or paternity leave and, in certain circumstances, has the option of sharing their partner's adoption leave as Shared Parental Leave.
Colleagues who become parents through surrogacy are entitled to the same arrangements as those who adopt.
Maternity leave
We offer 52 weeks' statutory maternity leave, regardless of length of service. Leave can begin any time from 11 weeks before your expected week of childbirth (EWC) up to the day you give birth. By law, you must take 2 weeks' compulsory leave from work following childbirth.
Regardless of your length of service, we're proud to offer Occupational Maternity Pay (OMP), which is well above the legal minimum. Maternity pay is broken down as follows:
18 weeks' OMP – this is your full basic pay

21 weeks of either

Statutory Maternity Pay (SMP)

or 90% of your Statutory Maternity Pay average weekly earnings (whichever is lower)

the remaining 13 weeks' leave is unpaid
Find out more about eligibility for the Statutory Maternity Pay set by the government.
Stillbirth or neonatal bereavement
We understand that this is a deeply distressing and sad experience. If you suffer a stillbirth (after 24 weeks) or suffer a neonatal bereavement, we will give you your full maternity/paternity pay.

If your baby is hospitalised as a neonatal but not premature, we give you special leave under our leave for dependents policy.
Shared parental
Shared Parental Leave (SPL) enables two people who share the main caring responsibility for a child at the time of birth or placement for adoption to share maternity or adoption leave entitlement. The mother or primary adopter must always take the first 2 weeks of leave, then all or a proportion of the remaining leave can be converted to SPL.
SPL can then be taken by the partner or shared between the mother or primary adopter and the partner. The total amount of maternity or adoption leave and SPL taken by the two people cannot exceed the original entitlement of 52 weeks.
Paternity leave
To be eligible for paternity leave, you must be:
the baby's biological father

the spouse or partner of the mother
You should also have or expect to have responsibility for the upbringing of the child. By requesting this leave, you'll help care for the child or support the child's mother.
We're proud to be one of few universities that offers Occupational Paternity Pay (OPP) regardless of your length of service. We offer four weeks' OPP, and your time off can be taken off from the birth date of your child to eight weeks after your child's birth.