I didn't want a "proper job" and I am proof that it's more than okay if you don't too
15 February 2022
Meet Chloe Hall (BA English Literature, 2012), founder of award-winning digital marketing agency, Bumble and Bloom Media.
Chloe knew that the graduate scheme route wasn't for her when she finished her studies. Instead, she set up Bumble and Bloom Media, which has grown into a multi-award-winning enterprise working with some of the world's biggest brands.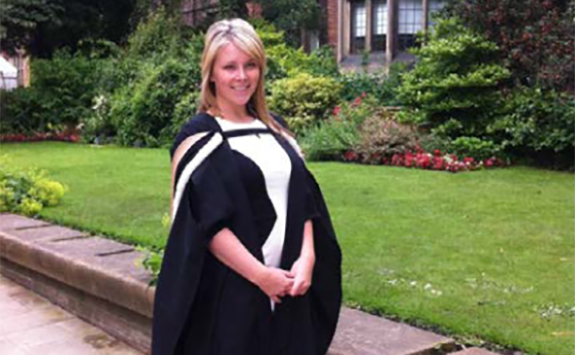 When I graduated with a 2:1 BA Hons in English Literature from Newcastle University in 2012, I knew one thing for sure: I didn't want a "proper job".
It sounds silly, wasteful perhaps considering I had spent three years getting my degree, but it was true. Stories from excited friends applying for graduate roles scattered across the country made me happy for them but deep down I knew that applying for a graduate job wasn't something that would make me happy.
"We have a saying here in the UK that "beggars can't be choosers" and as a new graduate that rang true. I needed a job, but I knew that I needed to find my way in the working world in a way that felt comfortable and would help me thrive."
Immediately after graduating, I started a three month unpaid internship at a lifestyle magazine with the promise of a potential job thereafter. I got the job and I loved it, until I didn't. As with any job, there will be parts you dislike: it could be the location, the people you work with, the building you work within or the culture within the organisation. This will occur no matter where you work and is a normal part of working life the world over.
I decided the time had come for me to move on from this job in late 2014. I had some fantastic experience on my CV as a result and was ready to try something different. One thing I didn't count on was starting my own business. Instinctively, I looked for another "proper job" because I thought that was what I was supposed to do at the age of 23. I wanted to pursue a career in digital marketing, which would combine my love of writing with my passion in marketing and social media. After several interviews at marketing agencies – and successfully getting hired for one role – I couldn't ignore this gut feeling that I had ideas of my own that I wanted to push to the forefront. I didn't think they were the best out there, but certainly good enough to honour. So I did.
Almost by accident, I started my own tiny business. Borrowing on my experience of working within the publishing industry I tentatively offered copywriting services to small businesses across the North East. I would write their brochure copy, press releases and website content under the name "Bumble and Bloom Media". Money wasn't predictable, work hours were extremely varied and I worked part time at my local theatre for the first year to support myself but I truly felt on the right path.
"Fast forward to today - as I write this I turn 30 later this month and celebrate seven years in business. I discovered I was born to be self-employed. It is wonderful and difficult in equal measures but I have never regretted my decision."
Over the past seven years I have worked with small local start-ups, some of the world's biggest brands, handled marketing budgets of hundreds of thousands of pounds, travelled to Copenhagen on a trade mission with the British Embassy and Department of International Trade, won awards for my work and bought myself a house. I've guest lectured at Newcastle University and I am writing this today in the spirit of guiding the next generation of graduates.
A lot has changed since I graduated in 2012 with my BA Hons in English Literature. We've had a global pandemic, huge growth in social media users, the number of channels and the way modern marketing works. Yet, my small marketing consultancy carefully adapts and survives to be sustainable and thrive for the clients we serve. I didn't want a "proper job" and I am proof that it's more than okay if you don't either.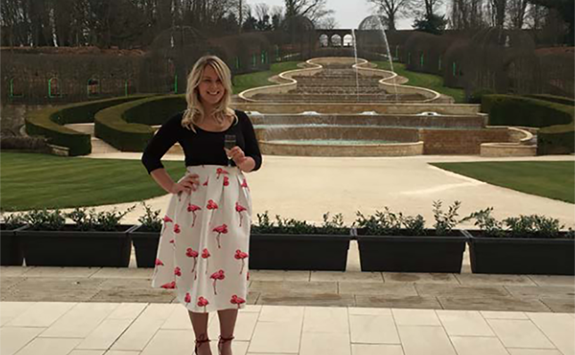 Do you have news to share with our alumni community?
Get in touch and share your latest news and achievements so we can let your fellow Newcastle alumni know!