Study Ageing and Inequalities
Find out about some of the options available at Newcastle University.
Exposure to real life situations
We prepare our graduates to address the inequalities that characterise an ageing society.
Our multi-disciplinary education:
exposes students to the realities of ageing
sensitises students to the subtleties and welfare implications of ageing
engages them in inter-generational learning activities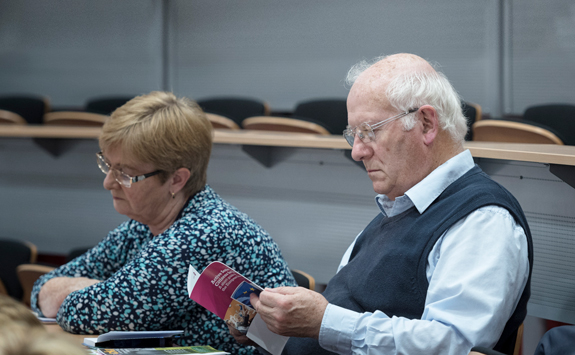 MCH3080: Feminist Approaches to Media Analysis
This module explores:
the ways in which gender and age work together as a double discrimination in relation to media representation
some less stereotypical examples of mediated gendered ageing
MMB8004: Ageing & Health
More information on this module:
The module introduces students to current issues and research in the field of ageing and health. Topics include:


Epidemiology of ageing and age-associated impairment
Mental Health
Physical health
Interactions of chronic diseases, ageing and health, including from an international perspective.
Innovative solutions to impairment, including rehabilitation and the use of assistive technologies.
SEL3395: The Victorian Novel
SEL3395: The Victorian Novel

taught by Dr Jacob Jewusiak
at the school of English Language, Literature and Linguistics
faculty of Humanities and Social Sciences
This module explores:
how the representation of the human lifespan changed in response to the burgeoning modernity of the nineteenth century