Newcastle University Halls past and present
5 September 2022
Uni Halls are where memories are made.
Whether you had the best time and made friends for life or couldn't wait to move out, you're sure to have memories that you'll never forget.
What's changed?
It's fair to say student accommodation has changed considerably over the years...
Initially, Newcastle University student accommodation was segregated for male and females. The first halls for females was Easton Hall and for males Henderson Hall. It wasn't until 1968 when Castle Leazes opened that accommodation at Newcastle University was mixed for the first time, although still separated by floors.
These initial halls were catered and students were expected to wear academic gowns at mealtimes. Richardson Road was the first hall to offer self-catered accommodation when it opened in 1972, resulting in other halls following suit. The only remaining catered accommodation for current students is Castle Leazes.
The luxury of en-suite accommodation emerged in 1992 with the opening of Windsor Terrace. Some existing accommodation, including Henderson Hall, were converted to include en-suites following the popularity of this new accommodation. En-suites are now the norm for most student accommodation.
The University's most recent accommodation development, Park View Student Village, opened in September 2018 and contains 1,261 self-catered en-suite bedrooms in four, six, seven and eight-bedroom flats, as well as 16 single studios across six residential blocks.
Henderson Hall
Henderson Hall opened in 1932 and was named after George Henderson who funded its construction. The Hall originally only accommodated males and had a capacity of 90 students, later to be extended and welcome female students.
Over the years Henderson Hall has been home to some famous faces, including Rowan Atkinson and Bryan Ferry.
Alumni who spent time living there often comment on remembering the staff who worked there, especially Basil Edward Quartermaine Smith who was warden for 24 years (1957-81).
In 1994, Henderson Hall made The Courier headlines when kitchens were closed by the warden, Dr Peter Philips, in an attempt to end the constant food fights that were taking place – long gone were the days of wearing academic gowns to meals!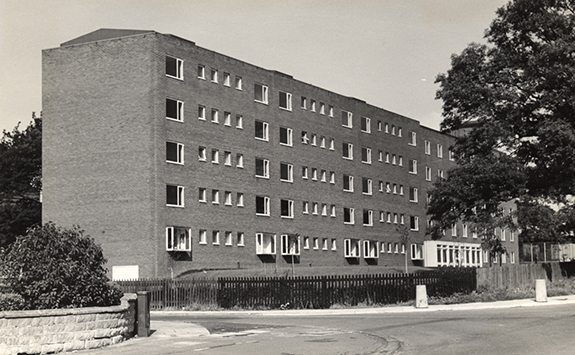 Richardson 'Ricky' Road
When Richardson Road opened back in 1972, the accommodation cost £4 per week. This was the first self-catered option for students and proved to be popular, so much so that the Students' Union had to run a lottery to decide who would be lucky enough to secure a room in the brand-new Ricky Road. If you were really lucky you may even have got a bedroom with seven walls! - as fondly recalled by many alumni.
Richardson Road was closed in June 2016 to undergo a £75.5 million redevelopment project. The halls were demolished and replaced by Park View Student Village (see below for a before and after).
The solid wood furniture and white goods from Richardson Road were made available to the University's charity contacts to sell and to community furniture projects to use to furnish properties. This included the British Heart Foundation who collected almost 1,700 items raising £59,342 and Emmaus who were able to furnish 15 new flats for homeless residents. Approximately 6,500 items were donated in total.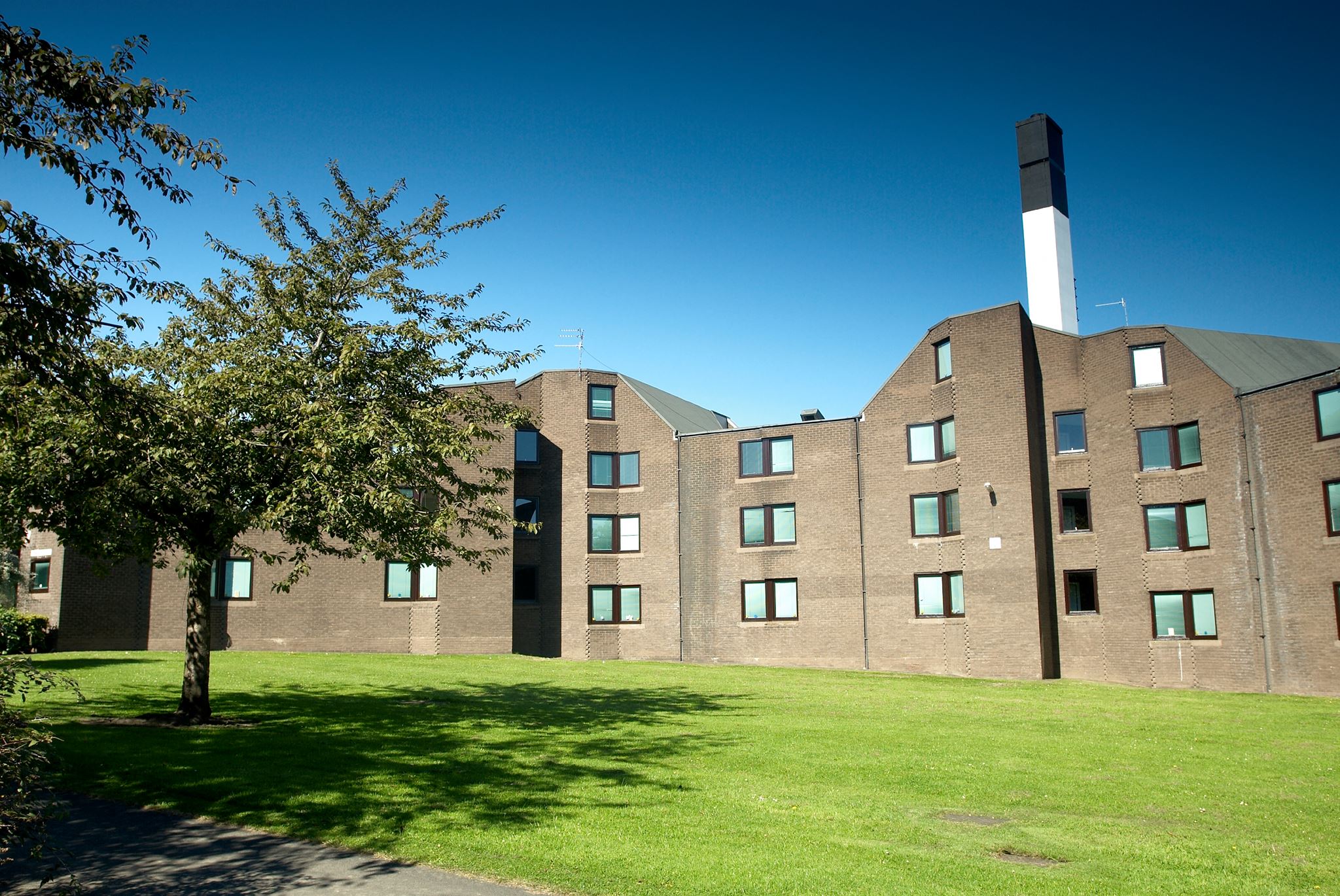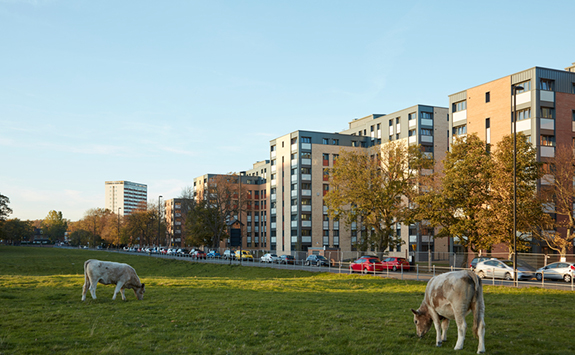 Marris House
The construction of Marris House, whose site had previously served as temporary accommodation for staff, began with an official project opening ceremony on Friday 26th October 1990 with the then Chancellor, Viscount Ridley, and the Vice-Chancellor, Laurence Martin, in attendance.
The 126-bed accommodation opened in 1991 and was similar to its neighbouring flats Richardson Road. There were 21 flats, each with six bedrooms.
As well as housing students, Marris House also became the new home for bats following the closure of Richardson Road, when an ecology survey found that the site was an active area. To mitigate any risk to the animals, the University provided 20 bat boxes, 10 large multi-chambered bat boxes on poles, nine bat boxes in crevices of Marris House and two large bat barns.
The accommodation has since undergone a £4 million refurbishment and re-opened in September 2019.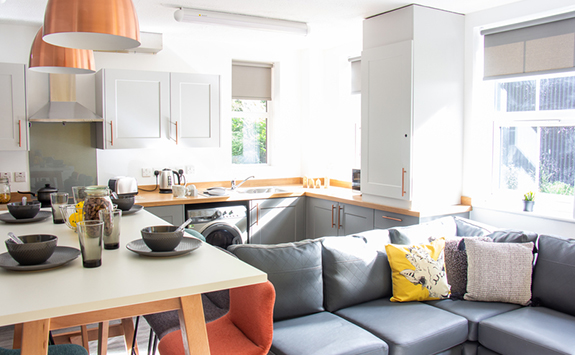 Castle Leazes
Castle Leazes has survived the test of time and the tale about the apparent cow making its way into the paternoster lift lives on with current students.
If you lived in Castle Leazes, you'll be no stranger to dodging cows on Leazes Moor (apart from in 2001 when the foot and mouth disease forced students to take the long route to lectures!) and may recall watching helicopters land. The cows remain on the Moor, but the RVI now has its own helipad.
In addition to Havelock Hall, Eustace Percy Hall and Freemen's Hall, there's now a new kid on the block, Castle Court, which opened in 2010.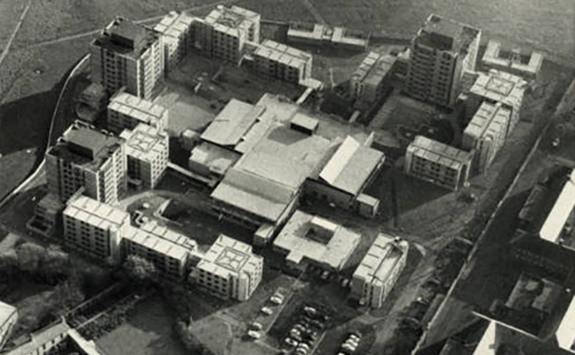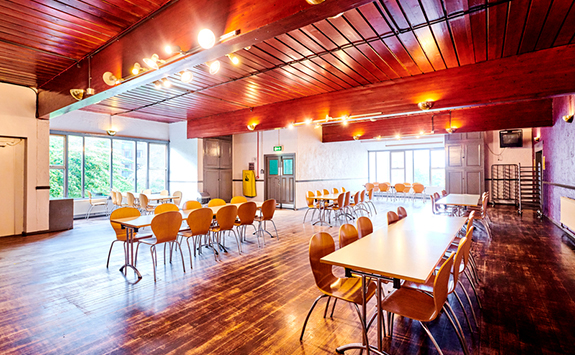 Student accommodation over the years
Watch the video below which takes you through a timeline of Newcastle University's student accommodation, features photographs of accommodation over the years, and includes memories from alumni.
You can take a virtual tour of today's student accommodation by visiting our accommodation web page.
Share your memories
We'd love to hear your memories and see your pictures from your halls of residence, share them with us by emailing advancement@ncl.ac.uk. Please include your name, degree and year of graduation within the email. Please note these memories and pictures may be featured on our social media channels along with your name, degree and year of graduation.
Reunite and reconnect with your flatmates
If you're still in contact with those you spent your time living with at university, why not organise a reunion? Or if you've lost contact with your flatmates but would like to get in touch, we can help you to find a friend and reconnect.