Our Impact
Our research has an impact on fighting the effects of climate change and protecting our environment and society at both a local and a global level.
Working at local and global levels
Impact is at the heart of everything we do. Our research helps fight the causes of climate change and environmental degradation in the UK and around the globe. That's in line with our mission to deliver action and generate change on both a local and global level.
We deliver world-class research with social and environmental justice at its core. Our transdisciplinary approach enables us to collaborate better and develop strong partnerships.
We work with local partners. For example, our researchers provide advice to Newcastle's NHS trust, the city council and Northumbria University. Our aim is to ensure everyone benefits from a city that is minimising its impact on our climate.
We also all want a city that is resilient to the effects of climate change. Our research leaders provide advice to 187 governments on climate change adaptation and information to global policy processes on biodiversity. 
Our research informs plans to adapt to climate and environmental change
We have impact on policy and practice by ensuring our research is part of plans to adapt to climate and environmental change. For example, we support the International Union for Conservation of Nature's Species Survival Commission. We do this by hosting its Post-2020 Biodiversity Targets Task Force.
The task force provides information on species changes. This supports the Convention on Biological Diversity's Post-2020 Global Biodiversity Framework.
Our research on flash flooding is the basis of plans to manage rives, drainage and wastewater services across Britain. This is helping the water sector to draw up new policy and practice to increase resilience.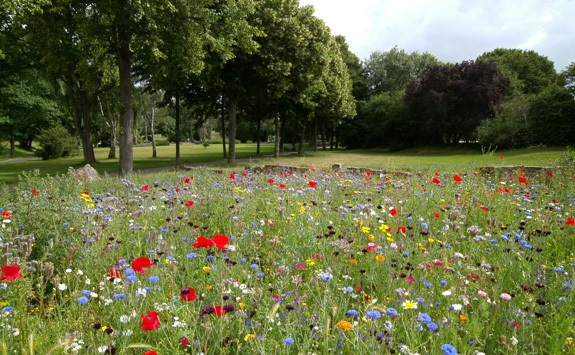 We have commercial impact through our industrial partnerships. Using these, we can show that protecting the environment can be good for businesses.
The Business School works with NETpostive Futures. Together we encourage business leaders to be more sustainable and responsible.
Our experts are part of the Weather Advisory Task Force. It ensures our railways can cope with extreme weather. The insurance sector is using our models of future flood frequency.
These models allow them to check insurance policies against climate risks. The models are also used by UK water companies in plans to help increase our resilience to drought.
We help local communities to engage with climate action
We have societal impact through our education and outreach activities. These aim to teach people about the climate emergency. They also help people to improve their local environment.
For example, the Climate-Emergency-Change exhibition showcased 12 Newcastle University climate-related research projects.
It aimed to provide a focal point for local communities to engage with climate action. Communities are also readily approached to support and be involved in our research activities.
We have impact on working practice, providing help to tackle the climate and environmental crises.
As an example, Britain, Europe, USA, the Caribbean and Australia use our approach to managing invasive alien species. Our methods were also presented to the Convention on Biological Diversity.
Extreme Weather Adaptation Hub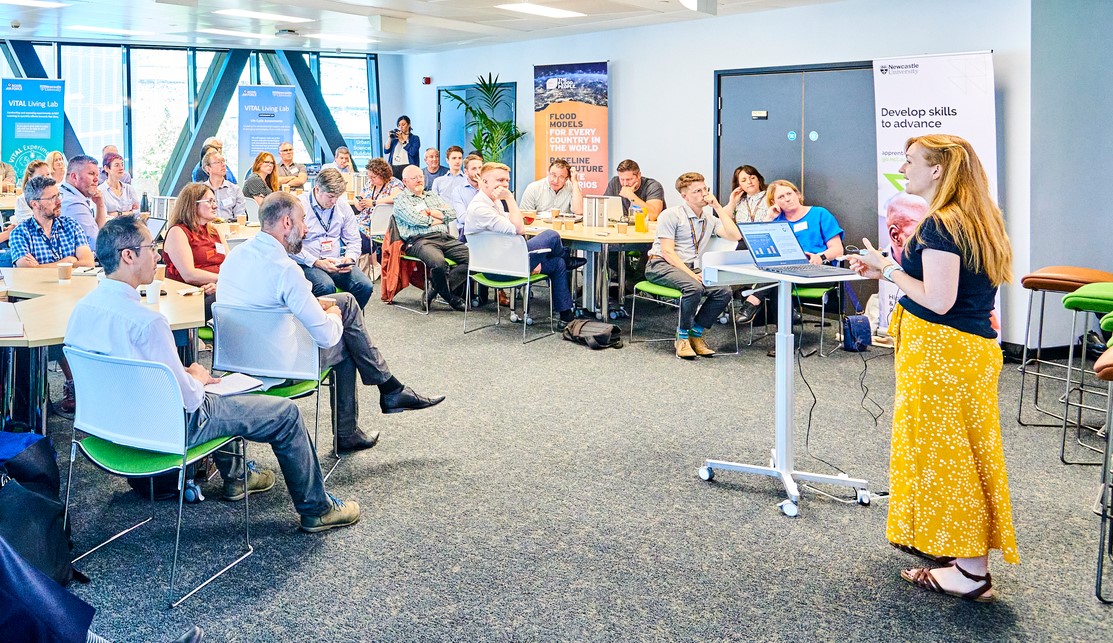 The Hub is a centre of learning and development, helping industry plan and respond to changing extremes in weather driven by climate change. We host a community of practice with workshops and a forum where we can share ideas, we run pilot research projects relevant across sectors on topics including cascading impacts and infrastructure interdependency, and we offer online CPD modules based on our high-quality MSc Teaching.
If you are interested in joining the Hub please contact us via email: ewah@newcastle.ac.uk
You can see the outputs of our last meeting here Extreme Weather Adaptation Hub