Students are at the heart of the Humanities Research Institute's activities. We want to hear your ideas. We want to hear about the topics that you want to explore. We want to know what research questions you wish to address. As part of the faculty-wide mission to sustain a diverse and inclusive research culture, we support and promote research-led teaching. Research-led teaching understands that students are co-researchers, working alongside scholars and partner organisations.
Our Challenge Labs programme aim specifically to create research opportunities for both undergraduate and postgraduate students. They enable students to gain professional experience by developing a wide range of skills in addition to their specific programme of studies.
Our Student Interns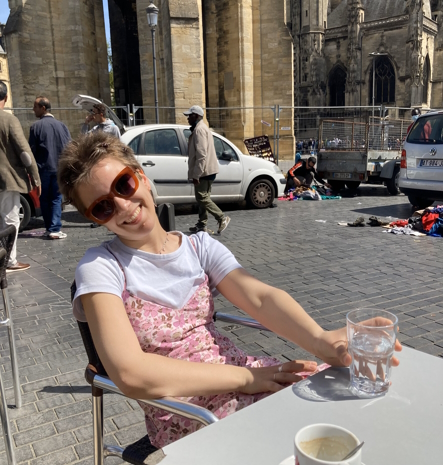 Abbie Silk
Hi there, my name is Abbie, I am in my final year studying History and Politics, and am an intern at the Tyne and Wear Archives researching Jewish Heritage in the North East. The project is looking to digitise archives focusing on the lives of Jewish families in the North East, with a particular focus on the businesses established here. I am working with oral history recordings to track the journeys of these businesses. It has been a wonderful opportunity to learn more about the archival process behind the scenes and have an opportunity to put my university learning into practical use.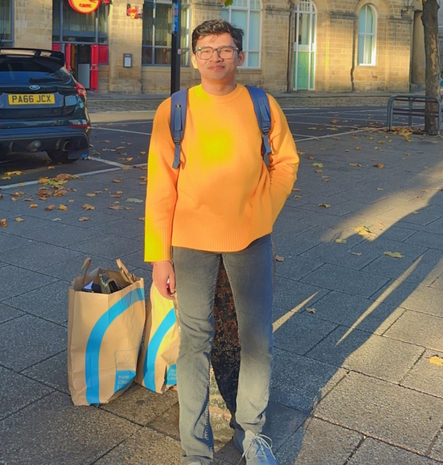 Aniruddha Kamble
Hello Everyone, my name is Aniruddha and I am doing Masters in Global Human Resources Management from Newcastle University. I have started a new internship as a community Engagement Manager, I was so fascinated by this project because it deals with issues of gender identity and gender inequality. It is great opportunity for me to study and work about these critical matters, which will help me to understand more about the in-depth issues about community. I aspire to be a good HR in future and deal with most of the inequality and gender identity problems.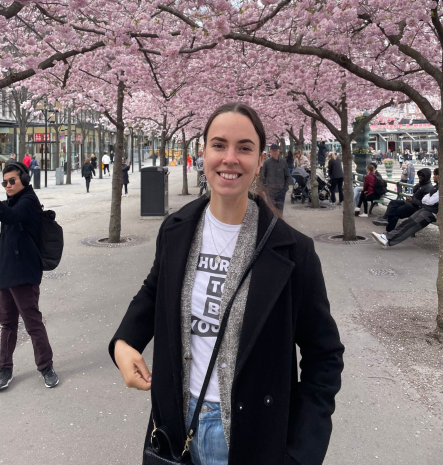 Charlotte Smith
Hi! I'm Charlotte and I am a final year Business Management student. Having recently completed a study abroad semester at Stockholm University, I was able to explore my interests in climate justice through developing my CSR related knowledge, alongside activism demonstrations pioneered by Greta Thunberg. I am continuing to develop my experience in this area with the Decisive Decade internship over the summer.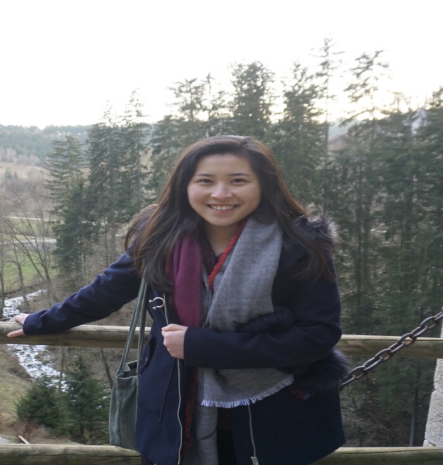 Chloe Tamlokyee
Chloe is a newly-graduated psychology student from Newcastle University and is working on the 'Reading during covid' project as a data analyst and researcher.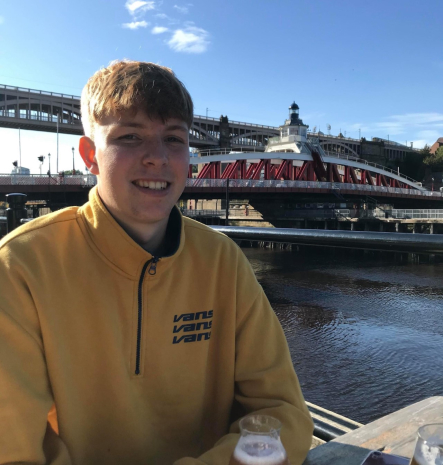 Daniel Walters
"Hi, my name is Dan and I am public history MA student, with a particular interest in the intersection between oral history, labour history and the history of migration. Throughout summer 2022 I will be working as a research intern for the Newcastle Environment History Project titled 'In/Sanitary Newcastle,' examining the environmental history of Tyneside, specifically those towns south of the river. I am really enjoying my time in the archives, it Is the perfect opportunity to develop my skills as a historian, and I am looking forward to developing outputs for the project, which will further my portfolio as a public historian."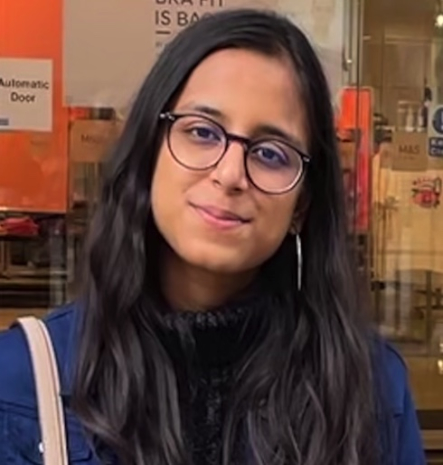 Disha Gulati
Working with the Humanities Research Institute team as an Intern was a unique experience for me. The tasks assigned allowed me to enhance my existing skill set as well as acquire new ones. The team was extremely supportive and receptive to new ideas. The internship also helped my improve my communication abilities and gain more confidence by giving me a chance to interact with the senior faculty members of Newcastle University. Overall, it was an enriching work opportunity for me, and I would be delighted to work with the team again in future.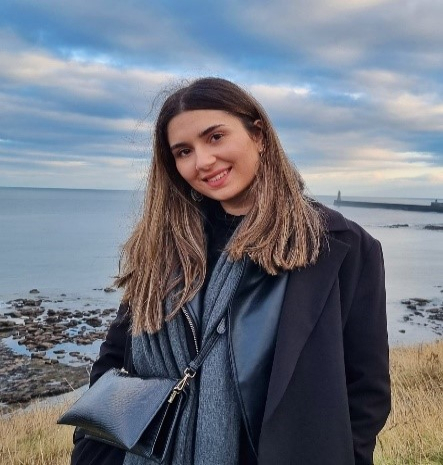 Elina Iosifidou
Hello everyone, my name is Elina and I am going into my third year of law. I was particularly interested in this internship because it deals with critical issues of intergenerational matters, being focused on something so urgent as climate change. It is a great opportunity to get deeper into such critical matters, to not only expand my knowledge but also to be able to communicate such issues with like-minded people and the wider community.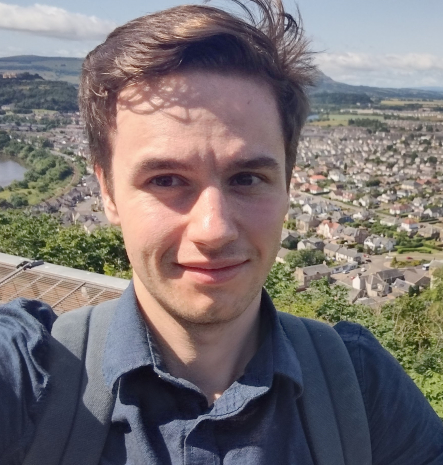 Henri Riby
Hi, I'm Henri, a recently graduated Politics student and I am continuing my studies at Newcastle through the Politics (Research) MA. Asides from my studies I work as a digital design intern here at NUHRI (designing these cards you're currently engaging with) and engaging with the Intergenerational Justice and Equity challenge lab as part of the Decisive Decade project.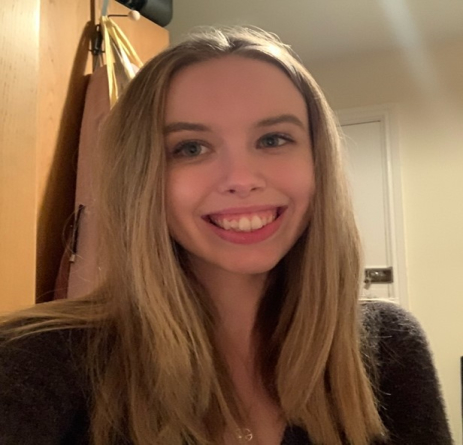 Leah Knights
I'm Leah and I'm an English Literature student at the university, with a particular interest in literary culture and the publishing industry. I am working as a research intern for a project which seeks to investigate the reading culture of Newcastle and its surrounding areas, mapping the reading groups that are available. Ultimately, the research aims to pull together different reading communities and establish Newcastle as a City of Literature.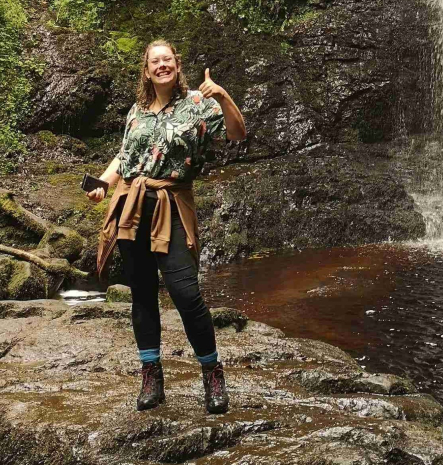 Lotte Dijkstra
Lotte Dijkstra is a PGR by creative practice in the School of Architecture, Planning and Landscape, and works as a research intern for the pending Memories Studies Association Conference in July 2023. Her research focuses on how urban forest places are remembered, shared and appreciated, exploring how a sense of intersectional belonging contributes to increasing equitable access to urban forest qualities. She engages participants in storytelling workshops to unearth so-called 'place-based narratives', producing creative work that will culminate in a series of co-produced illustrated urban forest stories.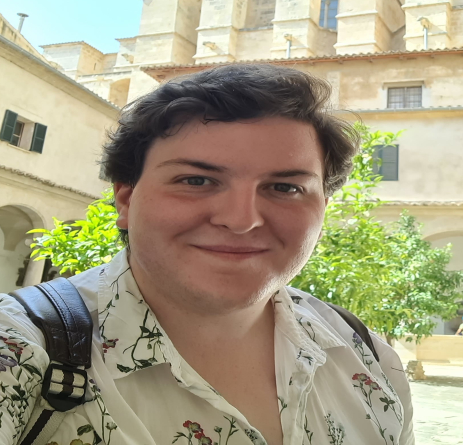 Luke Grainge
Hello, my name is Luke and I am just about to finish my master's degree in history. Summer 2022 I will be a research intern for the Newcastle Environmental History Project. I am thoroughly enjoying my research in the Tyne and Wear Archives, my research involves looking at the health, development and sanitation of north Tyneside. This internship is giving me the opportunity to develop further my research skills and study the history of the North East, for which I am very grateful.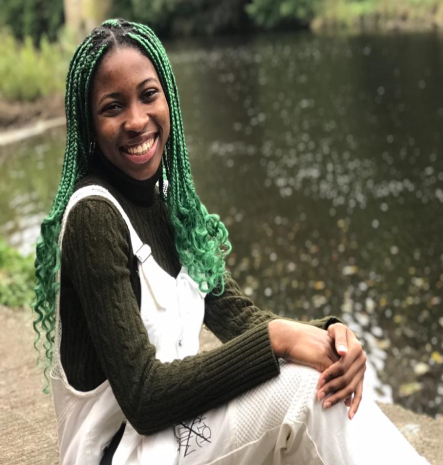 Marian Momoh
Hi, I'm Marian and I'm a recent biomedical sciences graduate. This summer I've had the pleasure of working on the 'Reading during the Pandemic' project which is exploring people's relationships with reading and literary culture during the pandemic. As someone fascinated with learning more about others and their experiences, this project provided me with the opportunity to delve into reading practices and the impact the pandemic had on the way we interacted with the literature.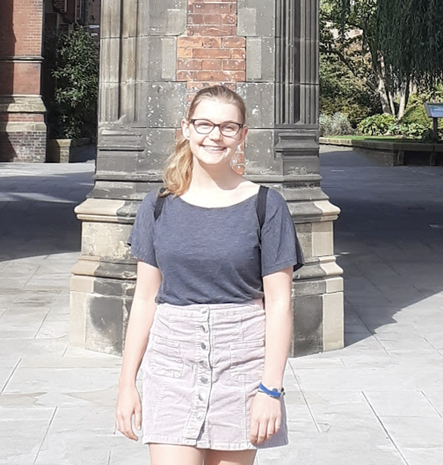 Phoebe Pugh
Phoebe Pugh is a Museum Studies Postgraduate Student with a background in History. Previously she has held roles at University art museums in the United States and has enjoyed exploring the impact of cultural venues further while living in the UK. Phoebe holds a position as a Jewish history research intern at Tyne and Wear Archives and Museums and has been focusing on the presence of Jewish owned businesses in the North East of England.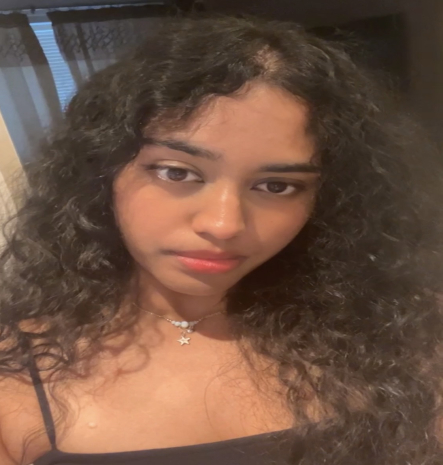 Rachael Karan
Hello! I'm Rachael and I'm currently going into my second year of studying law. I have a firm interest in global issues and the ethical and legal implications that come with it. Therefore, I was interested in the 'Intergenerational Justice and Equity' research internship, as it would allow me to dive in further and understand the different perspectives revolving intergenerational-related matters.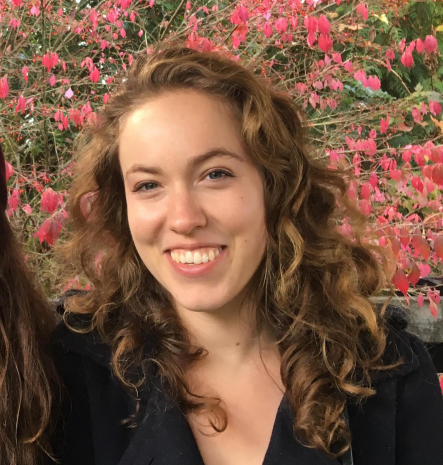 Rachel Pearson
Hello, my name is Rachel and I am preparing to finish my master's degree in archaeology. Over the summer I will be interning for the Newcastle Environmental History Project. I had the pleasure of visiting the Tyne & Wear Archives for one of my modules last semester and am so excited to continue exploring their holdings for the purpose of this project. In addition, the skills I learn through this internship will be incredibly useful as I transition into the professional sphere as a trainee archaeological consultant at a local commercial company.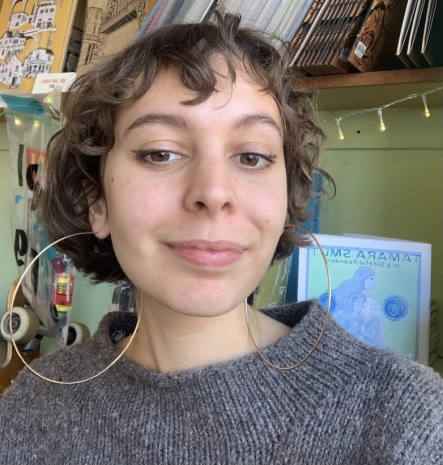 Seren Hamer
Hello, my name is Seren and I'm a Fine Art undergraduate. This summer I'm a research intern for the Newcastle Environmental History Project. I'm so grateful for this opportunity to explore the amazing Tyne and Wear archives. The In/Sanitary Newcastle project is a perfect chance for me to develop and gain new skills while researching subjects relevant to my art practice. As an artist and I am interested in describing the intersections of art and literary archives, family heritage, feminist and female-lead archives and ecofeminism.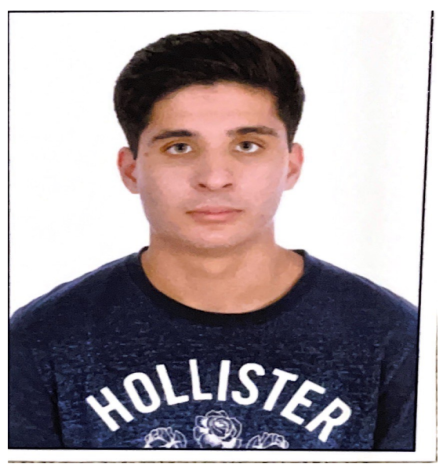 Taimur Tareen
Hi, my name is Taimur Tareen I am from Pakistan and currently studying law at Newcastle University. Having participated in several community service and environmental projects such as lake restoration efforts in Islamabad, providing learning tools and building schools for underprivileged children in Kenya and Sri Lanka I have seen firsthand some of the issues we face globally. I aspire to be a lawyer that can make a difference in these global issues such as climate change and intergenerational justice. This internship will give me the perfect platform to do just that.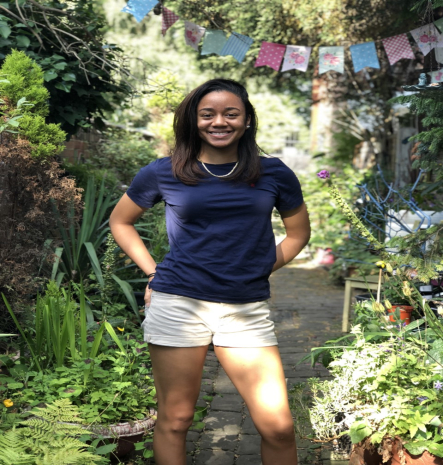 Tiana Stewart
Tiana Stewart is a postgraduate student from Maryland, USA. She recently graduated with her BA in Global Studies, specializing in Social Entrepreneurship, and holding a minor in Spanish. Presently, she is studying in the International Politics (Globalization, Poverty and Development) MA program. Tiana is passionate about enhancing intercultural competency, assessing global issues, and analyzing international relations. She currently plays on the Women's Basketball 1st team here at Newcastle and in her free time loves to read and travel.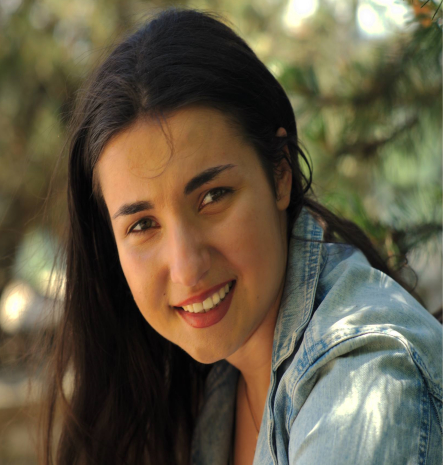 Viktoriia Hamaiunova
"Viktoriia Hamaiunova is PhD law student who is working on human rights, mediation and legal culture issues. She is making research about potential risks of violation of Article 6 of the ECHR in connection with the integration of mediation into the judicial system. She eager to have an experience develop innovative, interdisciplinary approaches and participate in the discussion of the philosophical aspects of justice."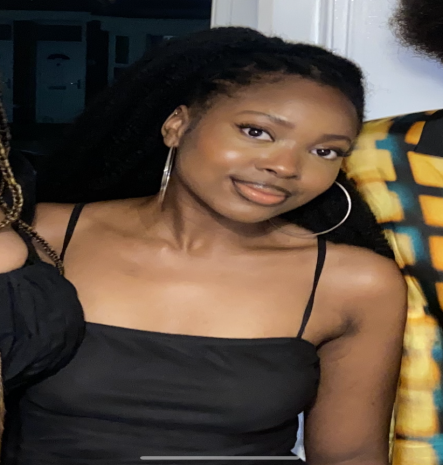 Zoe Mafa
I'm a third year Environmental Science student with a keen interest in political ecology, sustainability, and intergenerational justice. I hope that this amazing opportunity will equip me with new skills and experiences that I can carry on into my future career!
Faculty of Humanities and Social Sciences