Unsettling Methods: Beyond Extractivism
A series in collaboration with the International Coalition of Sites of Conscience.
The HaSS Faculty Research Institutes and the cross-institutional Methods Hub are delighted to announce a five-part series of experimental drop-in sessions/workshops that will be co-hosted with Newcastle University's spotlight partner, the International Coalition of Sites of Conscience (ICSC).
The series has been designed as a five-part 'training' series on engaged, community-led(based) methods, based on reflection and knowledge exchange between the International Coalition of Sites of Conscience, participating member sites, Newcastle University staff and students, academic affiliates of the coalition and any interested member of the public.
The series began in April 2022 and will continue into the next academic year.
We are delighted to share the visual minutes from our first two sessions:
Session One: Reflective Practice
Session one opened the series with an open conversation on reflective practice. Participants were invited to reflect and share thoughts on positionality and ways of reaching out to community. It opened up a conversation around the necessary internal reflection that needs to be done before developing partnerships and collaborative projects.
This session was led by Linda Norris and Braden Paynter from the ICSC. The visual minutes that were captured by artist Jenny Capon during the workshop.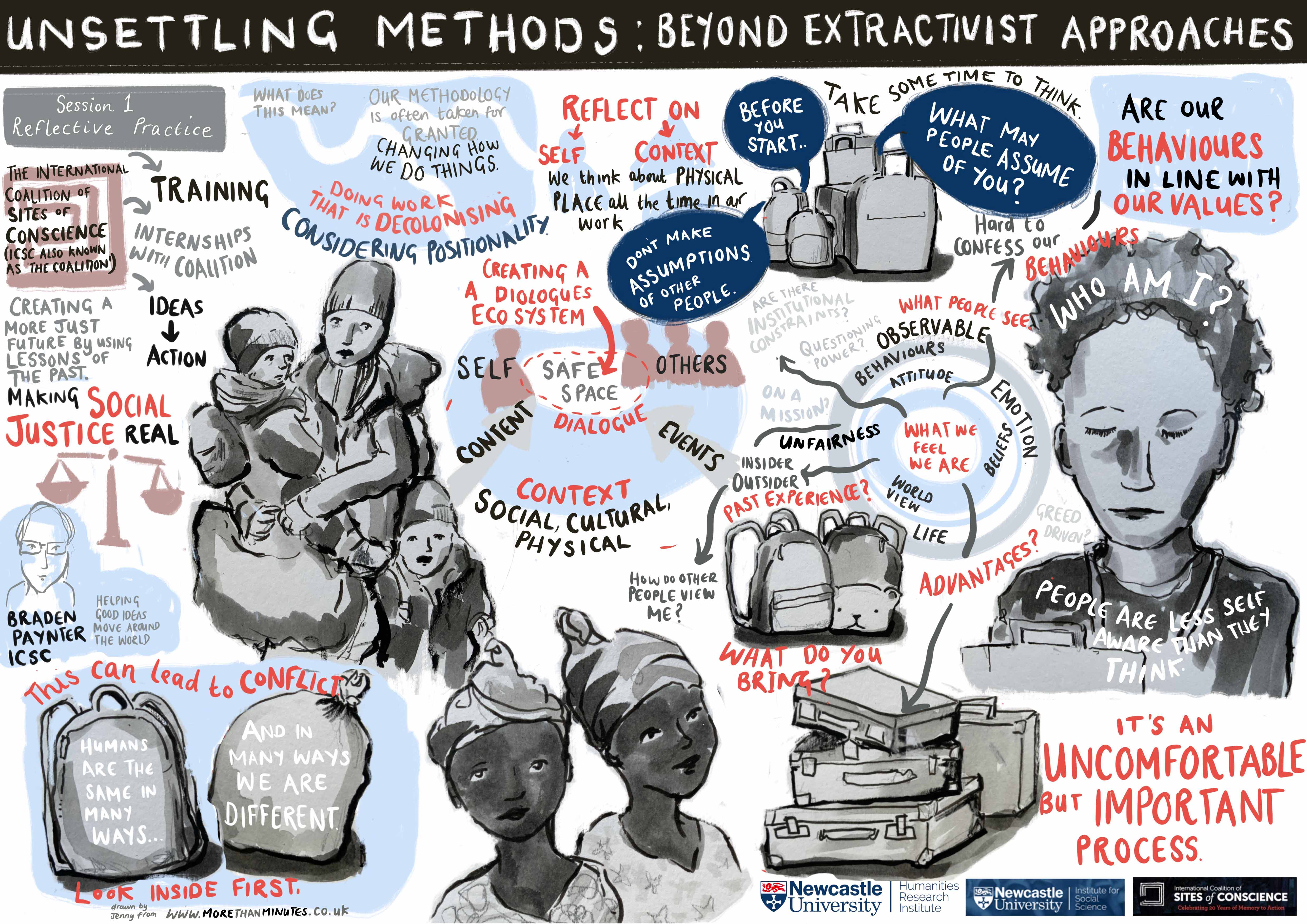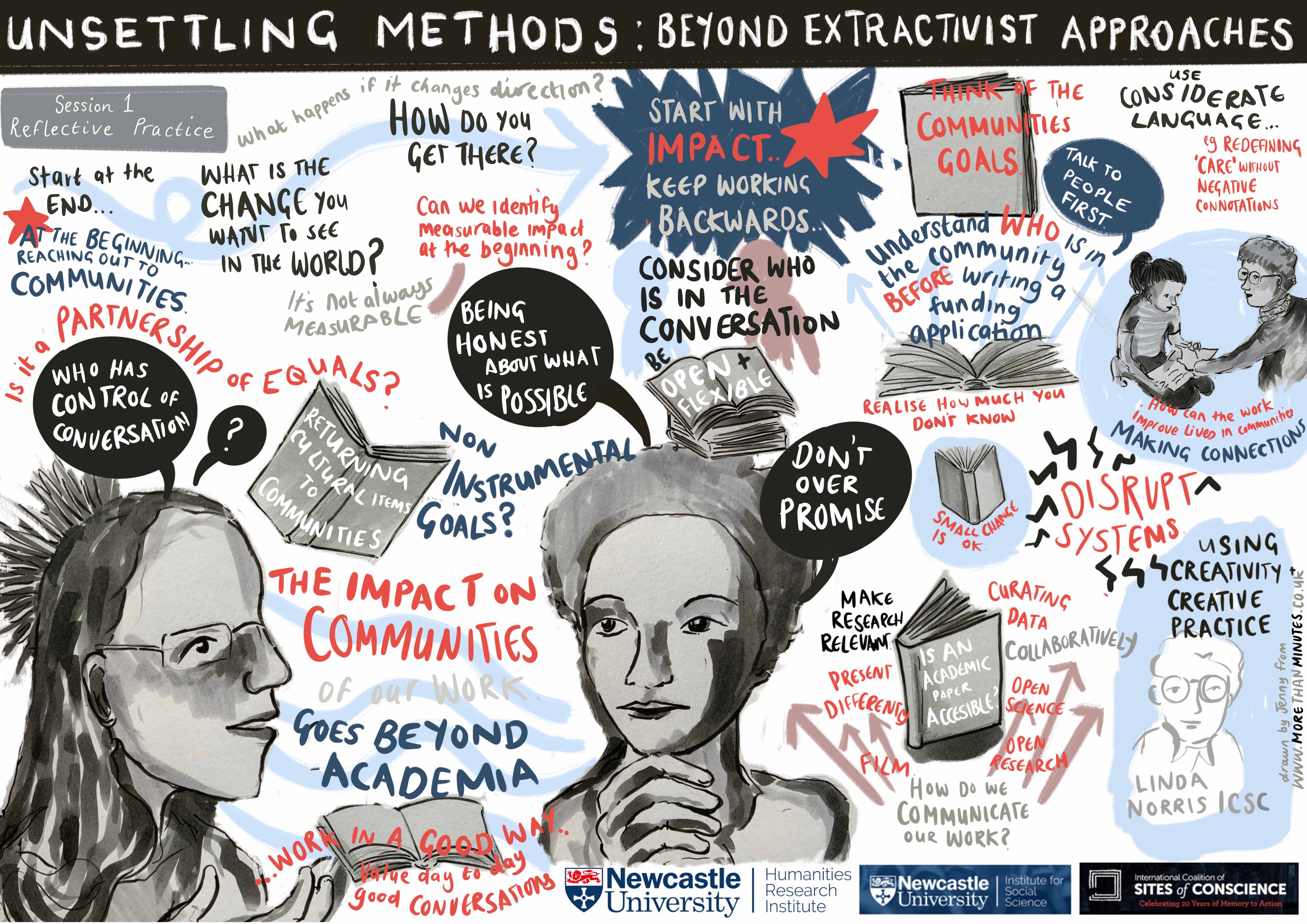 Session Two: Considering Alternative Ways of Constructing Knowledge
The second session in the series considered alternative ways of constructing knowledge. On this occasion, workshop series leaders Linda Norris (ICSC) and Braden Paynter (ICSC) were joined by Denis Ngala from the Manene Cultural Trust in Kenya and Daniel Rebolledo Hernández from Villa Grimaldi in Chile.