Winners announced at Newcastle University's 2023 Alumni Achievement Awards
9 June 2023
We are proud to announce the three Newcastle University graduates who have won at this year's Alumni Achievement Awards.
Newcastle's 250,000-strong alumni community are achieving great things around the world. To honour those who are making an outstanding impact, we run the Alumni Achievement Awards each year. These form part of Newcastle University Students' Union's Celebrating Success Awards.
This year, nine graduates from all corners of the globe were shortlisted in the three categories open to graduates: Alumni Impact, Rising Star and – new for 2023 – Contribution to University Life. Plus, a Law graduate received a special Vice-Chancellor Excellence Award for standing as a beacon of what Newcastle University graduates can achieve.
Read on to meet our winners and highly commended alumni achievers.
Rising Star Award winner: Andrew Jenkins (PhD, 2019)
Our Rising Star category recognises the impact of recent alumni (those who graduated in the last 10 years) in their community or industry.
Andrew's business Kinewell Energy, which was founded while he was studying at Newcastle, is developing and commercialising innovative technologies to accelerate the transition to net-zero.
Recognised by Business Live as one of the 'five most promising North East firms set for success in 2023', Kinewell Energy is now a market-leader in developing cost-optimisation solutions for Offshore Wind and bespoke solutions using advanced mathematical and artificial intelligence techniques, with their software to optimise inter-array cable layouts of offshore wind farms being rolled out across the globe.
Andrew and his team have many active collaborations with Newcastle, Northumbria, Sunderland and Durham Universities to inspire and create opportunities for future generations, supporting the development of highly skilled graduates as well as graduate retention in the North East. At Newcastle, they have supported several Business School MBA projects, co-developed the Geospatial CDT 'Challenge week', and provided nine paid student internship opportunities over the last four years through the Careers Service.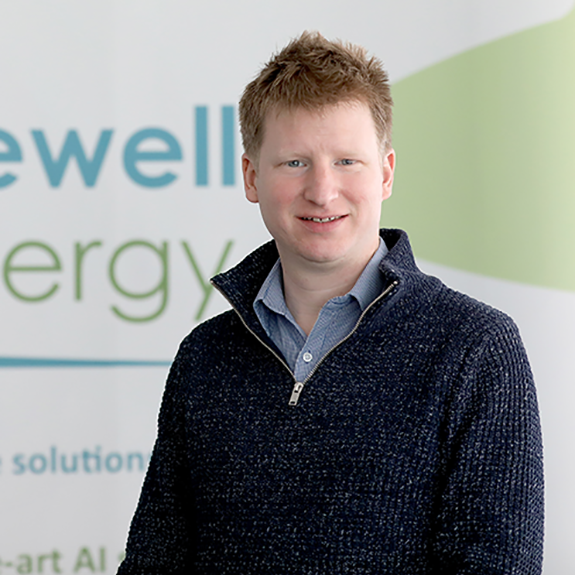 "Newcastle University has real prowess in developing talented people to do wonderful things and contribute to society including many household names, so to be recognised as the institution's Rising Star in their 2023 Alumni Achievement Awards, it is an incredible honour.

"The success of Kinewell Energy is testament to our wonderful team, which also includes other Newcastle University graduates, and the array of business advice, support, and coaching that we have received which started with Newcastle University's Careers Service START UP team. I'm proud to be part of an incredibly strong regional student-founder start-up community developing solutions to accelerate and reduce the cost of the transition to net-zero."

Andrew Jenkins, winner of the 2023 Rising Star award
Highly commended in the Rising Star category
Chima Amadi (MSc Global Public Health, 2021)
Chima is a pharmacist and entrepreneur in Nigeria who is supporting the global community to recover from the COVID-19 pandemic.
Chima helped to develop a digital public health surveillance system that is capable of real-time reporting of COVID-19 cases in rural communities across sub-Saharan Africa. This solution was adopted by the World Health Organisation (WHO) in the Afro region.
Now, as the world focuses on recovery from the pandemic, Chima is leading a team of 100+ ministers of health around the world to influence policies and advocate for an increased role for pharmacists in public health responses. He is also delivering training to community pharmacists in Nigeria to improve their supply chain management and advising pharmacists around the world on how best to consider climate change in healthcare delivery.
Thomas Hopkin (PhD, 2022)
Tom is the co-founder of The Lubber Fiend in Newcastle, which opened in May 2022 with the help of the University's START UP team. The Lubber Fiend provides an affordable, supportive environment for new and experienced artists and encourages a healthy and experimental creative community.
A music venue and community space operated in the spirit of DIY music and culture, The Lubber Fiend offers a variety of opportunities and initiatives including regular open call nights for new artists, musicians and performers. It also attracts tourism from outside the region to the Newcastle, making a broad social, cultural and economic impact in the North East.
As well as supporting communities, culture and the economy within the region and beyond (for example, The Lubber Fiend is a drop-off for the West End Foodbank), the venue is creating jobs and voluntary opportunities. They currently employ ten people, have a team of volunteers and offer free training and practice time for people to learn how to use professional music and live broadcast equipment.
Professor Beena Koshy (MD, 2015)
Beena is a developmental paediatrician, with a passion to set standards for clinical service and research in childhood development and disability in India.
She currently holds the India-Alliance DBT-Wellcome Trust Intermediate Clinical and Public Health Fellowship and has more than 60 publications and 1000 citations, with her research primarily focusing on early childhood experiences and cognition, and autism spectrum disorder. In her role at Christian Medical College Vellore, she leads international collaborative research in these areas with institutions including the Gates Foundation and the Universities of Melbourne (Australia) and Virginia (USA).
In January 2023, Beena was named one of 75 Indian Achievers as part of the British Council's 75-year anniversary celebrations of Indian independence. These honours celebrated researchers and educators whose ground-breaking work pushes the boundaries of human knowledge and technology and advances excellence in - and access to – education.
Alumni Impact Award winner: Dionissios (Dennis) Assanis (BSc Marine Engineering, 1980)
This award recognises alumni who graduated more than 10 years ago who are making a difference in their industry or community, or who are making great strides in inspiring the next generation of students.
Dennis has dedicated his career to higher education and improving access to education for all.
Under his leadership as President, the University of Delaware (UD) has refined and innovated accessible programming options to support people formerly excluding from college education. This includes additional financial aid models, resources and scholarships. UD has also reformed a former Chrysler auto assembly plant into a 1 million square foot co-working space for 3,000 researchers, students and business owners in the field of science, technology and advanced research.
Dennis is a highly regarded expert in clean energy and power systems and has previously held teaching roles at the State University of New York, the University of Illinois and the University of Michigan. As well as inspiring the future generations of engineers, Dennis also has a hand in influencing national policy and innovation in his role on President Biden's Advisory Council on Science and Technology.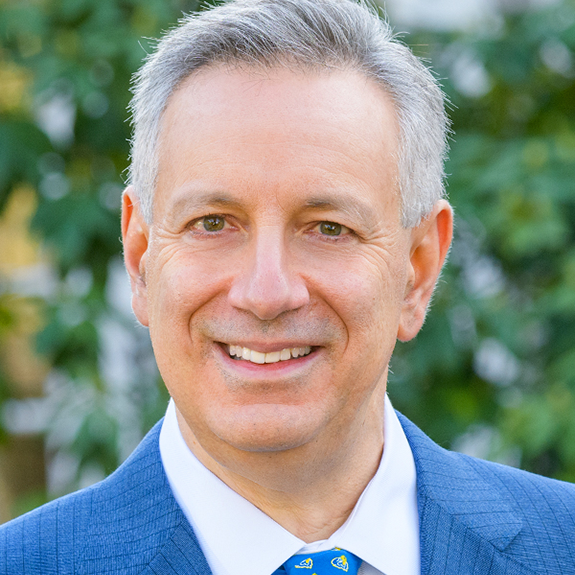 "I am deeply honored by this award from my alma mater…Newcastle University is still very much a part of who I am today. The vibrant culture of this university opened my mind to new ideas, encouraged me to chase new possibilities, and inspired new insight and appreciation for the power of purpose. Throughout the journey of my career, I have always leaned on the education and values that were cultivated during my time at Newcastle to guide the pathway for meaningful impact on the world. For this, I will be forever grateful."

Dennis Assanis, winner of the 2023 Alumni Impact award
Highly commended in the Alumni Impact category
Monju Meah (MSc Strategic Planning and Investment, 2011)
Monju is a committed volunteer and fundraiser, dedicating the past 15 years to fighting poverty and hunger in Newcastle and beyond.
He is a keen supporter of the West End Foodbank in Newcastle and has been a Trustee for the charity for the past year. Through his fundraising efforts, over £300,000 has been raised for the foodbank on the past 5 years. Additionally, the donation platform Monju spearheaded at the charity has empowered other supporters to organise their own fundraising events, raising a further £500,000. For this incredible achievement, Monju was named the Evening Chronicle's Fundraiser of the Year in 2019. He has also supported international aid missions in war-torn countries like Peru and Syria to help reduce poverty.
With the need for foodbanks rising during the cost-of-living crisis, Monju is now turning his attention to opening multiple food pantries across Newcastle upon Tyne to help save hundreds of thousands of pounds in grocery shopping for those in need, with the first of these opening in April 2023.
Contribution to University Life Award winner: Stuart Bailey (BA Hons History, 1985)
This award recognises alumni who are making an outstanding impact on students and the wider Newcastle University community as a volunteer.
Stuart has been an instrumental supporter of Newcastle University students, and Newcastle University Business School students in particular, for many years.
Stuart is Head of Industry, Strategy and Design for Global Payments at Lloyds Banking Group in London, and it is through this position that he provides meaningful experiences to support the future generations of Newcastle graduates. This includes guest lectures and presentations, and mentoring MBA students.
Since 2019, Stuart has sat on the International Advisory Board (IAB) of Newcastle University Business School, offering his expertise to shape the strategic direction of the school. He has also arranged for Lloyds Banking Group to sponsor a business plan competition tied to the Gain a Global Advantage programme, which arranges talks, workshops and networking sessions for Newcastle students with employers.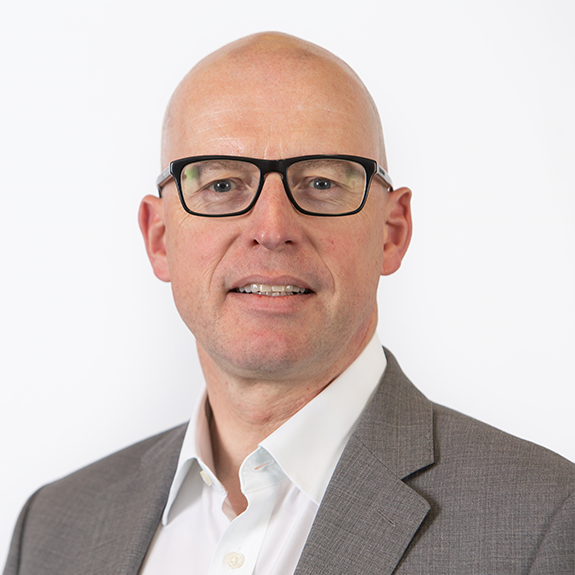 Highly commended in the Contribution to University Life category
Manos Vranakis (MSc Naval Architecture, 2016)
Manos has brought together his fellow Shipping alumni to create a thriving community, offering social and professional development opportunities as the president of Newcastle University Shipping Alumni Society (NUSAS).
Manos has led NUSAS in its aim to foster positive connections between marine engineering and shipping alumni around the world, providing moments of connection virtually during the pandemic and now in person in Athens and London. He has also helped inspire future generations of shipping alumni as a mentor to Newcastle University's student community.
As well as making an impact in the lives of hundreds of fellow Newcastle graduates, from across multiple generations, Manos has made a considerable impression on the wider engineering community in Greece and Cyprus, volunteering his time and expertise to promote positive change.
Peiyan Tracey Wu (BSc Marketing, 2014)
Tracey founded Newcastle University's China Alumni Association (NUCAA) in 2015. Today it is a national non-profit, social organisation with strongholds in Beijing, Shanghai, Shenzhen, Guangzhou, Nanjing, Hangzhou, Wuhan, Fujian, Anhui, Chengdu&Chongqing, Tianjin, Shanxi and 15 other prefecture-level cities across the country.
Through her tireless dedication and commitment to her alumni community, Tracey has supported thousands of fellow graduates, current students and prospective students to feel a connection with Newcastle University, wherever they are in the world.
Activities organised by Tracey and her team of volunteers enable Newcastle graduates to reconnect with each other, take positive strides in their career journey and give back to the local community. Recent events include social networking events, career fairs, sports and volunteering at a COVID-19 testing centre.
The Vice-Chancellor & President's Award for Excellence

: Phil Beahon (LLB Law, 2014)

This year, a member of our alumni community was awarded The Vice-Chancellor & President's Award for Excellence - only the third time this commendation has been awarded!

This award is given in recognition of an individual who is showing outstanding success and excellence in their given field. Going above and beyond the bounds and remits of the Alumni Achievement Awards, recipients are conducting cutting edge research, changing lives through their work, being a global leader in their industry and standing as a beacon of what Newcastle Graduates can achieve. Those students and alumni who receive this award are truly inspirational.
Phil Beahon is the co-founder of premium sportswear brand Castore, a business he started with his brother Tom with support from Newcastle University's START UP team.
The company has experienced stratospheric growth since it launched with support from the University's business accelerator programme START UP Founderships. In addition to a growing online and high street presence - including two stores in Newcastle - Castore partners with world-class athletes, sports teams and brands including Andy Murray, Newcastle United FC, England Cricket, McLaren, Rangers FC, Oracle Red Bull Racing and Reiss (to name a few).
Castore has four distribution centres globally including a new 150,000 sq. ft automated distribution centre in the North West, which features advanced technology to boost the brand's continued growth and has generated 150 new jobs. Sold in more than 50 countries, the company employs over 700 people in the UK and Europe and has been valued at over £750m.
With a passion for innovation to support every individual to optimise their athletic performance, Castore's philosophy is "Better Never Stops" and both co-founders are the embodiment of that; driving rapid expansion in a fiercely competitive market. It is their uncompromising vision that has established Castore as a leading British sportswear brand and both founders as influential voices. In under 7 years they have achieved scale on a level that is nothing short of remarkable and with major investors onside and 8 championship-winning ambassadors including Andy Murray, they're only just getting started.