Cost of Living Support and Resources
Find out about the support and resources available that may help you with the rising cost of living.
We've created this hub to bring together the financial and wellbeing support that is currently available at Newcastle University to help you with the rising cost of living.
The package of support available to students at all stages has been increased this year to over £1.7 million which includes an increase in student financial support, participation bursaries through the Students' Union and additional jobs for students through Jobs On Campus. Additionally, the Students' Union have launched a free Pantry and an on campus laundry facility in University accommodation is now available to all students.
This is a working list that will continue to be updated as new initiatives from the Cost of Living working group are introduced so please keep checking back.
Please also visit the Newcastle University Students' Union's Cost of Living Crisis Hub.
Financial Support
All students can meet with a Student Finance Adviser who can provide professional and impartial advice, individual and tailored one-to-one appointments and information about bursaries, scholarships and other funding schemes.
Email student.fin-supp@ncl.ac.uk with your enquiry or book an appointment online directly.
The Participation Bursary aims to remove financial barriers which prevent students from accessing the activities we offer by helping cover some of the costs of getting involved. The Participation Bursary, when open, is available to eligible students who can receive up to £280 per academic year and can only apply once each academic year. The applications that are received are judged on a case-by-case basis with the eligibility criteria based on the guidance from Newcastle University's Access and Participation Plan.

In 2022-23, Newcastle Students' Union awarded a total of £138,484 in Participation Bursaries to 695 students. For 2023-24, you can now complete an interest form and a member of the team will be in contact with you regarding making an application.
Open to undergraduate, postgraduate taught and postgraduate research students who do not have access to a suitable device and / or internet connection where they are experiencing financial difficulties and cannot access support through other IT provision provided by the University.
There are many external bodies and educational trusts with funds available for students. Please note that eligibility, the application process and the value of awards varies enormously between organisations.
If you run out money and can't cover your living costs, the Student Finance Team may be able to provide a short-term, interest free, emergency loan.
Provided by the University to give discretionary financial assistance to UK students to help them participate in Higher Education. The assessment process involves identifying students who have particular financial needs or who are in unexpected financial difficulty.
Check out our myth buster to find out more about the fund, the application process and the support available.
Provided on a discretionary basis by the University to help International and non-UK EU students in financial hardship. The Fund assists students in serious and unexpected financial difficulties due to circumstances beyond their control, by providing short-term loans or awards.
Catering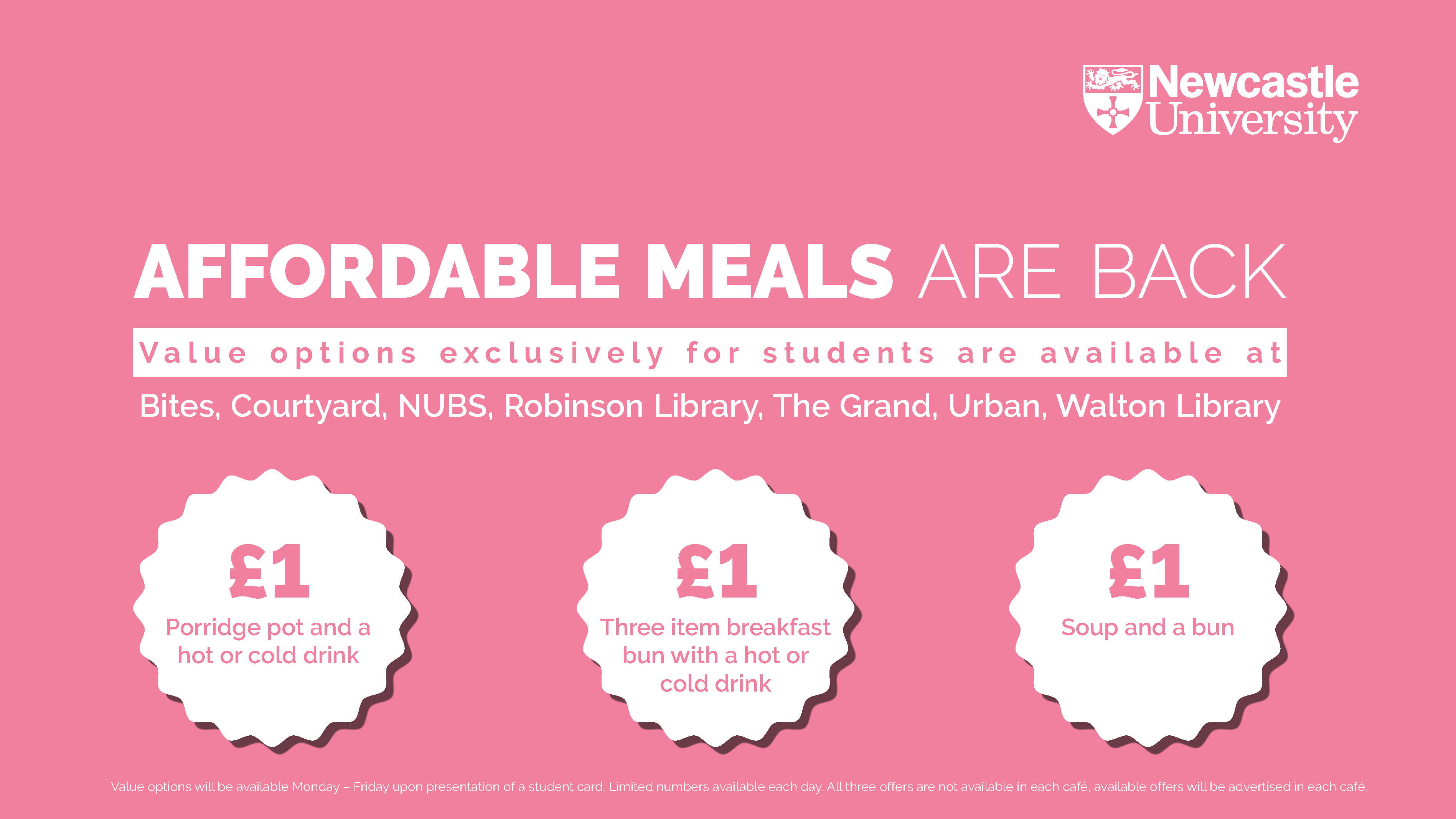 Affordable Meals are back!
Value options are available exclusively for all students at a range of cafes on campus, including Bites, Courtyard, NUBS Café, Robinson Library, The Grand, Urban, Walton Library.
The options available include:
£1 porridge pot with a hot or cold drink
£1 three item breakfast bun with a hot or cold drink
£1 soup and a bun


| | | | | | | | |
| --- | --- | --- | --- | --- | --- | --- | --- |
| Offer | Courtyard | Bites | Robinson Library | Urban | NUBS | The Grand | Walton Library |
| Porridge | X | X | X | X | X | X | X |
| Breakfast Bun | X | | | | | | |
| Soup & Bun | X | X | X | X | X | | |
Value options will be available Monday – Friday upon presentation of a student card. Limited numbers available each day. All three offers are not available in each café, available offers will be advertised in each café.
Resources
The free Pantry can be accessed by all students to take what you need (you do not need to consult with anyone). You can find the new Student Pantry inside the Students' Union (Ground Floor, next to the Welfare & Advice Hub).
Grace and Green sustainable period products are available in baskets at various locations on campus for all students, with more locations to be added soon!
All students can use the laundry facilities at Kensington Terrace accommodation between 09:00 and 17:00, Monday to Friday at a subsidised cost of £1.10 a wash, £1.10 a dry and £2.20 for a wash and dry.
Click 'Find out more' on the webpage for advice about a range of topics for all students from Banking & Credit to Living Costs.
Undergraduate students can join the money management course in Canvas to find out about making the most of your money at uni.
Advice
As members of NASMA (National Association of Student Money Advisers), our Students' Union Advice Centre can provide support and guidance to all students on a range of financial issues and queries, including assisting students requiring hardship money from the Student Financial Support Fund.
Supporting all students within University-owned and managed partnership accommodation through a free organised events programme and free interactive ResLife 'Hacks' on topics such as finances and budgeting.
Navigating finances as a student with our Student Content Creators & Lowes Financial
Join Student Content Creators, Diya and Emma, as they meet Michael Dodds, a Newcastle University graduate, and Helen Grieves, both from Lowes Financial, to discuss navigating finances as a student!
Utilities/Energy
Advice from the Student Advice Centre about utilities and energy
Water UK has confirmed Water bills in England and Wales are set to rise from April by the largest amount for 20 years. An average household will see a rise of about £31 to £448 a year (equivalent to around 60p more each week).
If you are struggling, it might be cheaper to switch to a water meter. However, once installed this cannot be reversed so ALWAYS check your tenancy agreement clauses and get permission from your landlord first.
Your water company might also have hardship funds or agree to repayment plans if you are unable to pay, get in contact with your provider to see what support is available.
Money Boiler Saving Challenge
You could save money on your heating bills by making one small change to your boiler. Take a look at our recent article about turning down your flow temperature to save money.
If you need further guidance or advice on the Cost of Living or budgeting, please book into the Student Advice Centre via our online booking form.
Transport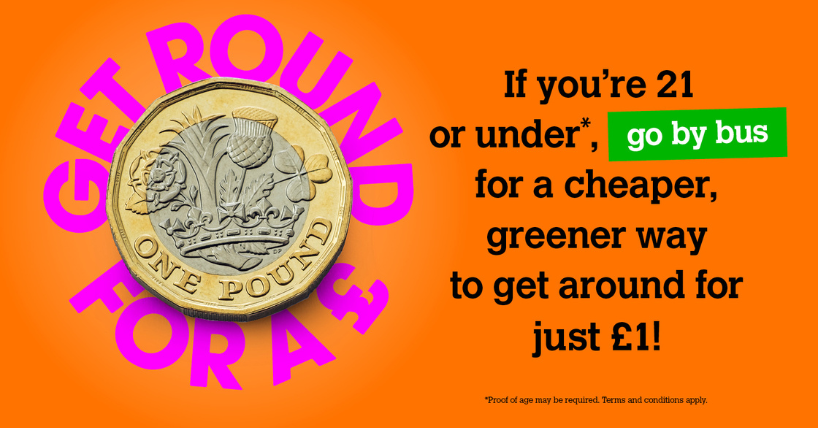 If you're 21 or under, you can now go by bus for just £1 or less in the Tyne and Wear, Durham County Council and Northumberland County Council areas. A valid form of ID must be presented.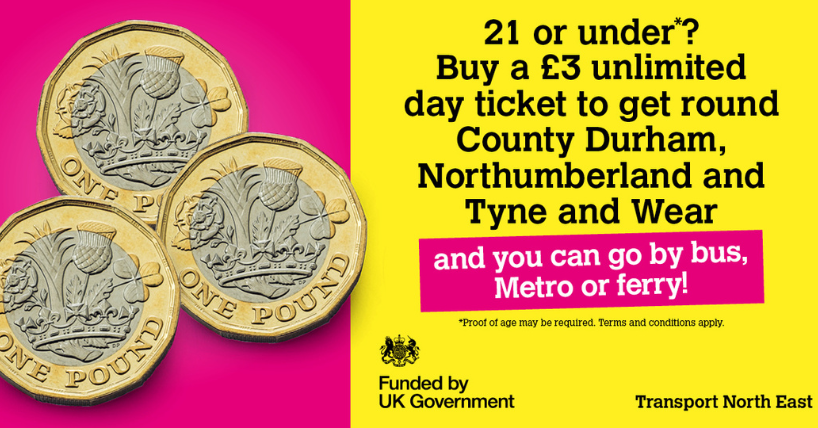 If you're 21 or under, you can also buy an unlimted £3 day ticket to get around Tyne and Wear, Durham County Council and Northumberland County Council areas by bus, Metro or ferry. A valid form of ID must be presented. Find out more at Transport North East.
Until 31 October 2023, several bus companies have introduced a £2 fare cap on single tickets. For students who occasionally travel by bus, visit the Government website to see the bus routes included in the £2 fare cap.
The Student Metro Season Ticket is available for all students to use in three different zones all day and is the most cost effective method for students who travel on the metro regularly. You can choose an annual ticket or a four weekly one. You need to apply for a FREE Season Tickets Pop card and then renew your ticket online or at any Metro station ticket machine.
Wellbeing Support
Our Students' Union's Welfare and Support Centre is a space for all students to access support, resources, and information you might need to support your wellbeing, welfare, & safety whilst you study.
A free-to-download app for all students where you can talk with other students from around the world if you're struggling and worried about your mental health.
The iNCLude self help app is designed for all students to help take small steps to improve and maintain wellbeing.
The Student Health and Wellbeing Service provide a wide range of workshops for all students, each one running at different points in the year.
Careers Support
Part-time jobs & paid opportunities
All students can use the Careers Service to search for jobs and internships from employers seeking Newcastle students and graduates. There are also a wide range of paid opportunities available on campus each year, including temporary jobs, paid internships and opportunities within the Careers Service.
All students can apply for funding to support with the costs of attending interviews or work experience, developing a project or initiative or exploring a business idea.
START UP can award between £250 and £3,000 to help you create your own work opportunities and self-employed income*. If you want to start or grow a small business or find freelance work, START UP can support you in everything from selling online to building your brand and more.
*For UK-based opportunities. International students must have the correct visa permissions to be eligible.
All students can access the Careers Service through MyCareer to book a careers appointment, sign up for events and find online support.
Postgraduate Support
Funding for

Masters students

comes from a variety of sources. The funding you could apply for may depend on your personal circumstances, your intended course of study, and your financial situation.
The Doctoral College Enhancement Funds support a range of research-orientated activities. The funding is there to provide opportunities for Doctoral and MPhil students to enhance their experience, develop their academic profile by presenting at key conferences in their field, enhance their networking skills and to develop their career prospects. Please visit the Doctoral College webpage for full guidance and the schedule of calls for applications, closing dates and decision panels.

 
From the beginning of the 2023/24 academic year, Cost of Living support for Doctoral and MPhil students transitioned to the Student Financial Support Team under the Student Financial Support Fund (for home Doctoral and MPhil students) and the Financial Assistance Fund (for EU and International Doctoral and MPhil students). This streamlines access to personal funding support by providing this support through one route, rather than through multiple teams across the University. Please visit the Student Financial Support web pages to see the variety of ways that support is offered to our research community.
Information from Newcastle University and the Students' Union for

postgraduate students

on where to receive advice and support.
Events
The Newcastle University Students' Union's activities programme is for ALL students. The programme is open to all abilities, no membership is required, and it includes hundreds of exciting activities ranging from crafts, social sports, discounted tickets, and tours and trips to get involved with.