Aarhus University, Denmark
The Danish School of Education (DPU)
Aarhus University (AU) is a Top 100 university with the vision of being an elite university contributing to the development of national and global welfare via outstanding research and world-class degree programmes. Founded in 1928 AU ranks in the top 20 among universities established after 1900. AU has four faculties: Faculty of Arts, Faculty of Health, Faculty of Science and Technology, and School of Business and Social Sciences (BSS) with more than 10,000 employees and a total of approximately 43.000 students - of these approximately 15.000 Master's degree students, and about 2.000 PhD students. Above 10 percent of all students are representing the international community.
About DPU (The Danish School of Education)
The Danish School of Education (DPU) at Aarhus University is the hub of education and educational research in Denmark. With its 155 scholars and 90 PhD students, it constitutes one of the largest education research environments in Europe, covering the entire field of educational studies from didactics and lifelong learning to comparative education policy and learning technology. The research at the school has an international foundation and is built around strong scientific perspectives on educational theory regarding: Didactics (subject-based and general didactics), Psychology, Sociology, Philosophy, and Anthropology. In addition, we conduct interdisciplinary research aimed at specific educational fields of inquiry, with childcare and schools playing the largest and most central roles. The Danish School of Education offers advanced degree programmes with vocational relevance as well as high academic quality for university graduates, teachers, childcare professionals, nurses, and graduates with other professional Bachelor's degrees. The link between high scientific quality and maximum application-oriented practice relevance is the key to both research and education at the school.
CoReD - Collaborative Re-Design with Schools "Getting together to change school space"
Research shows that well-designed learning spaces can impact on the wellbeing, engagement and attainment of learners, and provide pivotal support for school-level change. Raising educators' awareness of school space is beneficial, enabling them to adjust their setting or their practices. If new or redesigned school premises are to be successful, we need education professionals to appreciate the impact of school space and be supported to contribute in an informed way to discussions and change.
School users contribution could, and should, range from evaluating their own classroom or school space, to changing local space and practice, through to engaging with national policy agendas relevant to school premises.
The overarching aim of this project is to undertake activities and develop resources that will result in increased understanding of educational environments, firstly by education professionals within their own contexts, but subsequently more widely, influencing local and national debates and policy. The project activities and outputs will support teachers and school leaders to engage more effectively with their learning environment, empowering them in decisions made about facilities, material resources and digital provision.
CoReD researchers have devised general approaches and specific methods for use in their own research when working with teachers, school leaders and students to develop school learning environments. The aim now is to develop internationally trialled resources, which can be used by the teaching profession as freely-available, stand-alone tools that do not need to be implemented or analysed by university researchers. This aim will be achieved through collaborative work between the project partners and education professionals, trialling the tools across six diverse European countries. The resulting tools, case studies and practitioner guides will be translated into a range of languages and hosted on an open-access website linked to relevant media.
Collaboratively, we will drive improvements in education through supporting school communities to understand the significance of the learning environment and to undertake informed change.
CoReD in Denmark
The majority of Danish students, year 0 to year 9 (age 6-16), attend public schools (2019:78,8%). Nationally, there are 1084 public schools and 554 private schools (2019) spread across the country's 98 municipalities. In the upcoming years, many Danish schools are supposed to be built or rebuilt due to outdated physical premises and increased population numbers. In Copenhagen alone, the population is growing by a thousand children on a yearly basis.
In current Danish school building projects, the physical framework is built on a vision of promoting 21st-century learning competences and movement, which often results in the designing of open learning environments with a variety of spaces to accommodate different working and learning formats. However, the classroom still dominates in both existing and new constructions. In addition, there is a strong focus on indoor climate and the integration of school functions with local cultural and leisure facilities in new buildings. Danish school architecture often reflects the pedagogical division of class levels into pre-school, intermediate and high school.
The Danish schools participating in the CoReD project are all facing or undergoing a redevelopment process. The CoReD researchers support this process by helping staff and students explore the connection between didactic and educational practice, school organisation, and the physical environment, e.g. by asking what works well and what could be better.
The tool developed by the Danish team of CoReD is Stories of Educational Spaces (SES)
The Danish Research Team
Lisa Rosén Rasmussen
Lisa Rosén Rasmussen is Associate Professor at the Department of Education and Pedagogy (DPU), Aarhus University. She specialises in material culture, didactics, and she has in particular worked with school rooms and educational architecture from a contemporary historical perspective, from construction to commissioning and in relation to educational as well as political ideas. Lisa Rosén Rasmussen is part of an active international network on educational architecture.
Website: au.dk/lisa@edu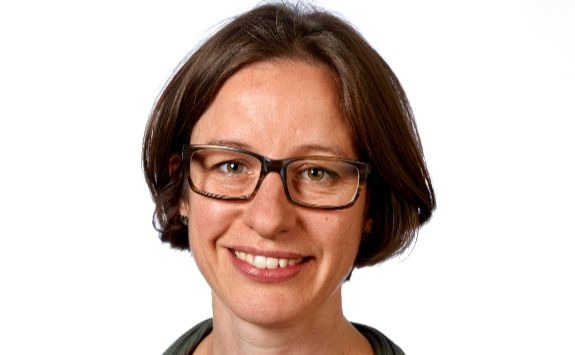 Bodil Hovaldt Bøjer
Bodil Hovaldt Bøjer, PhD, is employed at the Department of Visual Design at the Royal Danish Academy of Fine Arts, Schools of Architecture, Design and Conservation (KADK), where she researches the design of learning environments with a particular focus on participatory design processes and methods. In the Industrial PhD-project 'Unlocking Learning Spaces' (2016-2019), she investigated the relationship between the physical learning environment and educational practice, including the importance of user involvement in design processes and co-design as a tool for activating the physical environment in collaboration with users. Bodil Hovaldt Bøjer is part of an active international network on educational architecture.
Website: https://kadk.dk/employee/bodil-hovalt-boejer