Newcastle University
Newcastle University is a member of the prestigious Russell Group, comprising 24 leading research institutions in the UK.
Newcastle University is a public research university located in the city of Newcastle upon Tyne in the North East of England. We were 16th in the UK for research power in the most recent Research Excellence Framework, and our research has global impact.
Newcastle University is a member of the prestigious Russell Group, comprising 24 leading research institutions in the UK. We are committed to delivering pioneering research that makes a positive impact in the world. From reversing Type 2 diabetes to protecting cultural property, our researchers are tackling international challenges to improve lives and influence policy globally.
Newcastle University offers several hundred programmes at undergraduate and postgraduate level in:
Medicine
Science
Agriculture
Engineering
Social Science
Arts
Humanities
Languages
Education
About the School of Education, Communication & Language Sciences (ECLS)
The School of Education, Communication & Language Sciences (ECLS) at is a multidisciplinary school which aims to provide excellence in teaching, research and engagement activities. The combination of subject areas (education, psychology, applied linguistics, speech therapy, modern languages) provides development opportunities for interdisciplinary research, innovative programmes and professional learning.
School of Education, Communication and Language Sciences
About the Centre for Learning and Teaching
Within the School is the Centre for Learning and Teaching (CfLaT), established more than a decade ago. The researchers running the CoReD project are based in CfLaT.
CfLaT has extensive experience in designing and conducting research and evaluations, including projects funded through EU programmes such as Erasmus+ and FP7. The Centre has acknowledged expertise in the collaborative development of innovative educational approaches and is committed to the creation and translation of knowledge about teaching and learning in a range of contexts:
schools
universities
workplaces
families
communities
Centre for Learning and Teaching
CoReD in the UK
In the UK, there is a legacy of schools constructed over many years through various waves of educational expansion and school construction. These school buildings were intended to accommodate diverse educational aims and populations. Lots are still in use today. The range includes:
village church-run elementary schools
urban Board schools of the 19th century
primary and secondary schools of the 20th century, built with traditional or modern materials, to either classroom or open plan design
School-building this century has contributed new premises to this mix. Schools have been completed under very different programmes and funding arrangements, including the private finance initiatives:
Our partner schools located around North East England, offer in microcosm this range of school types and histories. Our schools differ in their age and construction and include nursery, primary and secondary school provision. Our schools also reflect the social, economic and geographical diversity of the region.
We are working with:
schools in urban areas with very different characteristics
a school in the city commuter belt
a small primary school in a rural village
We are developing tools to help school communities look again at their current premises, whatever their design, age and current condition. We support staff and students to question what is working well and what could be changed. How can a match be improved between the school's educational intentions, the built environment and its day to day use for learning and teaching?
The tool developed by the UK team of CoReD is Diamond ranking.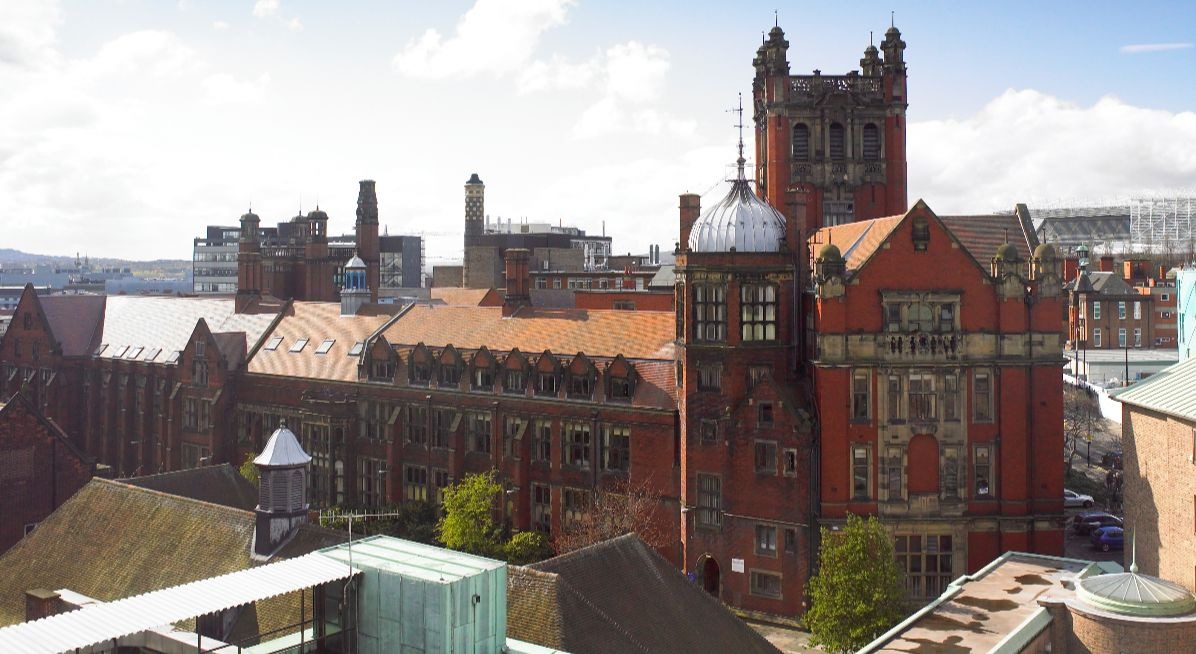 The UK research team
Pamela Woolner is a Senior Lecturer in Education and CfLaT co-director. She has an international reputation in understanding learning environments and a commitment to the cross-disciplinary work that inevitably underpins this area. Her research includes investigations of underlying issues for school design and examinations of the use and development of space in British schools. This work encompasses:
academic research
evaluations of pedagogical initiatives
the collaborative development with school communities of 'spatial literacy' to enable them to design their premises according to their needs
Profile: Pamela Woolner
email: Pamela.woolner@newcastle.ac.uk
Ulrike Thomas has been a researcher in CfLaT for 12 years. Throughout her career, she has worked in partnership with Dr Pam Woolner researching and innovating both in school learning space and more recently Higher Education Learning environments. Her particular interest is on the relationship between learning spaces and pedagogy and how the former can help or hinder particular teaching approaches. She and Pam Woolner have published peer reviewed articles and presented their work at a range of conferences and events, both academic and practitioner-led.
Profile: Ulrike Thomas
email: u.thomas@newcastle.ac.uk
Lucy Tiplady is an experienced educational researcher whose research interests include:
children and young people's wellbeing
outdoor learning and space
practitioner enquiry
co-produced, participatory and visual research methods
Working collaboratively with schools and the wider education community, Lucy is interested in how a diverse range of research methods can be used as tools for enquiry to aid practitioner and student learning.
Profile: Lucy Tiplady
email: lucy.tiplady@newcastle.ac.uk