Impact of Brexit on rural communities to be explored by artist
Gemma Burditt will work with Newcastle University's Centre for Rural Economy (CRE) to look at how leaving the EU will affect Northumberland.
Research and art
Name of speaker (can be used as a link)
The collaboration will investigate the response of communities to the changing use of the countryside in a post-Brexit future and how it will shape the future of land use, focusing on greener practices in energy production, agriculture and tourism.

The joint project will also investigate the community's relationship to political decisions being made about their future in often distant places.
The commission has been organised by the CRE, along with Newcastle University's Institute for Creative Arts Practice (NICAP) and Northumberland-based arts organisation Berwick Visual Arts. It begins this month and will span the period before and after the official date for leaving the EU, 29 March 2019.

Dr Paul Cowie, who will lead the project on behalf of the CRE, said: "Artists and academic researchers are seeking to understand what people think and feel about a particular issue but often approach this understanding in very different ways.

"This collaboration offers the opportunity to meld creative and academic methods in new ways which truly engage communities in research and art."
Brexit is a once in a generation event which will have a long-lasting impact on all parts of the UK. However, the impact on rural areas is expected to be particularly significant.

The commission builds on the recently published report by the CRE 'Brexit: Implications for the rural north of England', which found these areas need greater devolved decision making and a single, co-ordinated voice to avoid long-term issues being made worse by Brexit.
Telling stories
Gemma is a moving image artist, primarily working in installation, digital books and short films. Her work uses narrative and visual storytelling, to explore how individuals negotiate their own personal journeys in a wider context of environmental change.

"I am really delighted to be reunited with the Centre for Rural Economy and Berwick Visual Arts and be supported by the Institute for Creative Arts Practice to collaborate on this project," she said.

"This is an exciting opportunity to hear directly from individuals affected by Brexit in the rural North East and make their voices heard to as wide an audience as possible."

Gemma will develop the results of the research into a longer term project, creating an interactive moving image landscape, interweaving the stories of individuals from the communities reached during the research process to map their changing relationship to the landscape in the aftermath of Brexit. This will be shared publically to help wider audiences understand its impact.

James Lowther, from Berwick Visual Arts, said: "We first worked with Gemma in 2016 during her residency with Berwick Visual Arts when she researched dairy farming in Northumberland.

"We are delighted to be working with her again, she has an excellent ability to interpret complex issues in an engaging and accessible way and we look forward to seeing the outcomes of this research."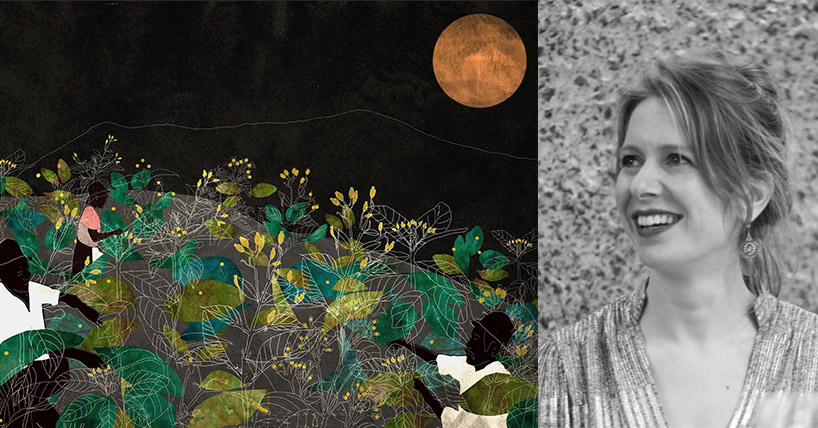 published on: 6 March 2019