Why choose Newcastle?
We offer a world-class learning experience in the heart of one of the top 10 student cities in the UK (QS Best Student Cities 2022).
Teaching quality
Our research and teaching are closely linked and your lecturers are at the forefront of research in their discipline.
We continually monitor quality and review our existing and new programmes to ensure they reflect recent academic developments and importantly, meet market and employer needs.
We consistently deliver outstanding teaching, learning and outcomes for our students.
In recognition of this, the UK Government assess us in the UK Teaching Excellence Framework. This ensures you receive the highest quality of postgraduate study in the UK.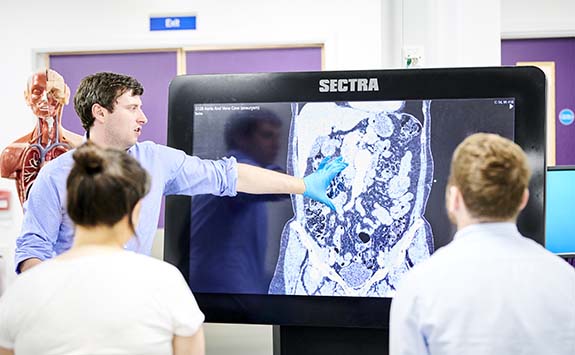 Research supervision
As a research student you will receive a tailored package of academic and administrative support to ensure you maximise your research and future career.
You'll be supervised by a team of academics, who will guide and direct your studies. They will be experienced researchers in your chosen field of study. You'll work with them to define your research project.
Additional support is available throughout your studies from our doctoral training centres, faculty training programmes and award winning Research Student Support Team.
Find out more about postgraduate research
Top 10 student city in the UK
(QS Best Student Cities 2022)
Accommodation guarantees
You are guaranteed University accommodation for your first year with us. If you are an international student you can have University accommodation for the duration of your studies. This could be in University managed, or managed partnership accommodation.
Through University accommodation you will meet people from diverse social and cultural backgrounds. Our students often tell us that they make friends for life in our supportive communities.
Careers
Our graduates are in demand, and they continue to be among the most employable in the country. By providing internships and work experience placements wherever possible, we ensure you have the relevant skills to excel in your chosen career.
Employers play an active role in our degrees by delivering technical lectures or taking a role in professional skills modules. Many PhD programmes include training and work experience in commercial laboratories.
Find out why studying at Newcastle is a sound investment for your future