For Patients
Patient partnerships are an essential part of our work. We are always on the lookout for further collaborative opportunities.
Why do we need patient partnerships in rare disease?
Patient engagement in rare disease, diagnostics, research, treatment and care, is essential.
The patient community has a wealth of knowledge, from their lived experiences. This can and should play a crucial role in shaping research.
Three quarters of rare diseases affect children, so our specialist paediatric teams play an essential role.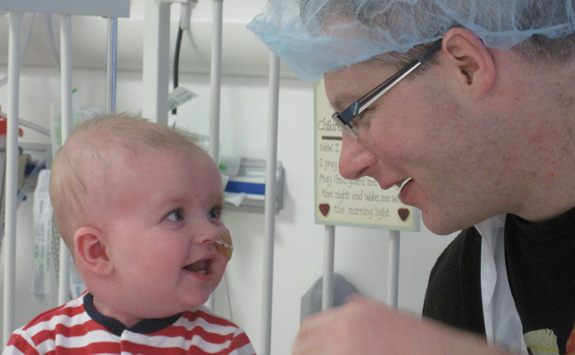 How do we collaborate with patients, their representatives and the public?
Partnerships with patient organisations across a huge range of projects and initiatives. This helps us to:

understand patient needs
establish registries
develop and deliver training
develop clinical practice guidelines and family guides
optimise clinical research and create infrastructure
Involvement of patients in our many clinical trials here in Newcastle
Partnerships with patients and patient organisations in the creation of rare disease policy. (Find out more on the Policy, Regulation and Social Science page)
Advancing and improving paediatric rare disease research through projects such as conect4children. Also through direct engagement with children and young people's advisory groups
Outreach to raise awareness of rare diseases and increase public understanding of research
Delivery of research funded by patient organisations and charities
Involvement of patients through our specialist clinical services
We foster a dialogue between researchers and patients​ to encourage trust and confidence. In this way, we can be certain that our research is relevant and needed by the patient community. And that it is carried out with integrity.
We are grateful to patient organisations and to charitable foundations for their generosity. Over the past decade, our researchers have collectively received more than £38 million for rare disease research. Our top charitable funders include the following organisations:
Wellcome Trust
Cancer Research UK
Cystic Fibrosis Trust
Muscular Dystrophy UK
Bubble Foundation UK
Sir Jules Thorn Trust
Kidney Research UK
Sir Bobby Robson Foundation
Kay Kendall Leukaemia Fund
Duchenne UK
Action Duchenne
The Lily Foundation
Northern Counties Kidney Research Fund
Job Research Foundation
British Lung Foundation
Make your voice heard
If you are a patient or patient representative with an idea for collaboration, please get in touch. Whether this is with the Centre as a whole or with specific teams within our Centre.
We would be very happy to hear your thoughts on how we can improve the work we do here. Please contact ncl.raredisease@newcastle.ac.uk
People are more than their conditions! Our Centre wishes to support patients in living their lives as normally as possible.