Our City and Campus
We are the gateway to Newcastle Helix, a global centre for urban innovation, where business meets science. We provide cutting-edge facilities in a world Top 100 student city*.
Our city
Newcastle is a city like no other. There really is something for everyone.
It's the cosmopolitan capital of North East England. It was voted as a top 100 student city (*QS Best Student Cities 2019).
It's fun, friendly and effortlessly cool. It has an enviable reputation as one of the UK's favourite and friendliest student cities.
One in six people in Newcastle is a student, helping create the city's vibrant social scene and renowned nightlife.
Newcastle also boasts world-class sport, music, shopping, and arts. The iconic Quayside is one reason so many students affectionately refer to the city as their second home.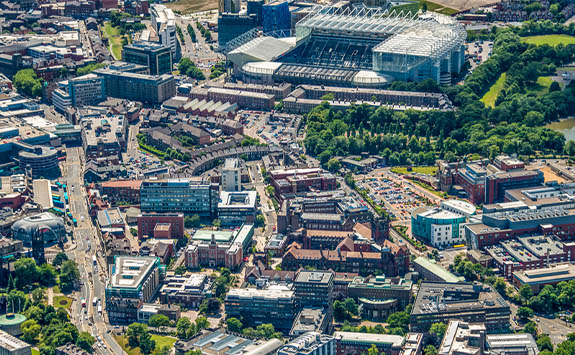 Newcastle Helix
The Newcastle Helix is the city's flagship project. Costing £350m, it's a partnership between the University, Newcastle City Council and Legal and General.
Our location at the gateway to the Newcastle Helix helps form our unique identity. We'll play a key role in the 'ecosystem' of research, collaboration and innovation on the site.
The Newcastle Helix is where business meets science. It's home to the University's National Innovation Centres for Data and Ageing. It brings academia, the public sector, communities, business and industry together.
Our place within the Newcastle Helix offers us opportunities. We can shape the future identity of the Business School and our students.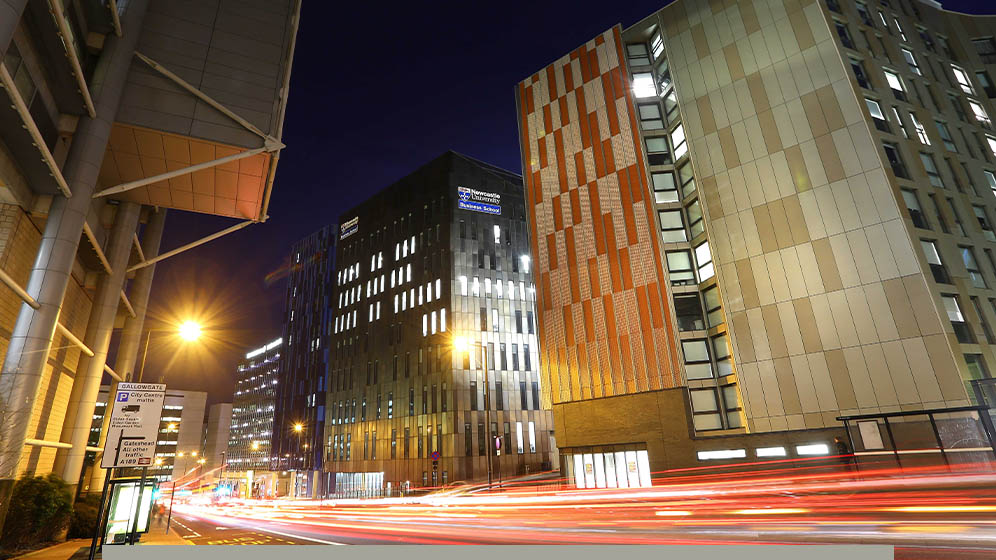 1/7 - Newcastle University Business School sits at the gateway of the Newcastle Helix.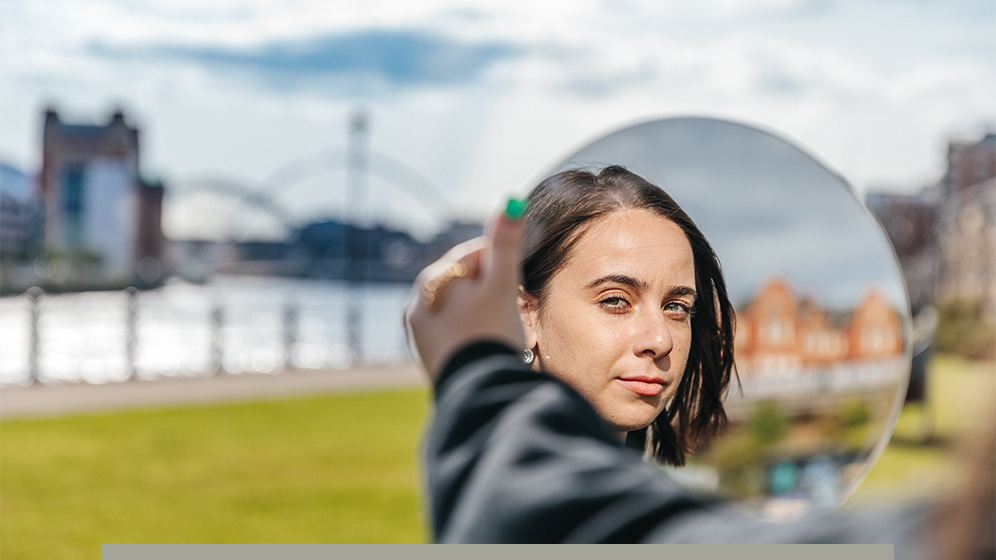 2/7 - Our degrees reflect the world of business. You'll be prepared for a future you can shape.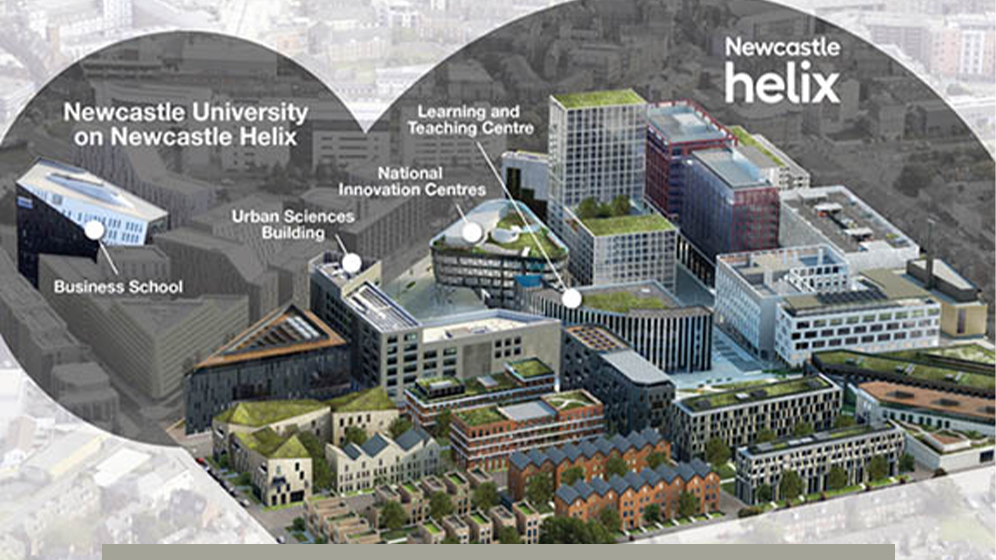 3/7 - Our position next to the Newcastle Helix allows us to play a key role in collaborating with other organisations on site.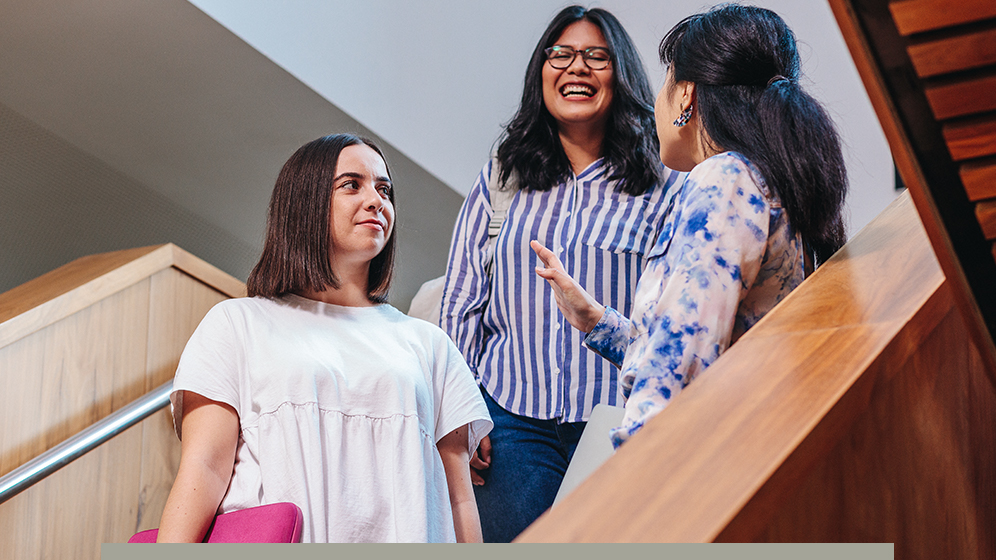 4/7 - Our state-of-the-art home has all the facilities you'll need while studying here.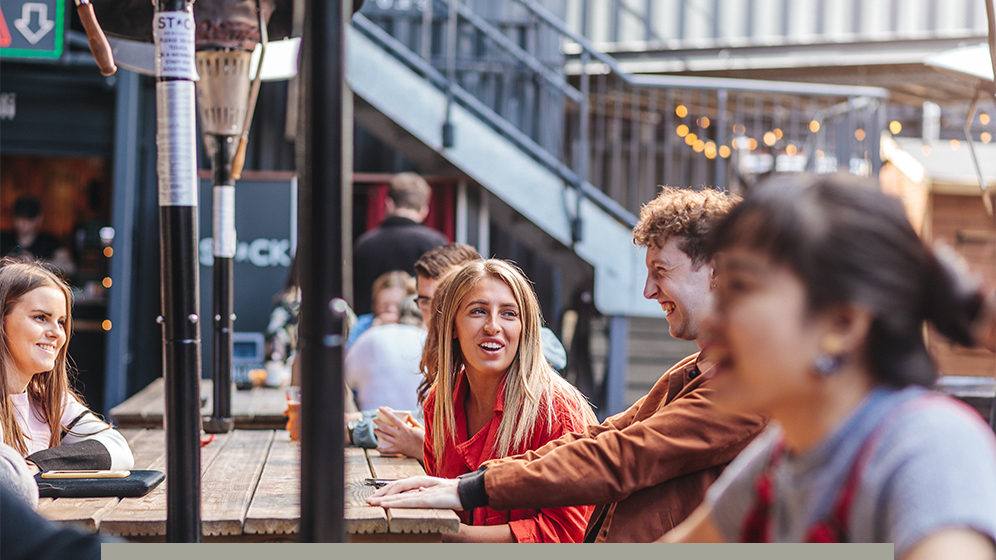 5/7 - Our campus is just a short walk from the city centre, so you can enjoy all Newcastle has to offer after your lectures.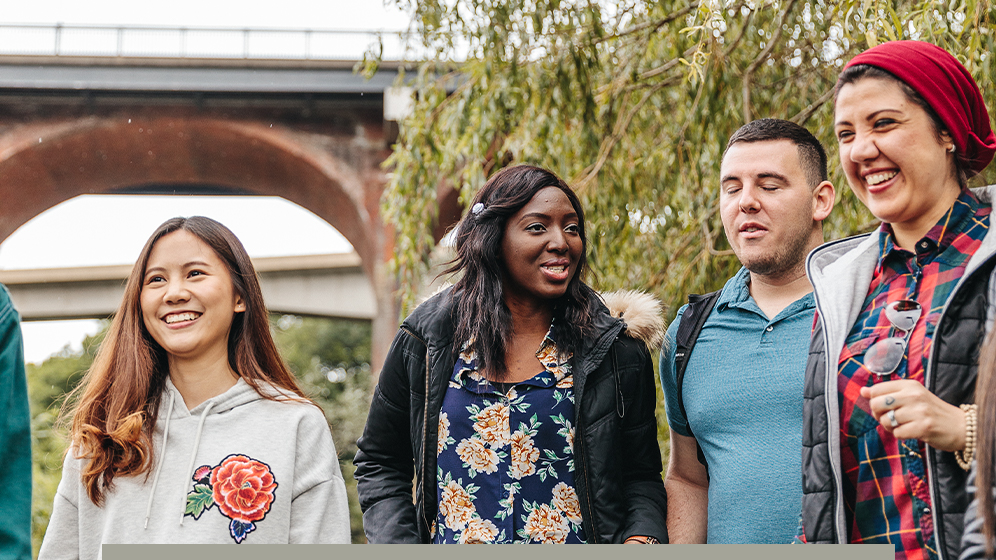 6/7 - Newcastle was named in the top 100 world student cities in 2018.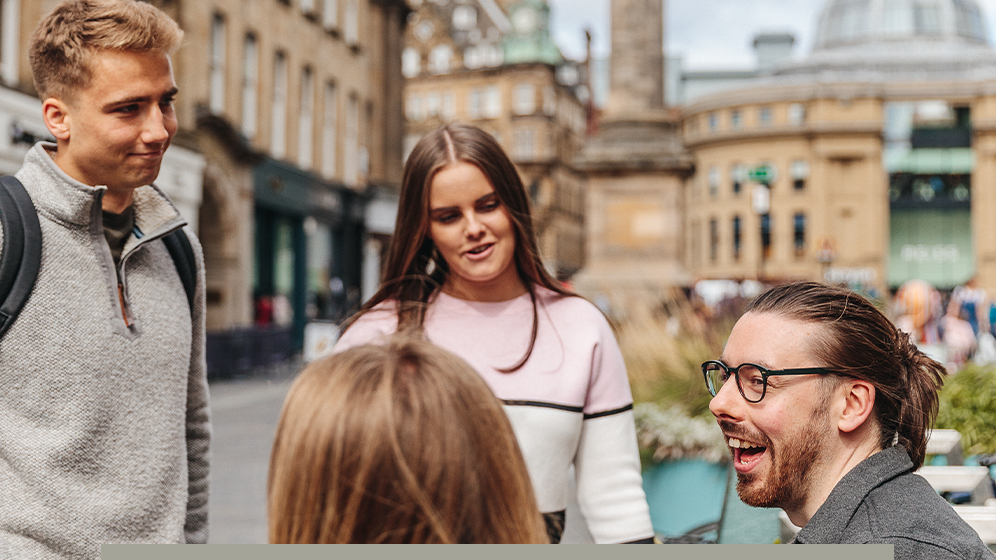 7/7 - We have a diverse and talented student body, with 89 nationalities represented in our School.
Newcastle University Business School
Newcastle University Business School opened in 2011. The building is the School's state-of-the-art, award-winning home.
We designed the Business School with our students in mind. It provides cutting-edge learning facilities. The School is just a short walk from the University's city-centre campus, its libraries and Students' Union.
It's equipped with all the facilities you'll need while studying here, including:
a flexible and dedicated event suite with panoramic city views
four lecture theatres and 27 seminar/teaching rooms
bookable meetings rooms for staff and students
a space for postgraduate research and MBA students to relax and network with staff
Wi-FI and three computer clusters with dedicated Bloomberg terminals