Reach magazine
Read the latest research insights and impact from Newcastle University Business School.
World-leading research
As a leading business school, we're committed to shaping an inclusive, responsible future. We take a creative approach to solving complex challenges. We do this by drawing on our evolving expertise to address the core challenges of the day in a collaborative environment.
Reach magazine highlights the latest research and insights from Newcastle University Business School. It showcases our impactful work as we tackle a wide range of global issues.
Published twice a year, it is available in digital format online.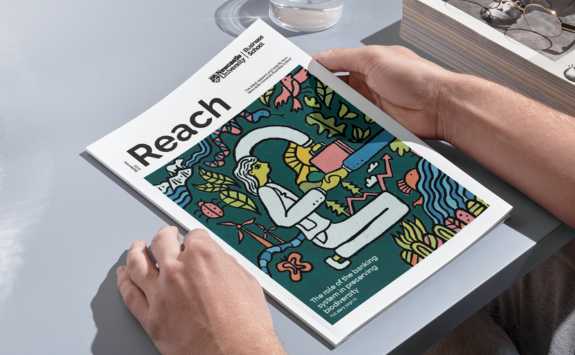 Read the latest issue
In the September 2023 issue of Reach magazine, we showcase research which covers a broad range of global and societal issues.
This includes:
diversity in the workforce
shining a spotlight on neurodiversity
exploring how political bias can influence social behaviour
the importance of shopping local
and much more.