Global Influence
From our international partnerships to our diverse student body, our influence spreads across the world. As part of a dynamic community, we are changing business, globally.
Collaboration makes business sense
We know partnerships work best when they are mutual. No matter the size, business or sector, collaboration makes business sense.
We have a network of international partners from across the globe. With our partners, we:
Our student body is truly international too. 89 nationalities are represented in our Business School. You'll join a friendly community that celebrates the diversity of our cultures.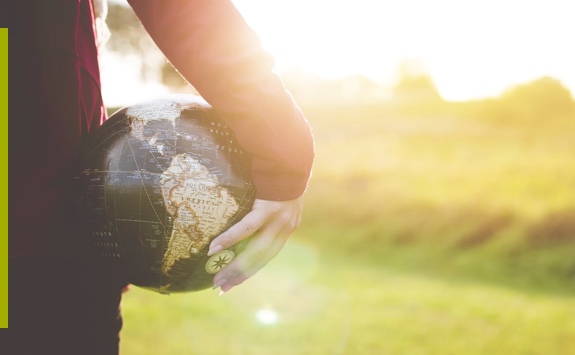 Students and alumni
Our student body is diverse, talented and qualified. Our student community is enriched by their wide range of backgrounds. We prepare you for working in a diverse world.
Our alumni networks
Our alumni community spans the globe. We have a network of 25,000 graduates across five continents and 142 countries.
Our global network provides our alumni with an opportunity to network, learn and develop through various events.
Indian Institute of Management Ahmedabad (IIM-Ahmedabad)
We work alongside IIM-Ahmedabad to develop collaborative research in the areas of entrepreneurship and innovation.
Our global internship scheme allows our students to work on projects with:
IIM-Ahmedabad's students
India's Self-Employed Women's Association
Indian Institute of Technology Delhi (IIT-D)
IIT-D is one of India's Institutes of Technology. It's a centre of excellence for higher training, research and development in science, engineering and technology.
We work jointly with IIT-D on research exploring logistics and supply chain management.
Monash University Business School
We have a long-standing relationship with Monash, developed through our collaborative research. Our research has also included inter-disciplinary work with the medical schools at Monash University and Newcastle University.
We work with Monash on research, including:
the integration of information aspects of public policy
the challenges of information and measurement in local governance
the role of information and information systems in higher education
operations management in the emerging regenerative health industry
health economics
Xiamen University School of Management (XMU)
Our partnership with XMU dates back to 2006. We play a key role in the University's wider strategic partnership with XMU. In May 2013, both universities signed an International Memorandum of Understanding, covering teaching, research and cultural engagement.
We work collaboratively with XMU on global internships. Each summer four of our students spend a week in Xiamen. Currently, we're working with organisations in Xiamen such as Kodak and Linde.
We're also leading on cross-university research theme of 'China in the Global Economy', led by Dr Matt Flynn.