Amelia Carolina Lemus González
2018 MBA graduate
MBA student experience
What was your favourite thing about your course?
Everything, but I would say mostly the people I met and the real business experiences.
Were you involved in any extra-curriculum activities during your time here?
Yes, I participated in the Zurich Challenge, which is a Postgraduate competition on risk analysis and management where my team qualified as the winning team of the top 10 teams internationally against 70+ worldwide universities. We were asked to present the risk analysis to the executive board as a result of our performance. Our team of three got the 1st place in the competition and the prize was awarded in the Global Risk Management Summit in Berlin in September 2018.
What one piece of advice would you give somebody studying your course for success upon graduation?
Enjoy as much as you can and be involved in almost every social and academic activity that is part of the programme, get to know you classmates (you never know if one of them can be your business partner or life partner), and of course, study hard because nothing is for free.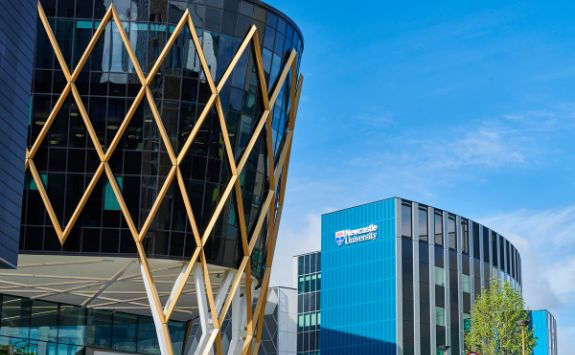 Career history post-MBA
Since graduating, what have you gone on to do?
After graduating, I've been travelling and living in new countries, I got married, I worked as a Spanish teacher for 2 years, I have a one-year-old baby and I'm now back living in Newcastle looking to restart my career, as my husband got a job opportunity here.
Is the above what you planned to do before starting University?
Some of them yes, but there are other things I´ve never thought I would do.
The MBA transformed my vision of law. So, my advice is that people make the most of learning from the differences in experiences.
Amelia's future
Where do you see yourself in five years' time?
Here, living in England, with another baby and a permanent job that fulfils my career aims.
How do you see future technologies and new ways of working affecting your sector?
Everything is getting more and more digital, automatic, and remote, which I believe is a good thing specially to improve the work-life balance.
What one piece of advice would you give to somebody looking to start a career in your industry?
That is difficult to say because I've done a zigzag in the career path, so I've being in different industries. However, I would say, focus on what you really like to do and set different small goals that will lead you to the very main thing you want, maybe after many years.