Dominic Parker
2016 MBA graduate
Career history pre-MBA
Tell us what you were doing when you started the MBA:
Director of External Relations @ Sage Gateshead Oct 2011 – Oct 2016
Capital Campaign Director @ Royal Welsh College of Music & Drama Mar 2008 – Aug 2011
Development Manager @ Southbank Centre 2004 – 2008
Individual Giving & Trusts Manager @ London Philharmonic Orchestra 2001 – 2004
Appeal Manager @ Hackney Empire Theatre 2000 – 2000
Assistant to the Director @ Wordsworth Trust 1997 – 2000
Assistant to the Chairman (voluntary)@ English Touring Theatre 1997 – 2000
1994- MA English Literature @ University of Oxford
LRSM piano diploma
Why did you choose to study your MBA?
15 years before starting the degree, a colleague had actually said to me 'you should do an MBA' and I'd thought about it from time to time, but never found the right circumstance. I should have done it sooner, but then I was also glad to have the work experience under my belt. My employer was supportive and allowed me to have the classroom time to do the Executive MBA, and I think they could see the advantage for them and for me in developing my thinking and skills.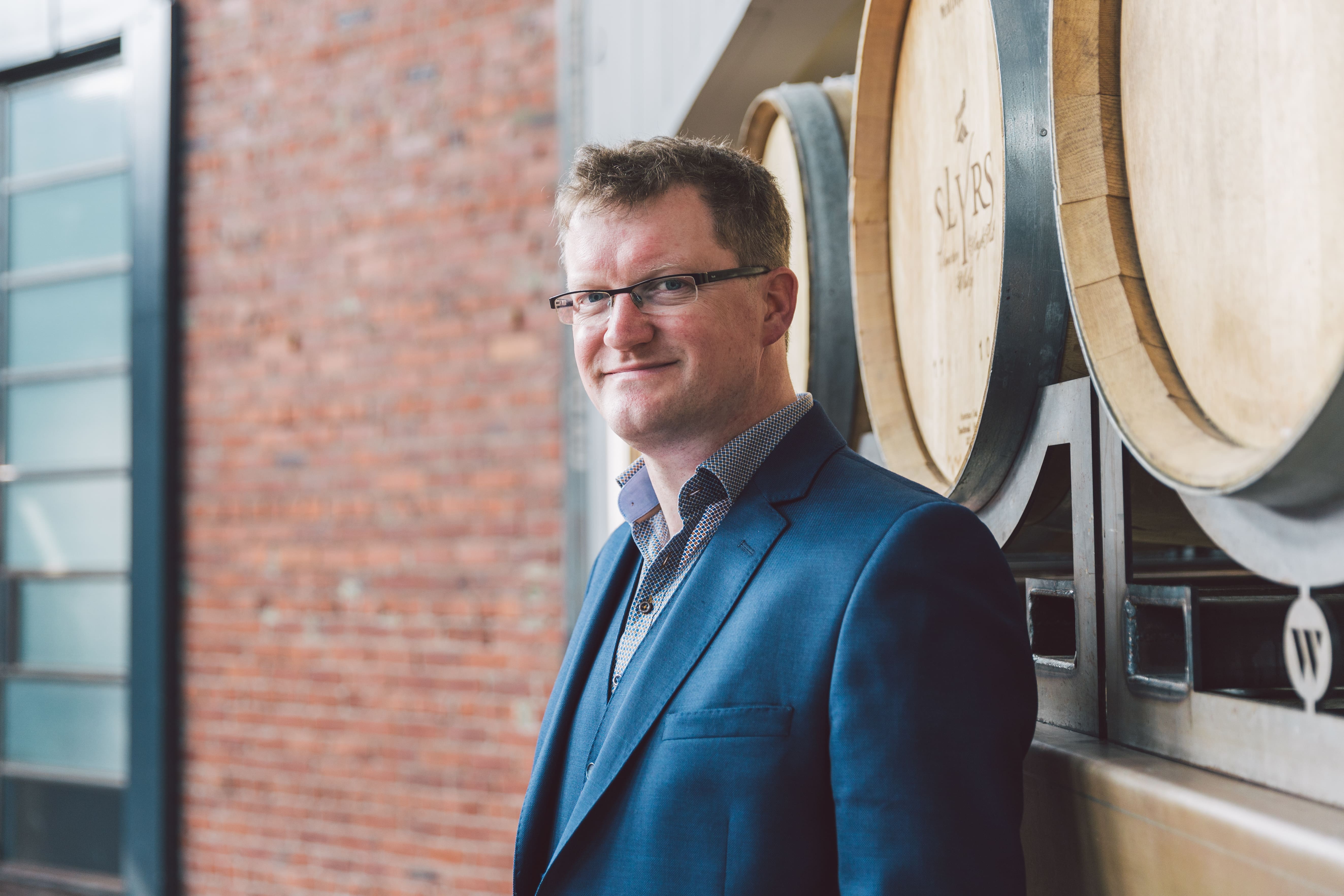 Career history post-MBA
What has your career been like post-MBA?
I think it was a contributing factor to being offered my current position as Director at BBC Scottish Symphony Orchestra.
Please describe what your current role entails:
As Director at BBC Scottish Symphony Orchestra, I oversee all aspects of the orchestra with a great team. My time is spent thinking about the wellbeing of the players and team, what the orchestra plays and where, our broadcast commitments across the BBC, commercial deals, international tours and recordings, and the resources we have and need to make it all happen.
How do you feel the MBA contributed to your career?
What was most interesting to me was meeting the other people, all of whom are leading in their field and also had a willingness to grow and learn. Added to that was the learning what the most current thinking and best practices are for issues relevant to all businesses – and discovering that what I'd learned in my career so far was not too far wrong!
What are you most proud of in your career?
I'm most proud of leaving some lasting impacts on certain organisations – the endowment we raised at SageGateshead which will provide a perpetual secure income to support musical activity; and the facilities I helped create at the Royal Welsh College of Music and Drama (the beautiful Dora Stoutzker Hall and Richard Burton Theatre), which will serve music and acting students for decades to come.
Whats's next?
I plan to be at the BBC for a while yet. It is an extraordinary place to be, and quite a privilege.
It's not just what you learn – it is also a signal to future employers that you are open minded, keen to learn and develop, and that you have the grit, determination and ambition to get through it.
Your degree
Why did you choose to study at Newcastle University and what did you most like about the city?
I chose to study at Newcastle University because it was convenient at the time and affordable. I had researched other MBAs before and Newcastle seemed to offer the same for less.
What did you think of your MBA experience?
Overall, the people were great, they had lots to offer and most people on my cohort had over ten years' business experience. They had a different perspective of business than I did, so we all learned from each other.
I particularly enjoyed learning about systems and supply chains and processes as it was so totally different from anything I had done before.
What do you think makes the Newcastle MBA special?
I was very impressed by the quality of some of the tutors – several from other leading universities who came to teach us – and that it was local for me!
What lecturers/tutors/staff do you remember well from your time at Newcastle?
Steve Hughes who taught Global Political Economy. I loved that module, in a way it reminded me of studying history at school. It gave me a better understanding of the world around me and added some context to that world. It was topic that made it much easier to understand people in other cultures and a tool to enable me to make conversation with people I may not have done before. If you understand the world even just a little, you can talk to anyone, which is a huge asset.
Giving back
What advice would you give to someone considering doing an MBA?
It is worthwhile. And it's not just what you learn – it is also a signal to future employers that you are open minded, keen to learn and develop, and that you have the grit, determination and ambition to get through it.
Since graduating, have you kept in touch with classmates?
It is always useful to hear from people who have moved on and have interesting experience.