Jack Richardson
2008 MBA graduate
Career history pre-MBA
Tell us what you were doing when you started the MBA:
I started my career in the Civil Service Fast Stream – Department for Work and Pensions. I did this for seven years. I then became a Project Manager at NEST.
Why did you choose to study your MBA?
I was attracted to the opportunity to learn a 360° view of business. In my career, I had always been a generalist and wanted to gain enough knowledge and experience of each area of the business to be an ever better generalist! I also wanted to expand my network outside of the public sector.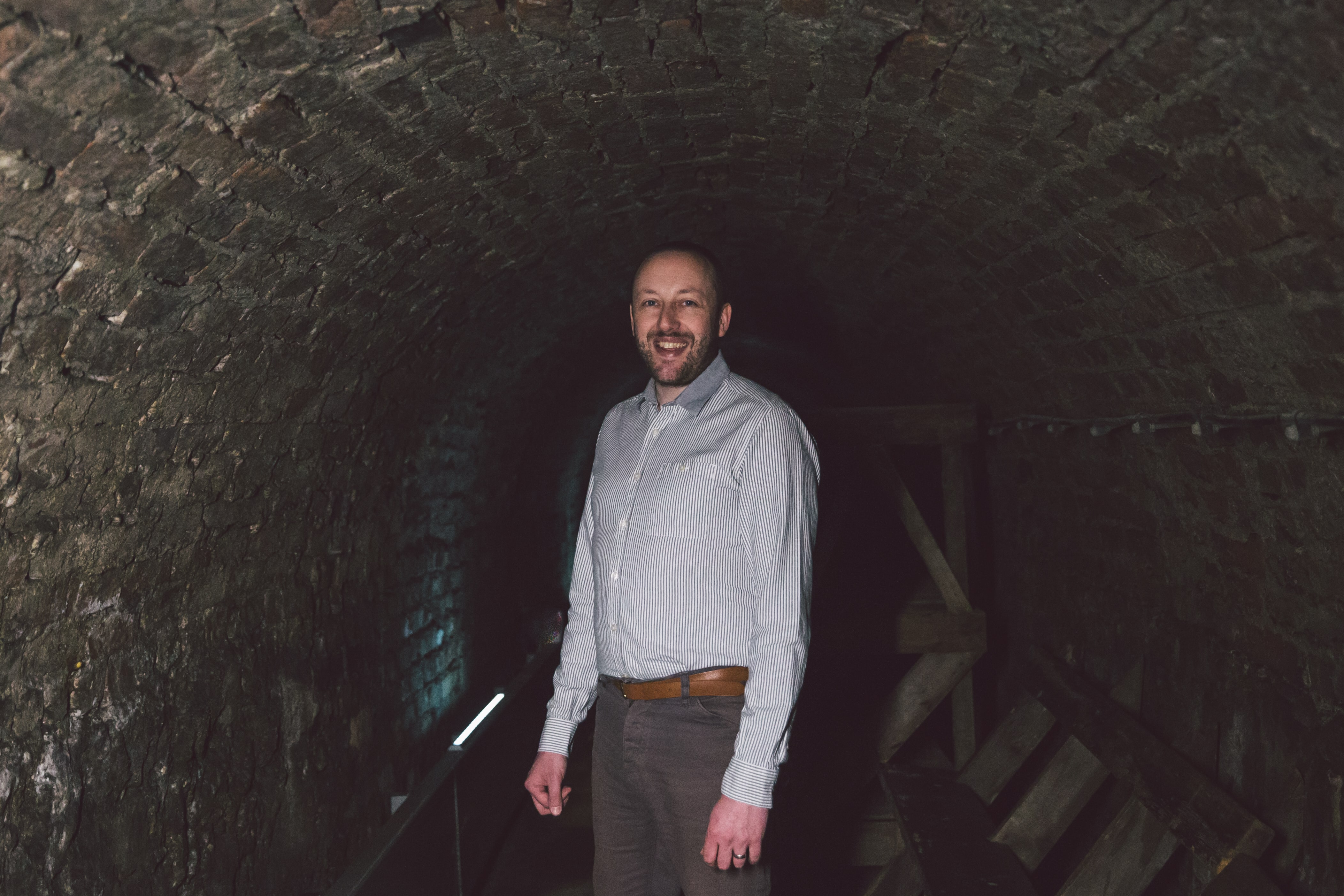 Career history post-MBA
What has your career been like post-MBA?
I have had a few jobs since graduating from the MBA, when I left, I immediately took up the position of Project Manager – Transforming Customer Contact at DWP. I then moved to Jobcentre Plus and held a variety of roles including; Regional Drug Strategy Implementation Manager, Service Transformation Manager; Senior Operations Manager, before I moved back to the Civil service in Head of Recruitment Operations at Civil Service HR.
Before taking up my current role of Deputy Director, Government Recruitment Service, I was Acting Deputy Director in Civil Service Resourcing.
Please describe what your current role entails:
As Deputy Director, Government Recruitment Service I oversee the recruitment of around 40,000 roles per year, including everything from vets and scientists, to project managers and marine engineers. My team delivers a wide variety of services across both recruitment and security clearance. It's a varied role that I really enjoy.
How do you feel the MBA contributed to your career?
Not a year goes by where I don't draw on the MBA network. The MBA has hugely contributed to my career, it really was the pivotal point of my career.
I gained so much from my MBA, from a knowledge point of view and also a confidence point of view. It provided me with an overall context and made me feel like I was able to speak the language of people in business, no matter their area of expertise- which has been beyond valuable.
The MBA also gave me a proper framework to work within.
What are you most proud of in your career?
I think that I am most proud of staying grounded and staying true to my values. My work has brought me into contact with people from all ends of spectrum and from all backgrounds, and I have managed to stay true to who I am, which I am really proud of.
What's next?
Civil Service HR is currently transforming the way that government recruits people. Some of this is about embracing the opportunities of the digital age, but it's also about attracting better candidates and using more sophisticated assessment and selection tools to hire the best people, and people who are more likely to be retained once hired. Government Recruitment Service is at the heart of these reforms.
Not a year goes by where I don't draw on the MBA network. The MBA has hugely contributed to my career, it really was the pivotal point of my career.
Your degree
Why did you choose to study at Newcastle University and what did you most like about the city?
I chose Newcastle because it was prestigious and the course content was of good quality. I am really passionate about the North East and it was never an option for me to leave, I have a sense of personal pride linked to Newcastle.
What did you think of your MBA experience?
My highlights would definitely be the two international field trips we went on, not just because it was great to get away, but I learnt so much from them. It was the first time I had gone to a company as a consultant and was such a great new experience that I wouldn't have had anywhere else.
What do you think makes the Newcastle MBA special?
I think the Newcastle MBA is special due to the extent to which it is so practically oriented and taught by industry professionals. The academic content is tangible and connected to the real world.
What lecturers/tutors/staff do you remember well from your time at Newcastle?
Alastair Nicholson changed my approach to business. I remember during one of the international field trips, in Poland, I was faced with being a Consultant to a fairly unorthodox company and I planned to do it one way and couldn't understand why Alastair was pushing me to do it another, he really does have a provocative and stimulating style to business. He taught me to think differently and he ultimately taught me that strategy is organic and not as structured as you may think.
Giving back
What advice would you give to someone considering doing an MBA?
I would say to someone considering doing an MBA to; be prepared to work hard, throw yourself in to it. You'll get ten times out of it what you put in.
Since graduating, have you kept in touch with classmates?
Yes - there are some I see regularly, others I keep in touch with via social media, and many who I'm connected with on LinkedIn and would happily engage with if the opportunity came about.
For what reasons do you think it is important for alumni to be involved with the Business School?
I have remained heavily involved with the Business School which has allowed me to retain a connection to other sectors and emergent thinking from industry.
The school offers great events and seminars which I have both contributed to and benefitted from.