Jenny Peng Russell
2012 MBA graduate
Career history pre-MBA
Tell us what you were doing when you started the MBA:
Pre MBA I had worked at All Saints Fashion Retailer since starting my 1st degree doing Business at Northumbria University. I worked here part time from 2007-2010 whilst doing my undergraduate degree. Upon graduating I took on the role of Assistant Manager for over a year to gain experience full time before I undertook the MBA at Newcastle Uni!
Why did you choose to study your MBA?
I had always read about the MBA, and when I did my undergraduate degree I was keen to travel to the USA to do this! However after finding out that you required a minimum of five years' work experience before studying for an MBA (full time work!) I was disheartened as I was determined to do this at the young age of just 23. I somehow hit lucky and when I was least expecting it looked into the course at Newcastle and after an interview got my place on the course.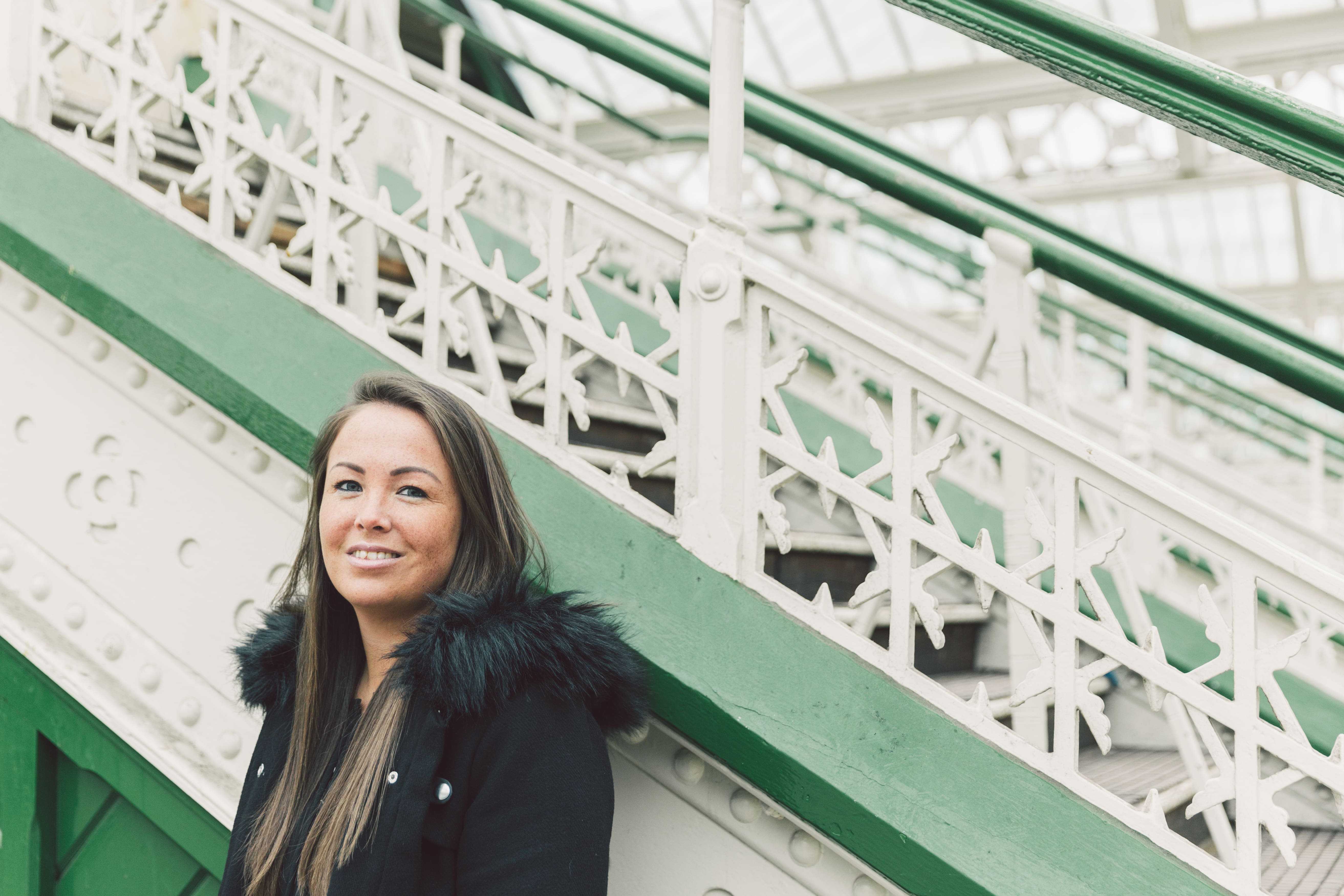 Career history post-MBA
What has your career been like post-MBA?
Once I finished the MBA I knew I either wanted to go into hotel management or set up my own business! I chose the latter! After always being consciously interested in fashion having wanted to initially study this at Uni I decided to launch a women's online fashion boutique! Offering affordable fashion to a range of women, but that was that bit different to what you can find on the high street! I did this through the website selecting a range of brands that were trendy, unique and affordable in today's day and age. The rest is history. I still oversee everything on a day to day business with our website business and the store we opened in May 2015!
How do you feel the MBA contributed to your career?
Massively! Every module chosen helped in some way, shape or form. The workload also prepared for what was to be expected in a hectic workplace or if you take on your own business! The interactions with people all over the world really helped too - and the rest of my cohort were from amazing places!
What are you most proud of in your career?
Launching and sustaining the Business for almost 4 years – we were 4 on 14th April 2018! As well as building a social media presence of over 80,000+ followers across Instagram/Facebook and Twitter! Social media I think is one of the key drivers for sales in most retail businesses these days so it is important to build up a great network.
Whats's next?
We have just launched our own brand 'Peak the Label' – with our 1st drop of accessories & with clothing designs following shortly in Autumn/Winter 2018! This is something I've always wanted to do, and I'm currently working closely with UK manufacturers to make it all happen!
I loved my MBA experience. I gained life skills, as well as work skills from doing the course!
Your degree
Why did you choose to study at Newcastle University and what did you most like about the city?
I have lived in Jesmond, Newcastle all my life, so for me the familiarity was brilliant. I just love this city!
What did you think of your MBA experience?
I loved my MBA experience. I gained life skills, as well as work skills from doing the course! It was intense, but brilliant at the same time! But most of all – meeting a great group of people from all walks of the world made it the best experience for me and that has been unforgettable!
What do you think makes the Newcastle MBA special?
I loved the fact that there was an option to do the course both part time over 2 years of over 1 full time – giving people the option to study alongside the workplace/commitments. The one on one time we got with professors/lecturers was also very beneficial.
What lecturers/tutors/staff do you remember well from your time at Newcastle?
Julie Campey – my interview was with Julie and we became friends during the course. I often still see her now!
Tyrone Pitsis – he was great, a great programme leader for us all!
Richard Da Costa – my dissertation tutor - who really helped me achieve the award for Best Dissertation!
Giving back
What advice would you give to someone considering doing an MBA?
Do it!
Don't be scared!
I was terrified on the initial induction week, the course was completely out of my comfort zone! I was studying/interacting with a cohort who has years & years more experience than me, a lot 30+ years old – when I was only 23. And the fact that I was the only English person of the course at all was very daunting! But I loved it!
Embrace every experience along the way! Say yes to it all – you won't have any regrets!
Also organise your time wisely and you will do great!
Since graduating, have you kept in touch with classmates?
Yes I have! We have a Facebook group, as well as all being friends on Facebook & often chatting to each other!
It's difficult all being in different countries. But I so also Skype – or I am due to soon with fellow classmates we are all very busy.