Lucy Philipson
2015 MBA graduate
Career history pre-MBA
Tell us what you were doing when you started the MBA:
I completed my undergraduate degree and then did my masters six months later in South Africa. After that I returned to the UK and volunteered for COCO for six weeks before being offered a job. I worked at COCO for ten years before starting my MBA at Newcastle University Business School.
I took the Executive course, studying whilst working and it was a huge benefit to me and COCO.
Why did you choose to study your MBA?
I had been in my current job my whole professional life and learnt most things on the job and from watching others. I had found myself in a position as CEO with no official business qualifications. The MBA was the perfect solution to this.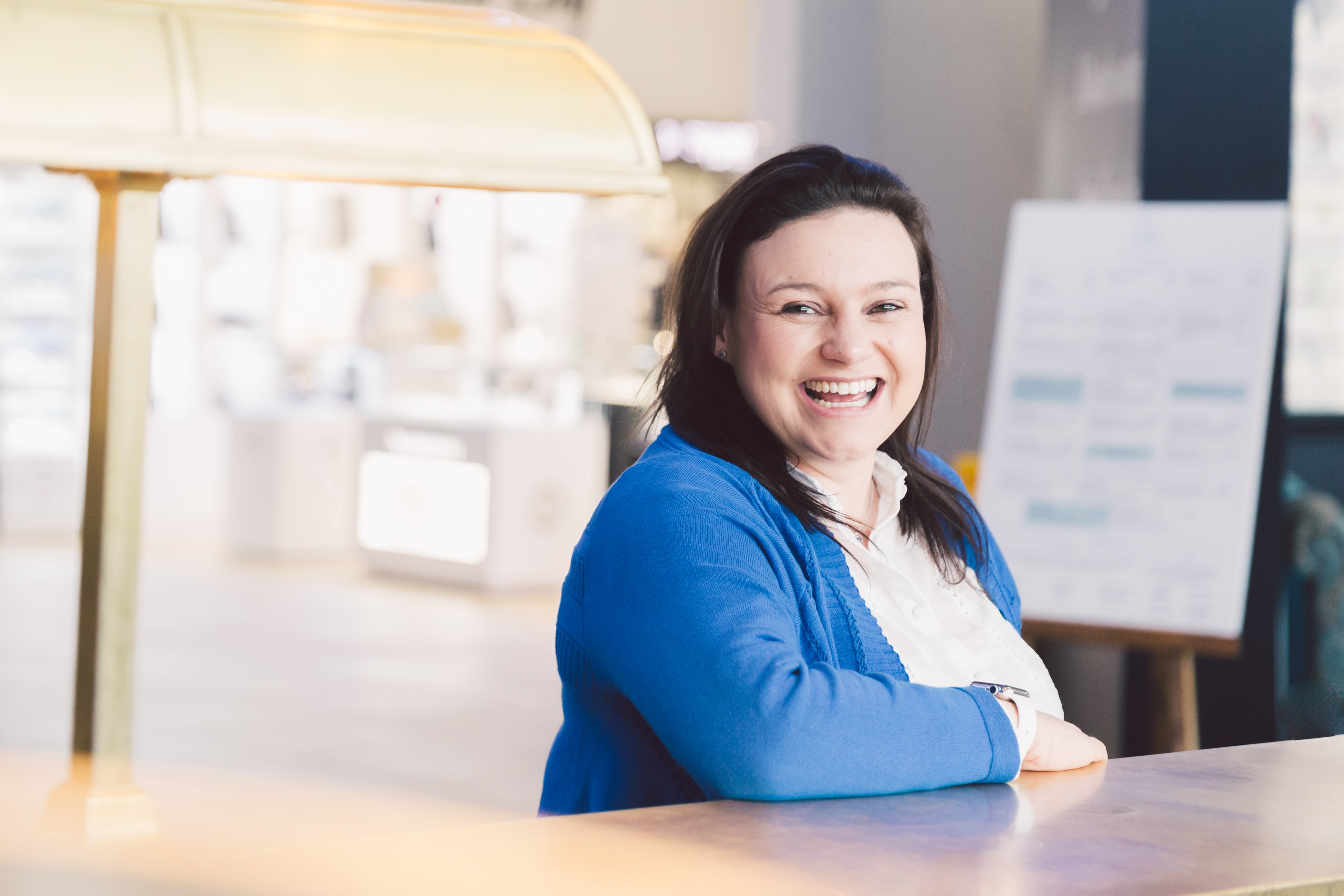 Career history post-MBA
What has your career been like post-MBA?
I remained in the same job but I am more confident and have more respect from my peers and superiors. The knowledge from the MBA has given me the courage to believe that I am capable of making good decisions and being a strong and fair leader in my field.
Please describe what your current role entails:
A charity CEO's role is one of the most diverse I think there is. I manage a small team here in Newcastle to raise funds for effective sustainable development programmes in East Africa. I liaise with Schools, Businesses, Volunteers across a range of age groups and sectors. I love working in collaboration with local business and get a real satisfaction when networks result in positive impact for those living in poverty in East Africa.
How do you feel the MBA contributed to your career?
Studying at Newcastle broadened my mind, made me challenge myself and left me much more confident in my own ability. As a result, I perform better under pressure, understand business more and have the courage to make decisions and influence change.
What are you most proud of in your career?
I am not sure that I have had my most proud moment yet, I feel there is much more to come. To be honest, it might well be standing up at my graduation as the orator for my year group and looking around at all the nodding heads, in recognition of what I said. It made me feel that I was speaking on behalf of some really great people in the presence of those for whom I have a deep respect.
Whats's next?
Grow COCO to a level where we are financially sustainable and our work is of the highest quality and recognised for its effectiveness.
Studying at Newcastle broadened my mind, made me challenge myself and left me much more confident in my own ability.
Your degree
Why did you choose to study at Newcastle University and what did you most like about the city?
The University has a great reputation. I have always loved Newcastle, it is home and I would not want to be anywhere else.
What did you think of your MBA experience?
I loved sharing ideas with my cohort and meeting people from all different backgrounds, job sectors and skill sets.
What do you think makes the Newcastle MBA special?
The staff, my cohort and that it is my home town.
What lecturers/tutors/staff do you remember well from your time at Newcastle?
Tyrone was incredible!