Nadeem Moghal
2009 MBA graduate
"Don't just learn from like-minded individuals. I wanted to see the world in a wider sense and apply new learnings in a healthcare setting, not just learning from healthcare professionals. I'm looking to recruit the next generation of doctors. With their 'portfolio careers' and well-rounded experience these millennials understand the importance of work/life balance and the NHS needs to adapt to this way of life too."
Career history pre-MBA
Tell us what you were doing when you started the MBA:
I had been working as a Doctor since 1989 and working as Consultant Paediatric Nephrologist at the Royal Victoria Infirmary (RVI) when I began my MBA and was Head of Regional service there.
Why did you choose to study your MBA?
I became a doctor because I wanted to care for people and I soon learnt that I could also make an impact in a leadership role. I completed various NHS management programmes but wanted to do something different.
It was a huge commitment, I was working alongside studying for two years, with a young family but I knew it was right for me and would be worth it in the end.
I ultimately wanted to see the world in a wider sense and apply new learnings in a healthcare setting, I didn't just want to learn from like-minded individuals. Often, when you complete a healthcare management course, you are being taught by fellow healthcare professionals but I wanted to expand my knowledge in new ways so chose an MBA.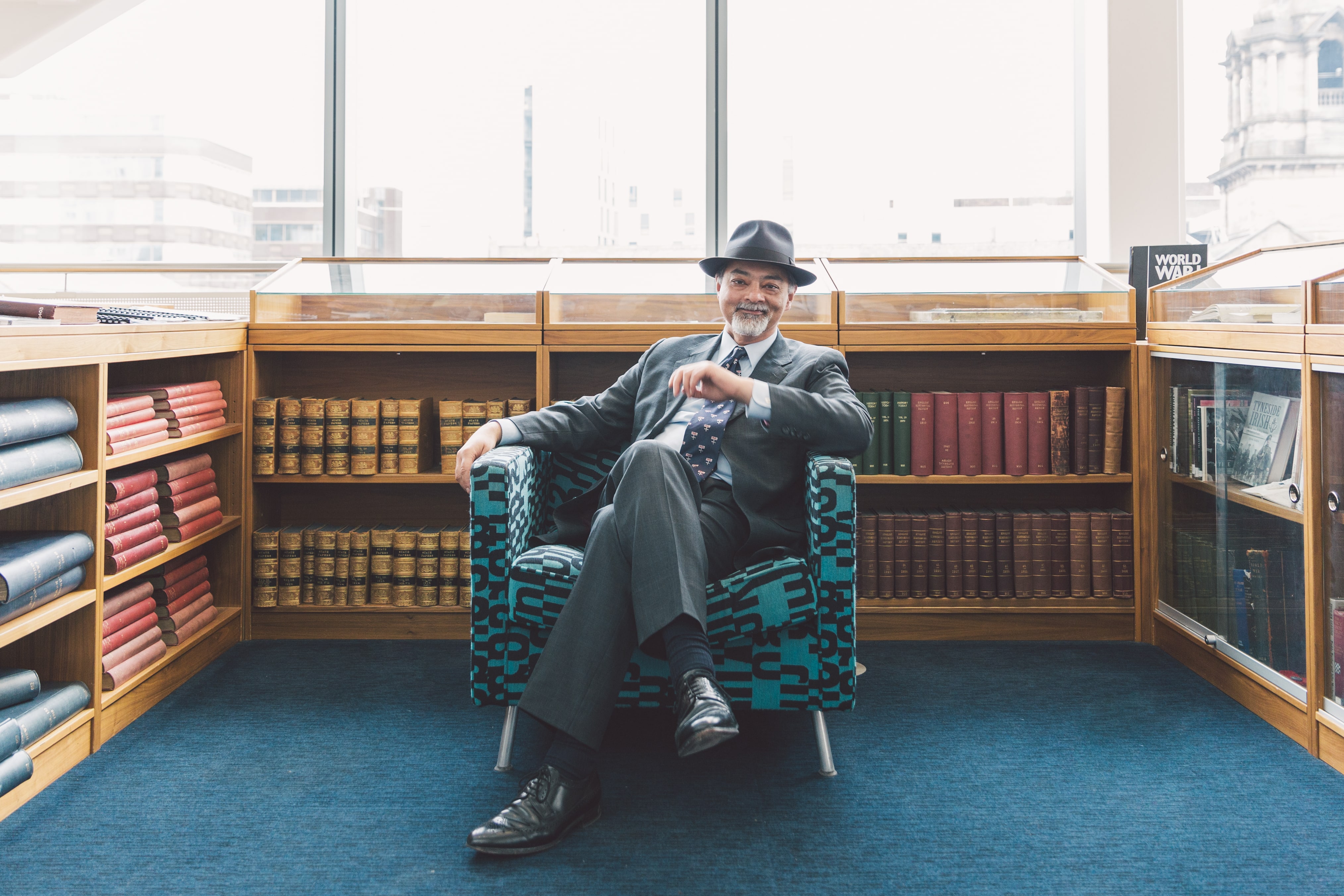 Career history post-MBA
What has your career been like post-MBA?
Post-MBA, I stayed in the region for a while and even took up a teaching post on the MSc Healthcare at Newcastle University, which I really enjoyed.
I also spent some time in the US, Boston to be precise, at the Institute of Healthcare Improvement, which largely contributed to the path I am now on.
Throughout my career, I seem to have deliberately moved into challenged organisations that need strong leadership. I like a challenge, my colleagues often joke that I enjoy 'walking in to fire'!
Please describe what your current role entails:
I am Clinical Director of Innovative Professional Learning at Royal College of Pathologists (RCPath) and Senior Clinical Fellow and The Nuffield Trust for Research and Policy Studies in Health Services.
I actually returned from work after a stint of illness, in 2017 I took a cancer sabbatical, was very ill and very well looked after. Being on the receiving end of healthcare reaffirmed my view of the NHS, imagine being that ill and having to worry about how you could afford to pay? Patients are at the heart of the NHS and that needs to continue to be the focus. I take my experience as a patient to my work.
How do you feel the MBA contributed to your career?
The MBA allowed me to get to next step of my career. I believe that my thinking would have been different if I didn't do the degree.
I engaged with a wider group of people that I never would have had the opportunity to do so doing a medical management qualification. It was challenging and like nothing I had experienced before and a path not many medical professionals embark on. It helped me to stand out from my peers.
What are you most proud of in your career?
Transforming lives of families through my clinical work is very rewarding, there is nothing else like it.
I am also proud that I have had an impact on the way people think through my teaching and training. Encouraging people to see the world differently, through another's perspective, can affect someone for life, passing forward by 'teach one, teach all'.
What's next?
I want to continue making an impact in a fast-changing world. The world is rapidly changing and healthcare needs to keep up with it! Millennials think differently and have different expectations of how they receive healthcare and we need to work with this, not against it. A good example is through online video consultations, where patients are receiving advice from a doctor at a convenient time to suit them, not the doctor! There are pockets of this in the UK (my wife works for Babylon Health which gives the patient instant access to healthcare 24/7) but the NHS is lacking this convenience and accessibility for the patient. My GP is online at: www.gpathand.nhs.uk
Looking at recruiting the next generation of doctors; millennials tend to now have 'portfolio careers', moving from job to job and getting a rounded experience, rather than sticking to one job and one organisation for 20+ years and I think the NHS needs to adapt to this way of life too. People are now more aware of the importance of work/life balance. I think that the way we teach and recruit doctors needs to change too. I think 17 is too young for most people to know what they want to do forever, I would encourage people to live a little first!
The classroom and homework model needs disrupting as proven by The Khan Academy.
The MBA brought people in from all sectors and all backgrounds, there were different worlds coming into play that I wouldn't have experienced anywhere else.
Your degree
Why did you choose to study at Newcastle University and what did you most like about the city?
I chose to study at Newcastle because it was practical for me to do so. I lived in the region and needed an MBA that provided a day-release programme, so it was the obvious choice! And it had a good reputation.
What did you think of your MBA experience?
I learnt a lot from conversations with people, people I would never have engaged with if I hadn't been in that setting. The MBA brought people in from all sectors and all backgrounds, there were different worlds coming into play that I wouldn't have experienced anywhere else.
I also enjoyed being able to reflect. When you are working, it is all go, you don't get a chance to do this. Of course it was hard work, but it was also an opportunity for me to expand my thinking.
What do you think makes the Newcastle MBA special?
Newcastle. I came to UK in 1972 as a refugee as a young boy and I never really felt like the UK was home, until I had my own family whilst I was in Newcastle. Newcastle became my home. The values people and approachable culture that Newcastle represents is something I take with me wherever I go.
When I come back to Newcastle (which I rarely get the chance to do unfortunately), there is a sense of nostalgia.
What lecturers/tutors/staff do you remember well from your time at Newcastle?
David Campbell.
Alastair Nicholson takes you on a journey you don't realize you are going on. He was engaging and interesting, as a medic you don't always understand strategy but he did it in a wonderful way that made sense!
Giving back
What advice would you give to someone considering doing an MBA?
If you are considering doing an MBA, I think you have to do it for a reason and not just for the letters after your name. It is a huge commitment that requires a lot from you, but DO IT!
I don't think you can assume that it's going to open doors immediately, it isn't a magic wand. Be open-minded about opp. and ask yourself why you are doing it.
Since graduating, have you kept in touch with classmates?
Some – Jack Richardson, specifically.
For what reasons do you think it is important for alumni to be involved with the Business School?
It is important, but I don't think it is for everyone. The university needs to encourage and enable alumni to do so.
It's about passing forward, sharing, enabling and encouraging the future.