Silvia Schmid
2017 MBA graduate
"Cohort diversity enhances the MBA experience. Peer-to-peer learning was as important as the subject content. My peers came from a variety of professions, sectors and countries, and offered a wealth of real-life experiences and perspectives. This insight was invaluable and changed the way I think about and approach business problems."
Career history pre-MBA
Tell us what you were doing when you started the MBA:
Having studied law in Germany I first worked as a solicitor for a big law firm in Stuttgart where I specialised in employment law. I then joined the public sector to become head of the German Federal Police's HR department at Frankfurt Airport.
Why did you choose to study your MBA?
The one thing I always missed in my career was a better understanding of economic and business relations. Moving to Newcastle with my family gave me the time to reconsider my career. I looked into several courses at Newcastle University Business School, but thought that an MBA would give me the best opportunity - I gave it a go and I loved it.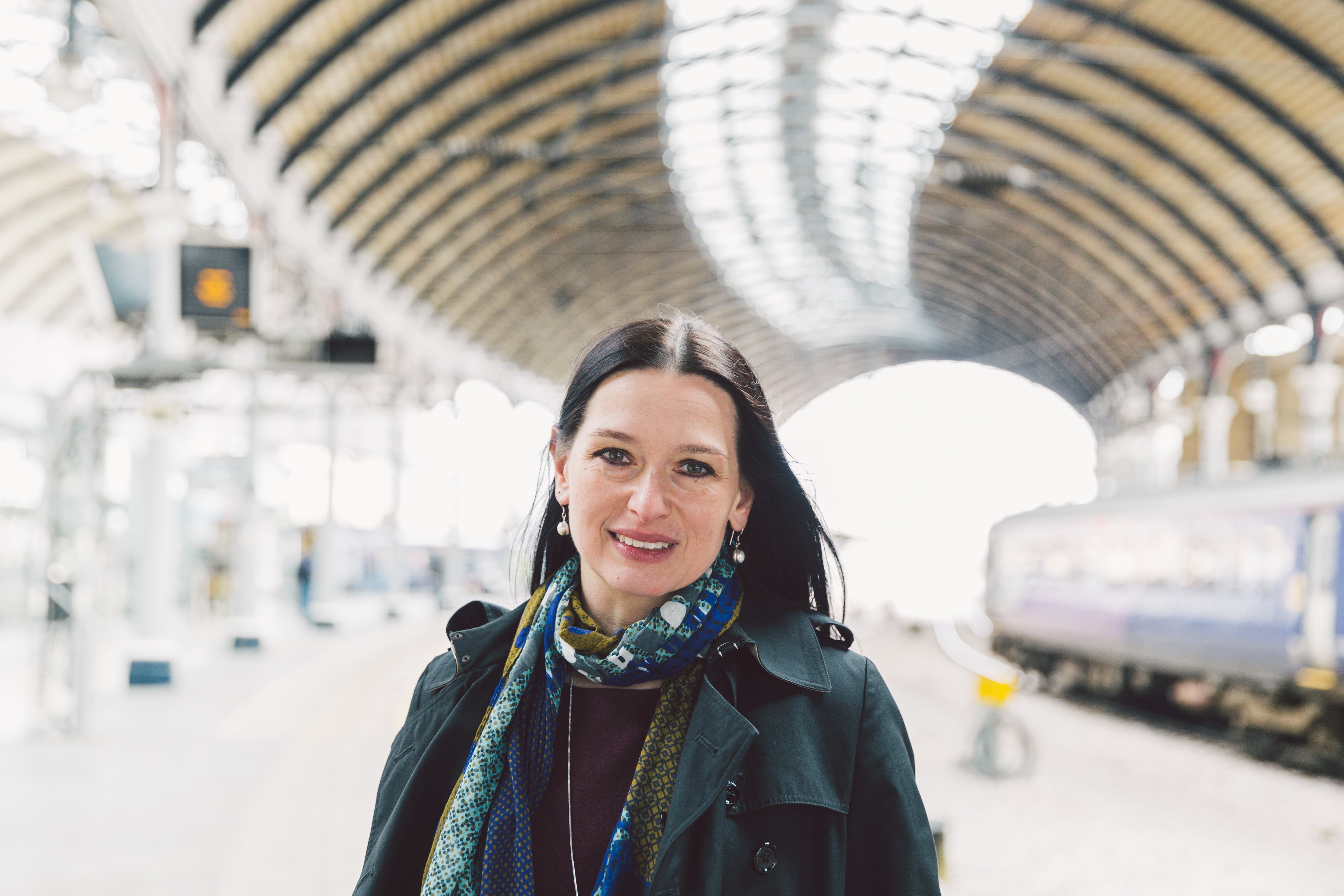 Career history post-MBA
What has your career been like post-MBA?
I previously had a long and successful career with the German Federal Police, and following my MBA, after looking at different opportunities in the UK and elsewhere, I decided to return to the German Federal Police and take on an exciting new role.
Please describe what your current role entails:
I currently work for the legal department as their in-house counsel, and I will soon be transferred to an enhanced role as the German Federal Police's data security officer. This is a new role introduced as a result of GDPR.
How do you feel the MBA contributed to your career?
Having completed the MBA, I am more confident about roles I would not have considered myself suitable for before. My mindset has changed towards a "can-do"-attitude when it comes to new challenges.
What are you most proud of in your career?
In my previous role I loved to lead my team of 30 people. It wasn't always easy and I had to learn how to manage people well, but I am proud that I was able to create a good working atmosphere.
I loved the way the subjects were taught and relished working on lots of real business cases.
Your degree
Why did you choose to study at Newcastle University and what did you most like about the city?
I wanted to study at a prestigious university, and it was appealing to me that the MBA at Newcastle University has strong relationships with many local businesses.
What did you think of your MBA experience?
My cohort was great! We have become very close and are still in touch. It was fantastic that people from 17 countries around the world came together to study in my class, and it was a great pleasure to experience all these different cultures. We had vibrant discussions, and I learnt that there are many different ways you can approach a problem.
What do you think makes the Newcastle MBA special?
For me, it was the teaching experience of the academic staff and the particularly close connections to local businesses. I loved the way the subjects were taught and relished working on lots of real business cases. In addition, Newcastle University Business School and the MBA offered countless opportunities to engage with local businesses.
What lecturers/tutors/staff do you remember well from your time at Newcastle?
There were so many to be honest. As I said before, I found all the teaching brilliant!
Giving back
What advice would you give to someone considering doing an MBA?
Think about what you want to get out of this year and do with your MBA.
Since graduating, have you kept in touch with classmates?
It's a way you could give something back to the University, and help promote the great time you had as a student as well as the huge benefits of this course.