Subramanian Ramasundaram
2011 MBA graduate
Career history pre-MBA
Tell us what you were doing when you started the MBA:
I had studied at The University of Madras in India, I had completed my undergraduate and postgraduate degree in Computer Science. After I completed my postgraduate studies, I began my career in Software Engineering, I was working on the technical side doing IT development. I was working for AXA Insurance, working on IT transformation. I had worked for two years in development then two years in systems analysis. I then worked at IBM, working for Scotia Bank as the Technical Lead, when working here it was when I realised that I wanted to be part of the discovery phase rather than implementation.
Why did you choose to study your MBA?
I wanted a new challenge and wanted to push myself. I knew that I wanted to change my career focus and it was the right thing for me to do at the time.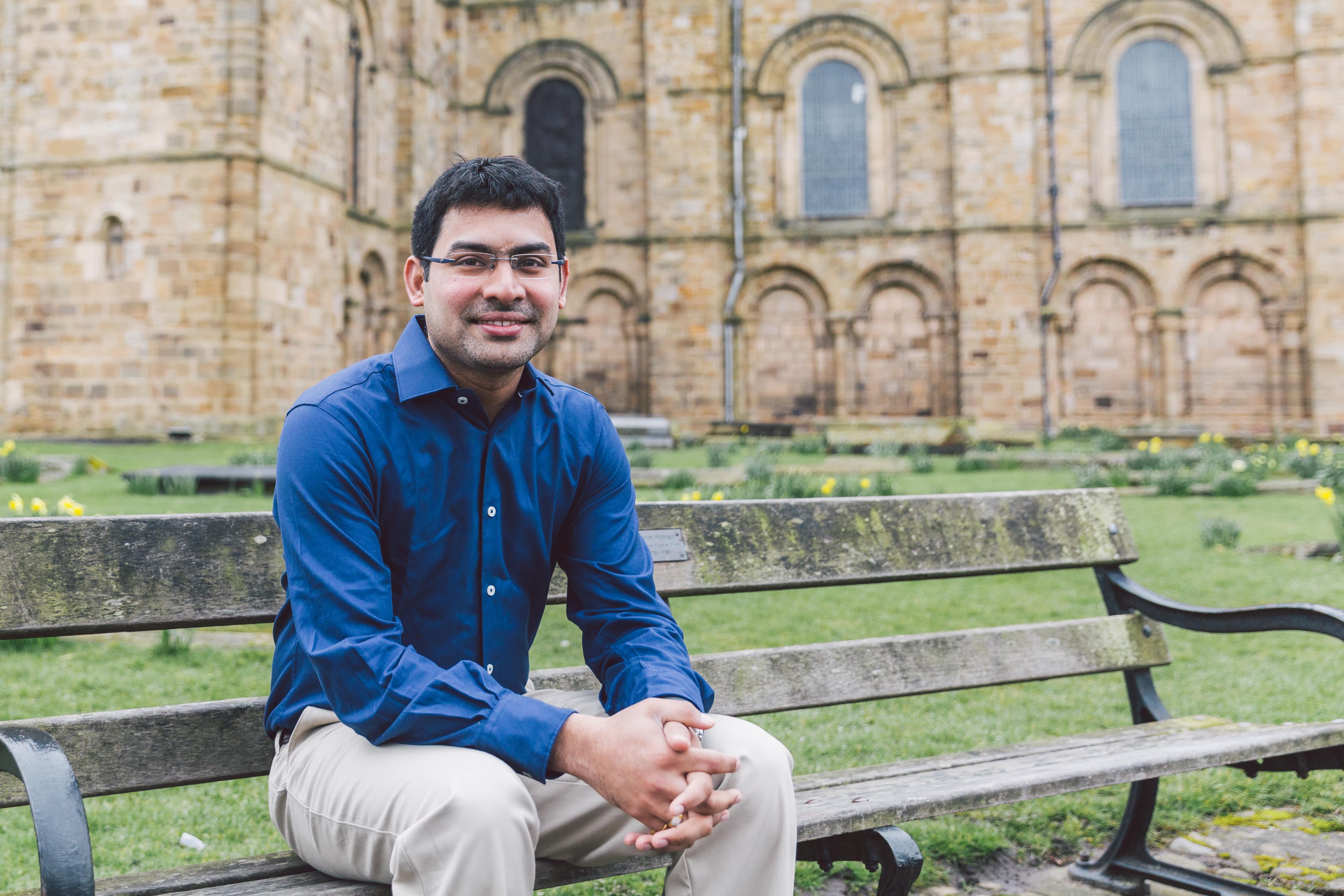 Career history post-MBA
What has your career been like post-MBA?
When I finished my MBA I knew I wanted to channel my learnings and build on my previous business experience and ultimately change what I was doing. I wanted to build on my previous roles I held in the Insurance industry. During my MBA I really enjoyed the Management Consultancy module and thought I would explore that further. I loved how you could be the one who solves a problem for your company.
When first graduated, I started as a Junior Business Analyst at Wildnet, I soon moved up to the Lead Business Analyst. Wildnet was an IT organisation so I was using my previous experience in the IT field and my Business Experience from my MBA to work towards my next career change. During my time at Wildnet, I knew I wanted to look at Consultancy going forward and built on those skills needed during my time there.
I then moved to EY, starting as a Senior Consultant within Insurance Technology Consultancy, I am now Financial Services Manager.
Please describe what your current role entails:
As Financial Services Manager at EY, I consult for large insurers in the UK and EU. I oversee projects from developing the strategy to implementing the software. We focus on large business transformations that involve technology, I find it really rewarding.
How do you feel the MBA contributed to your career?
The MBA has changed the way I look at everything. It taught me to look at Business problems and gave me the skills to address them in a logical fashion. It gave me the business solving skills I now use in my career on a daily basis. The MBA has given me the opportunity to do what I wanted to do and focus on business.
What are you most proud of in your career?
The thing I am really proud of in my career is being in a job that I am stretched in each day, I don't want to be comfortable and I am in a fast past career that I am able to address real customer issues. I would also say that I am proud of my career growth and am in a job that I get good benefits and opportunity to travel.
What's next?
I ultimately want to be a Strategy Consultant and I am planning my career to get to that point. I am building on my skills to get there.
The attention you get during your time on the MBA really supports your journey, which I don't think you would get with bigger class sizes. I also think that the commitment to the North East the Business School has is special.
Your degree
Why did you choose to study at Newcastle University and what did you most like about the city?
I was back in India and knew I wanted to study either in the US or UK, I had heard good things about the university and did lots of research before I applied. The fact that Newcastle was triple accredited was a big factor in me applying too.
When I got here I loved the city, it felt like a good fit and then when I started my studies, I thought it was great how international the cohort was.
What did you think of your MBA experience?
The MBA in my year had a great multicultural cohort, I don't think I realised the benefits of this initially but looking back, it was so beneficial.
The MBA was a totally different style of learning than what I had experienced in India, the MBA definitely developed my critical thinking, something which I use daily now.
What do you think makes the Newcastle MBA special?
The faculty and the wider team. The attention you get during your time on the MBA really supports your journey, which I don't think you would get with bigger class sizes. I also think that the commitment to the North East the Business School has is special.
Modules I can still remember and that I use daily are 'Business Process Modelling'; something which I use every day in my job and 'International Business Management' which opened up my eyes to the impact that everyday things have on business.
Giving back
What advice would you give to someone considering doing an MBA?
The MBA will give you the valuable platform and experience you will need for your career. It's not a quick win to becoming a CEO but it definitely adds value to your life.
For what reasons do you think it is important for alumni to be involved with the Business School?
I think that alumni can input a real world experience into the student experience. There are certain things you can't teach in an academic setting that alumni can deliver from a real-world point of view. I think that collaboration with industry is valuable for students and this is something that alumni can support.