An introduction from our Dean
Professor Stewart Robinson welcomes you to Newcastle University Business School
Welcome to Newcastle University Business School (NUBS).
We are a community of academic and professional services staff, students, alumni, and business partners. Centred in the North East of England, we have a global reach. Our aim is to create a better, more responsible, inclusive, and just future for all.
We're proud of our distinctive approach. The "NUBS Way" reflects our region's transformation into a revitalised commercial, educational and creative hub.
This approach provides for a richness of perspectives emanating from our broad base of expertise. Our agility enables us to draw upon that expertise and collaborate to address the core challenges of today.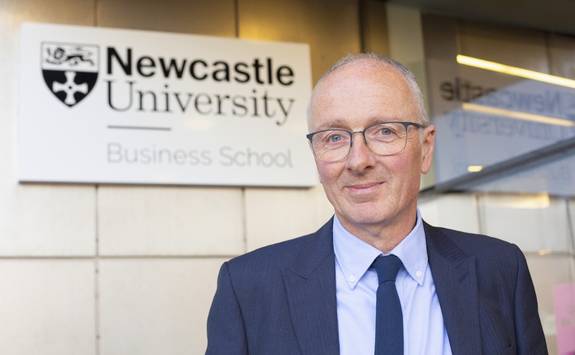 Through all our endeavours we seek to embed both a global and a sustainable perspective. We achieve all this through a welcoming and collegial approach. We work with our community to provide a high-quality education and an excellent student experience.
So, whether you're a prospective student, one of our thousands of alumni across the globe, a start-up business, a multinational corporation, a government body, or a third sector organisation, we look forward to working with you to improve all our futures.
We hope that you will enjoy engaging with the NUBS Way.
Professor Stewart Robinson
Dean of Newcastle University Business School