For Networks
Be part of our collaborative communities of research policy and practice.
A Community of Practice
We lead and contribute to several networks and collaborative spaces. Here we co-create initiatives to bring research, policy and practice together.
There is an emphasis on gender and social justice relating to workplaces and work practices.
Women in Sustainability Newcastle Hub
We realise how powerful women can be when they come together over shared values. It's a network for professional female change makers seeking to maximise their impact.
Gender Entrepreneurship North East
Gender Entrepreneurship North East (GENE) advances issues of gender and other categories of social difference in entrepreneurship.
Its purpose is to address issues of gender with a wide range of people in the conversation, not just women. GENE is for everyone who works with entrepreneurs in the region to ensure their practice is inclusive.
North East Together
This initiative facilitates:
inspiration
collaboration
mutual support among leaders of social change
There are many people in the North East working to create social change. They recognise social injustice and seek to address it by making changes.
This network offers networking events, a platform for self-organising working groups and pathways into coaching.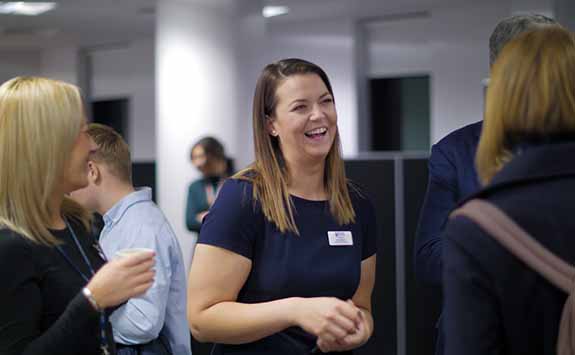 Association for Coaching
We host the Association for Coaching North East Co-Coaching Forum. We do so in partnership with Northumbria University.
The forum is an opportunity for peer coaching development and we place particular focus on co-coaching.
Its benefits include maintaining and deepening coaching practice skills.
North East Women Leaders Advisory Board
The North East Women Leaders Advisory Board (NEWLAB) is a collaborative space. It brings together high-quality research and practice. We improve future regional work practices for better recruitment, retention and promotion of women.
Its purpose is to provide thought leadership and knowledge exchange. We also promote best practice and identify gaps filled by collaborative innovation and research.
It provides a space for regional organisations of all shapes and sizes to collaborate. Together they can improve practice and generate real-world insights. It's also a means to ask questions about advancing gender equity in the workplace.
We operate in wider partnership with others to share learning and disseminate insights. This creates impact that is regionally rooted, nationally connected with global reach.