Current Students
Your student experience at Newcastle will cover a wide range of activities and opportunities.
Employability
You will leave us as an employable graduate. You'll have an understanding of the relevance of academic learning in an organisational context.
Throughout your time here, you have access to career consultants. You'll also have access to a range of other experts who will support your career journey.
When you graduate, you'll be able to show our Global Graduate Attributes. We developed these by working with key stakeholders.
Together, we identified what organisations are looking for in their new graduates, both now and in the future.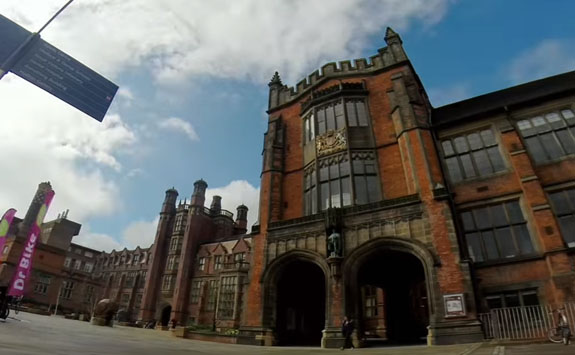 Employability Hub
The activities listed on this page highlight some of the ways in which we instil these attributes into every opportunity we offer.
If you're ever in need of help, you can find our Employability Hub on the ground floor of the Business School.
You can arrange to meet with a member of the Student Experience Team. You'll be able to discuss placements, study abroad or shorter mobility opportunities.
Award-winning Careers Service
You also have access to our award-winning Careers Service.
You can book an appointment with a careers consultant on Tuesdays and Wednesdays between 10:00-14:00 in our Employability Hub.
You can find them in the Business School reception area.
They offer a range of support to help you fulfil your potential. If you want a graduate career, you can to go onto further study or start your own business.
They'll support you while you're studying and for up to three years after you have graduated.
Book an appointment
Book a one-to-one Careers Conversation in your Employability Hub to get advice on:
how to balance your work and study
planning your future career
planning your job search
CVs, applications, and interviews
assessment centres
LinkedIn profiles
You can book an appointment in the Employability Hub through the My Careers website.
LinkedIn learning
Get free access to thousands of online courses with LinkedIn Learning.
LinkedIn Learning offers you a personalised experience. , recommending courses to you based on your skills, interests, and career aspirations. You can share the courses you complete with potential employers.
You can discuss the courses you have completed in interviews and on applications. You can also add them to your LinkedIn profile.
Future Focus
Open to all Business School students, this conference occurs each year in Semester One. The conference has a day dedicated to students on each stage of their programme. This allows us to address your specific needs.
Many of the speakers are Alumni of the Business School. We invite many back to share personal journeys about their career paths since graduation.
Previous events have featured sector-based sessions. We design these to help you understand where you might like to work in the future.
There are also a variety of workshops you can enjoy. Topics can include:
mock interviews
LinkedIn profiles
understanding what employers are looking for
Keep an eye out on your emails for more information about the sessions closer to the time.
Enhance your degree
Our dedicated Student Experience Team is available to help you. They can support you with:
work placements
study abroad
shorter mobility options including summer schools and summer internships
For more information about your mobility opportunities email the Student Experience Team. You can also make an appointment to visit us in the Business School Employability Hub.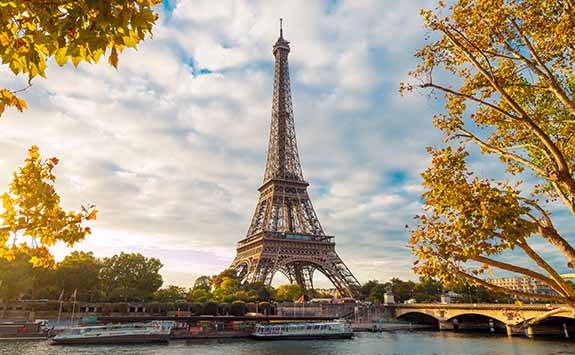 Placements
Most undergraduate students can choose to add a work placement year between stages 2 and 3 of their degree.
A one-year placement brings a wealth of benefits, including:
real-life business experience
practical evidence of achievement
increased confidence
commercial acumen and occupational awareness
networking opportunities
earning a salary
You can speak to our careers consultants for advice on applying for a placement. Email the team now to get started.
Study or work abroad
Undergraduate students may have the opportunity to spend a year studying or working overseas. Immersing yourself in another culture will help you learn more about yourself. It can also help you develop your personal skills and increase your understanding.
Studying abroad gives you the opportunity to work and live with people from across the world. It builds your international networks and enhancing your global perspective.
For more information about studying abroad, contact the Student Experience team.
Summer Schools
International Summer School programmes overseas often last between two to four weeks. They are an opportunity for you to do a short physical or virtual study placement.
Summer schools provide an opportunity for you to meet other students and create an international network of friends. Participants come from all over the world and have different cultural and academic backgrounds.
Speak to the Student Experience team to find out more. The opportunities available vary from year to year.
Internships
We can offer Stage 2 students the opportunity to take part in global internships at home or abroad in a variety of locations. Internships are unpaid and last between four and six weeks. All internships take place during the summer vacation period.
Competition for places each year is high. To make sure you're well prepared, we encourage you to visit the Careers Service. They can review your application and provide interview practice.
Internship programmes vary. Please read all the information provided before submitting your application.
Wellbeing and support
We offer in-house student wellbeing support. This service enables you to book direct appointments with a trained counsellor or mental health adviser.
You can book regular appointments, or attend a virtual drop-in session.
We designed these for situations where you may want to speak to someone about an issue that may impact your health and wellbeing.
We also run several themed sessions during term time.
This allows you to meet staff from support services across the University and find out how they can support your studies.
Help and guidance
You can also access central support via the University's Student Health and Wellbeing service, which you can find in King's Gate.
We also provide you with access to help and guidance on how to study most effectively during your time here. This includes help in areas such as mathematics, academic writing, and language.
Student voice
Your feedback is very important to us and we respond whenever we can. An example of this includes the commissioning of digital skills sessions. This enables our students to learn about areas including Google Analytics and WordPress.
Academic Representatives are here to represent your academic interests. They work with the University staff to create positive change for our students.
Student Voice Committees are a key part of how we engage with all students through their programme representatives.
This ensures that every student feels represented in institutional decision-making processes. Every student can contribute to the enhancement of their programme and learning experience.