Executive Education Programmes for Senior Leaders
Take a deep dive into strategic leadership. Understand what you can bring to the table through personal exploration.
Lead change in your organisation
Develop the skills you need to lead in the right direction. We'll provide the knowledge and expertise you need to take the next step on your leadership journey.
Our flexible programmes are built to fit around your professional and personal commitments.
You'll make your organisation's challenges the focus of your study to create actionable change in your role. Question your practice, explore new approaches and challenge the norm. We won't tell you how to lead. We'll provide you with a toolkit so you can develop your own leadership style. It will help you to play to your own strengths and look at things from a new perspective.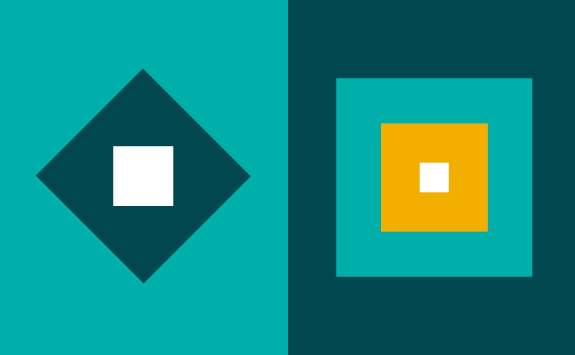 About our programmes
Realise innovations and create impact as you learn. Our thought-provoking programmes integrate your organisational challenges into your study. This creates a bespoke learning experience.
Sustainability and inclusion are at the core of our learning. We'll help you shift the focus of your practice towards a more sustainable future.
Strategic Leadership MSc
This is a work-based and experiential programme. It's delivered via a blend of on-campus and live online sessions. The modules enable you to learn whilst working on real organisational challenges. They will support you in reflecting on your professional practice
A small cohort enables strong participation throughout. It's underpinned by a safe learning environment where you can challenge what you know. Plus, Group Action Learning Sets encourage collaboration.
You'll have contextually-relevant opportunities to learn. Your development will be enhanced by exposure to projects beyond your current job role. They could be organisational projects or grand challenges.
Work-based assessments support advancement in personal and professional leadership practice. This helps to create real impact.
You can explore the impact of individual and organisational actions against the UN Sustainable Development Goals.
View the Strategic Leadership MSc programme page
Level 7 Senior Leader Apprenticeship
Develop exceptional leadership for exceptional times. We will help you develop strategic skills, insight, and resilience.
Study while you work and apply your learning in the workplace. We've designed our apprenticeship for those who want to enhance their leadership skills while they're working. Employer support is required for our Level 7 Senior Leader Apprenticeship.
Embed your learning and training into your role through dedicated on and off-the-job training.
Advance your professional growth. If Chartered Management Institute (CMI) is the end-point assessor, you can aim to achieve full Chartered Manager status.
You can explore the impact of individual and organisational actions against the UN Sustainable Development Goals.

Find out more about the Level 7 Senior Leader Apprenticeship.
How you'll learn
Our Executive Education programmes are work-based degrees. You'll develop your skillset while working towards a Master's qualification or a PGDip alongside your career.
Our programmes blend face-to-face workshops with digital resources and online activities. We understand the demands of work-based learning, so we've created a safe learning environment. Here you can challenge what you know and how to do it.
You'll be part of a small, inclusive cohort that brings together leaders from different backgrounds and industries. Learn from your cohort's experience and knowledge, as well as sharing your own.
We offer a transformative learning experience. It integrates discipline knowledge and critical thinking within your professional context. You'll combine your experience with the University's research strengths and the knowledge of our world-leading academics.
You will engage in the real-world challenges faced in your organisation. You'll be able to make an immediate impact in your professional life with your new learning.
An ideal opportunity to support my training and development. I'm taking a more critical and considered approach to my work and a more reflective approach to changing situations. I have the confidence to consider creative and collaborative solutions.