About School of Computing
We make advancements on the knowledge that founded the modern digital age.
Long-standing expertise
We take great pride in our long-standing collaboration with industry, innovation, research impact and teaching excellence.
60 years on from the creation of the Computing Laboratory at the University, our long-standing expertise and collaborations mean we are strongly placed to continue exploring and innovating.
Recent accolades and achievements for the School of Computing include:
ranked 1st for Impact in REF2014 UoA 11
leading the £30m National Innovation Centre for Data
Governmental Academic Centre of Excellence for Cyber Security Research
National Teaching Fellowship
two Doctoral Training Centres
relocation to the £58m Urban Sciences Building
partner of the prestigious Alan Turing Institute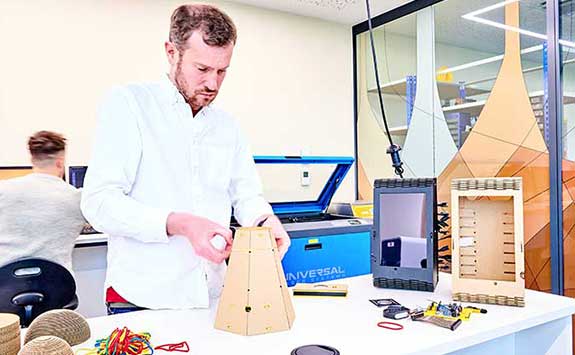 Explorative and innovative computer science
Our computer science teaching and research is innovative and exploratory. As well as emerging disciplines such as cloud computing, cyber-physical systems and synthetic biology, we're exploring new applications such as fin-tech, agriculture, medicine, and sustainability.