Computing Careers
We've designed our courses to meet the evolving requirements of industry, ensuring you graduate with computer science skills that are in demand for a computing career.
Join a network of successful graduates
97% of our computer science graduates are in graduate-level jobs or in further study within fifteen months of graduation (Guardian university league tables 2021).
In the present job market, computing science graduates are better placed than many others to obtain employment in a challenging and fulfilling computing career.
The employability of Newcastle graduates is particularly high.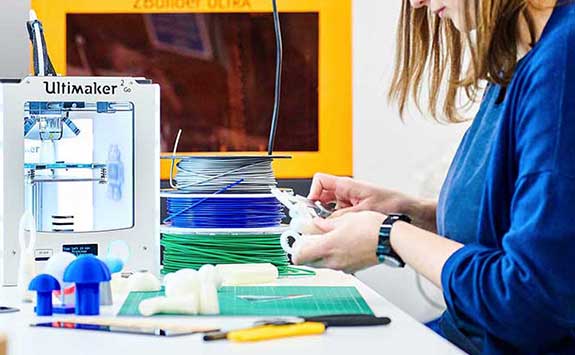 Develop valuable digital skills
An increasing number of employers require digital skills, meaning our computing graduates are highly sought after.
They move into bespoke software development roles in software houses and computer manufacturers. They also move into corporate organisations that use computers on a larger scale.
They include:
banking
insurance
manufacturing companies
public sector institutions
Benefit from strong industry links
Your computer science career path will benefit from our well-established links with organisations within the industry. Our placement students and graduates are regularly recruited into computer science jobs by companies such as:
Microsoft
Waterstons
Accenture
IBM
P&G
Deloitte
Placement students have also found employment with companies such as Nissan, Sage, DWP and GCHQ.
Employers regularly recruit graduates of the School of Computing. These include companies such as:
Accenture
IBM
Procter and Gamble
Sage
Nissan
GSK
Waterstons have also recruited graduates of Newcastle University too. Local businesses often approach the School to advertise small, part-time, or voluntary work opportunities, giving you the chance to gain valuable work experience.
Our specialisms
If you're thinking of choosing to study computer science with one of our specialisms, read on to find out what sort of computer science careers could be available to you.
Game engineering
When you graduate, you'll be able to pursue these activities in both the entertainment and the industrial sectors. Some graduates also develop market-niche software in small or start-up companies.
Security and resilience
You'll be able to go on to employment in technical positions in software houses and with companies designing and deploying dependable software in safety-critical industry sectors.
Software engineering
When you graduate you'll be able to take on lead technical and team management roles. Many of our graduates enter employment in technical positions in software houses. Others work at companies designing and deploying software in specific industry sectors. You could also develop market-niche software in small or start-up companies.
Prepare for career success
In addition to your academic work, employers look for evidence of skills and experience. Our computing degrees accurately reflect the skills employers want.
Our diverse curriculum, environment, and student experience encourage you to:
meet personal goals and aspirations
do self-directed continuous learning
take calculated risks and challenge personal boundaries
create cross-cultural relationships
All this helps you to develop knowledge, skills, and opportunities to help you get a great computing career when you graduate.
Careers support
We run regular employability events throughout the year, including guest lectures from employers, mock interviews, mock assessment centres, coding challenges, and an employability week in Semester 1.
Our Graduate Skills Framework (PDF: 276KB) was developed with employers. It defines a set of key skills for our students. Together with your degree, these skills will enhance your life beyond university.
Newcastle University careers service
Our award-winning Careers Service is one of the best, largest, and most innovative in the UK. Our careers service is accredited against the Matrix Standard.
The Careers Service can help you find the right job up to three years after you graduate.
You can use their website to find graduate opportunities or IT-based Newcastle work experience placements.