Case study: Educating Teachers in Spatial Competences
The interplay between pedagogy, space, behaviour and indoor climate
The Diamond Ranking tool was used as part of a pilot project in Denmark, where a new teaching program for graduated teachers was being tested. The aim of this teaching program is to provide teachers with knowledge and tools regarding the interplay between space, pedagogy, behaviour, and indoor climate and through this gain the competences to start up new spatial projects with colleagues and students at their schools, respectively. The tool was tried out as a means for making teachers reflect upon and discuss different aspects of their learning environments. Read the full case study below to find out the details.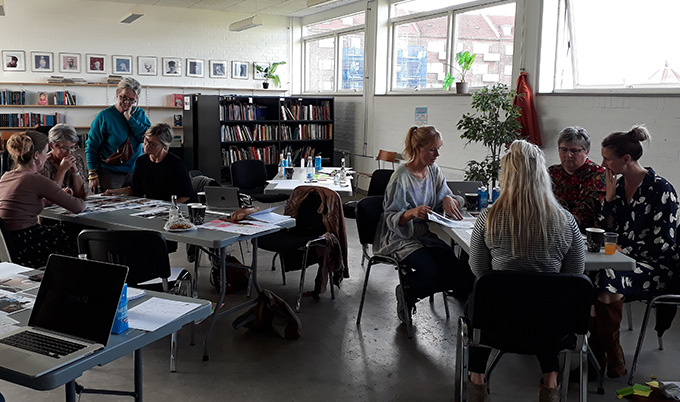 Samspillet mellem pædagogik, rum, adfærd og indeklima
Diamond Ranking-redskabet blev brugt i et dansk pilotprojekt for et nyt undervisningsforløb for færdiguddannede lærere. Formålet med undervisningsforløbet er at give lærerne viden om og redskaber til at arbejde med samspillet mellem rum, pædagogik, adfærd og indeklima. Herigennem skal lærerne erhverve sig kompetencer til at starte læringsrumsprojekter op med henholdsvis kollegaer og elever på deres skoler. Redskabet blev afprøvet med formålet at få lærere til at reflektere over og diskutere forskellige aspekter af deres læringsmiljøer. Læs hele casestudiet nedenfor for at finde ud af detaljerne.