Two Master of Architecture students awarded the Hilary Taylor scholarships
4 October 2021
Chloe Dalby graduated with her BA Architecture degree from Newcastle University in 2019, and has spent the past two years working in practice leading the design on several projects and gaining a wide knowledge of practice structure, contract legislation and procurement. She has now returned to Newcastle University to study for her Master of Architecture and is thrilled to have received one of these scholarships.
"In pursuing architecture there are a lot of extras that are required, such as field trips, portfolio printing and appropriate software. All of these are essential but do place financial stress on students, and is a stress I have myself experienced many times before", said Chloe. ""The generosity of the scholarship will enable me to undertake the masters to its full extent and to enjoy my exploration of architecture and its many facets without worry,"
Abbey McGuire has now entered her final year of study for her Master of Architecture degree, having spent the previous four years at Newcastle graduating from the undergraduate BA Architecture programme and progressing to the Master of Architecture. After graduation Abbey expects to continue her journey to become a qualified architect, first by participating in her Covid delayed Part 1 experience in practice followed by Parts 2 and 3.
Abbey said, "The financial costs of model making, printing, portfolios, software and cultural trips make it difficult to keep up at times so the Hilary Taylor Scholarship will support me within this aspect of my university life."
Left: Abbey McGuire and Right: Chloe Dalby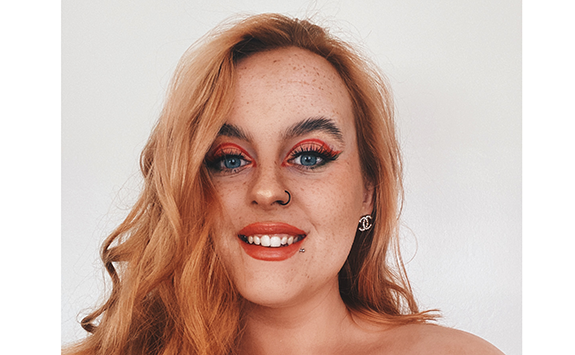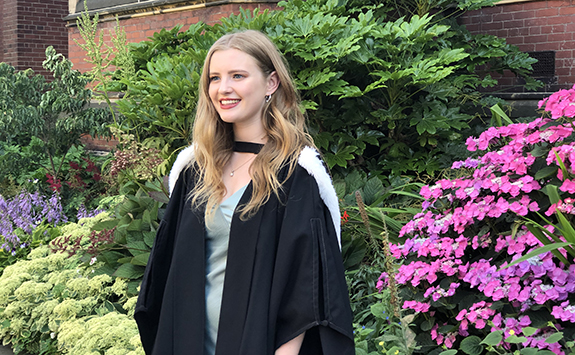 Hilary Taylor
Hilary was a member of the Architecture class of 85 and went on to forge a successful career predominately in her native East Midlands. A specialist in interior design, she is credited as being a driving force on such projects as the Lace Market Hotel, Trent Bridge Cricket Ground redevelopment and St. Mary's Hall within Nottingham city centre.
Away from the office Hilary was passionate about helping women, particularly younger women, into the construction industry and worked with local advocate groups to help facilitate this. These are values that mirror those of Newcastle University as we look to encourage students from under represented demographics into the study of STEM subjects.
Hilary sadly died from cancer in 2020 but it is her passion and enthusiasm for life, her phenomenal artistic talent and her love of family, friends and "all creatures' great and small" for which she will be remembered.
In her memory Hilary's family and friends, with the support of Newcastle University, set up a bursary that does this. The bursary offerd financial support to female architecture students that enables them to overcome financial barriers into the study of Architecture MArch here at Newcastle.