Working with Communities
We connect our academics and students, and their research, with people and places to deliver real change whilst working with communities.
Our school's focus has long been on shaping places, locally and globally, through working with communities to deliver numerous design and planning projects.
Our strategic objective is to co-produce place-focused research with community partners. Local research is a privileged vantage point from which to see global policy challenges in all their complexity. The North East is rich in social infrastructure that grew to respond to these challenges.
Our academics, researchers and students who are working with communities, local groups, and schools, develop new and exciting projects which have positive impacts on society.
Testing Ground
A unique collaboration between our school and the Kielder Art & Architecture programme is helping with community needs and serving to better prepare students for employment.
It is also helping to deliver Kielder Water & Forest Park's long-term ambition to develop tourism as a key way of boosting the local economy.
Testing Ground, which has run for about seven years, teams architecture students with local communities or organisations seeking temporary or permanent structures that will address particular community needs - while also enabling the wider public to enjoy the local landscape.
Students take on the entire process of delivering the structures. From working with clients to develop their brief, right through to carrying out the physical build.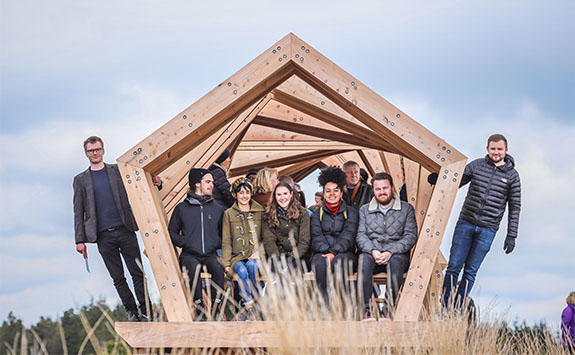 Canny Planners
Led by Teresa Strachan, Canny Planners is a venture which has been running for many years.
It encourages young people to get involved in a discussion about local planning issues in their area. It enables students to develop their skills of working with communities and also increases their awareness of higher education opportunities. This project led to the development of a YES Planning Toolkit. This is a recognised resource for working with young people on planning topics.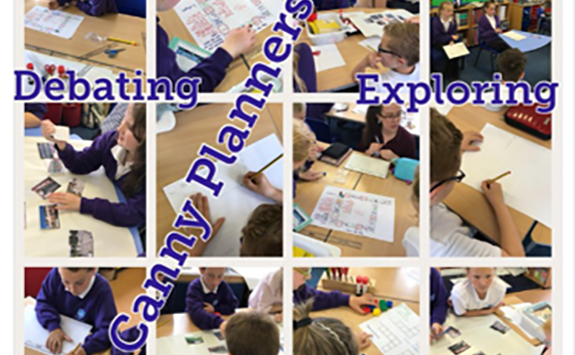 Fenham Pocket Park
Fenham Pocket Park was opened in 2016 next to Fenham community library. It is a beautiful oasis of raised beds open to all and used for community events.
It is an example of socially engaged practice conducted in our school which works with communities to transform places. This action research falls into four main areas:
temporary urbanism as a socially engaged practice
the fabrications of temporary urbanism
design participation
co-production